Me and MP went out with a plan but it quickly diminished with the sight of a big, fresh board! MP told me about a place nearby that looked open and it was - big time!
It was a series of workshops and offices with what resembled a showroom for hardware and domestic household items; door handles, locks, etc.
It was surprisingly untouched! I found a calender for 2006 and lots of invoices for the mid 90's! During our adventure some wino couple appeared, chatted for a while, vanished up onto the roof and then proceeded to drop heavy items down the stairs. The temptation to suddenly yell 'Oh my god! You've killed him!' was there but resisted. They left in good spirits and we got some great shots.
Proof that a plan B is a good move!
A big safe and a stack of indent print templates!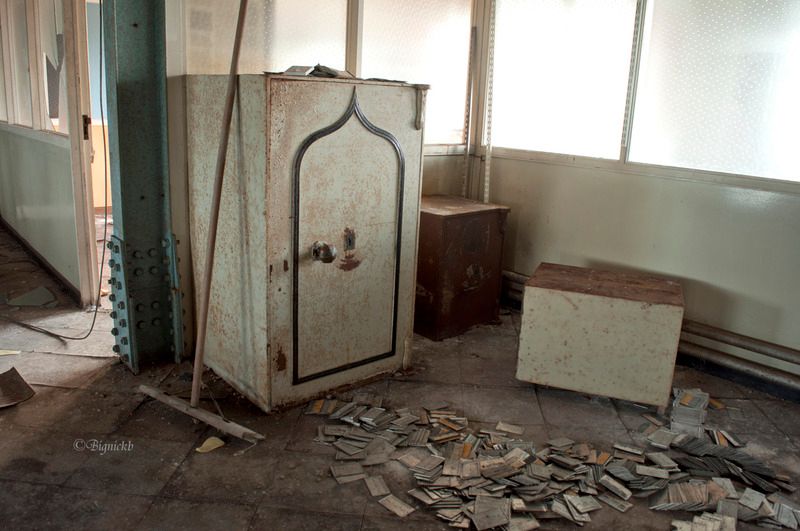 An old desk decorated by slugs and stacked with 70's paperwork.
Take a letter - any letter!
Factory floor!
Wavy floor!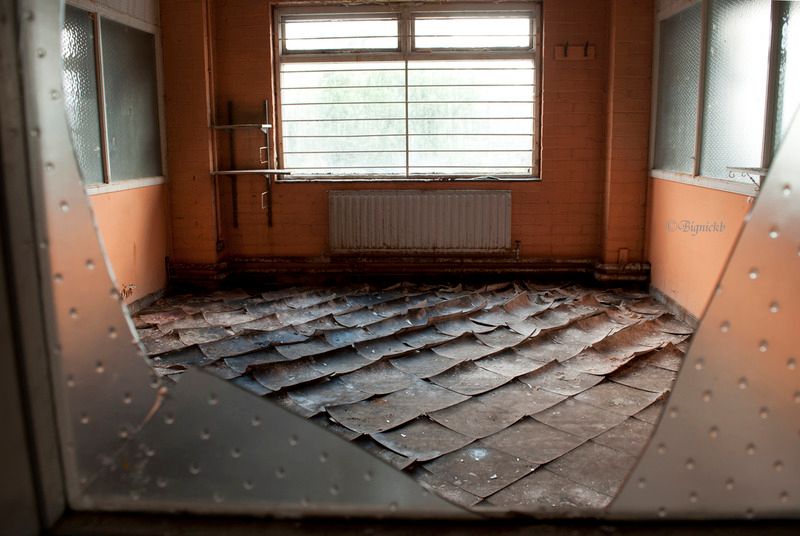 Stationary!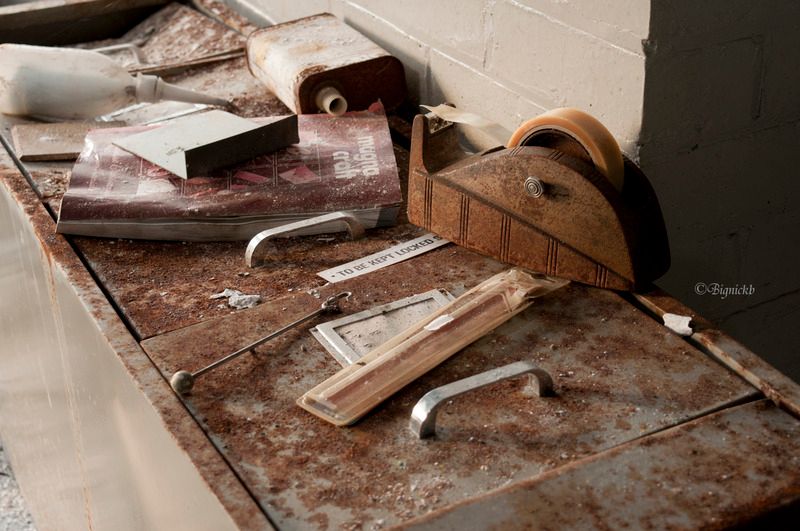 A lift for stock but not people!
Old switches.
Old terminal!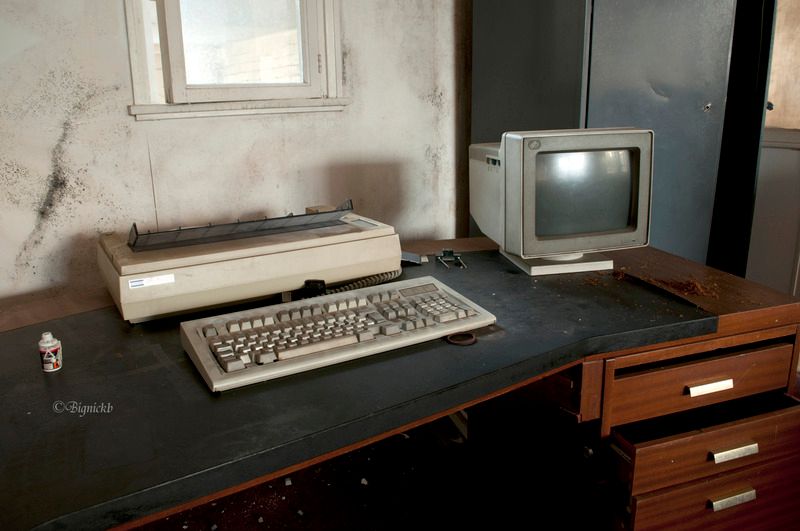 Workbenches!
Stairs with no falling items yet!
Bin! Reminiscent of old public transport!
Manual printer!
Piping accessories.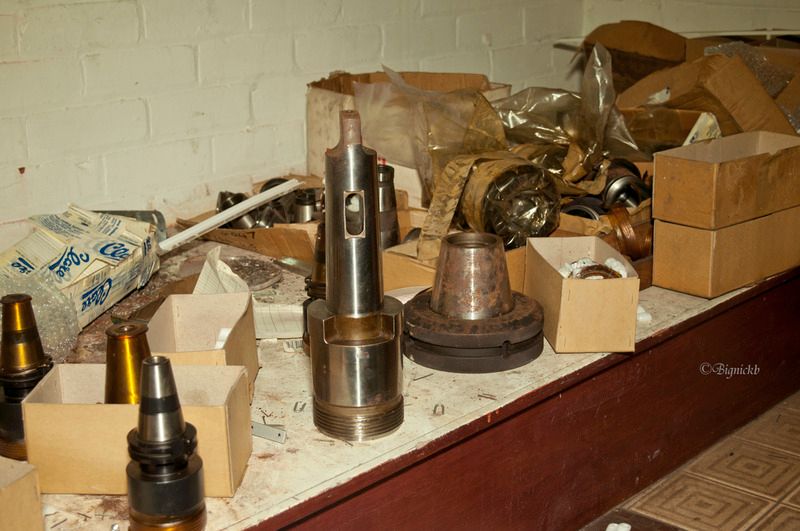 Noticeboard!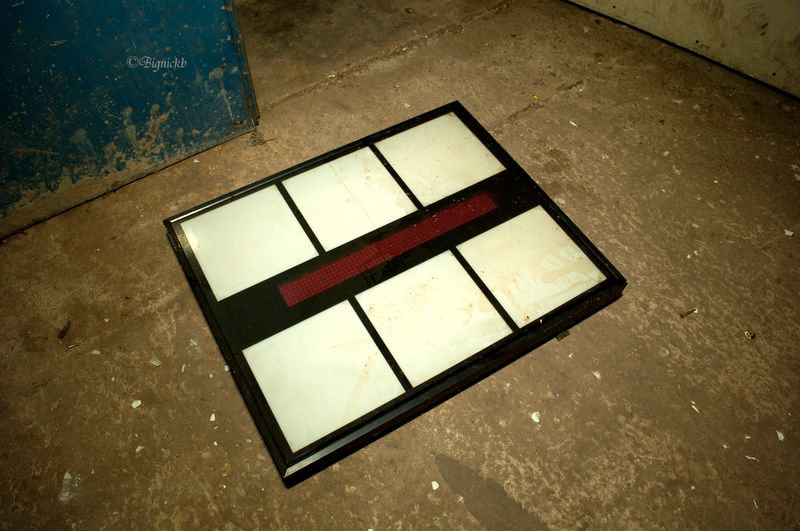 Warehouse and stores!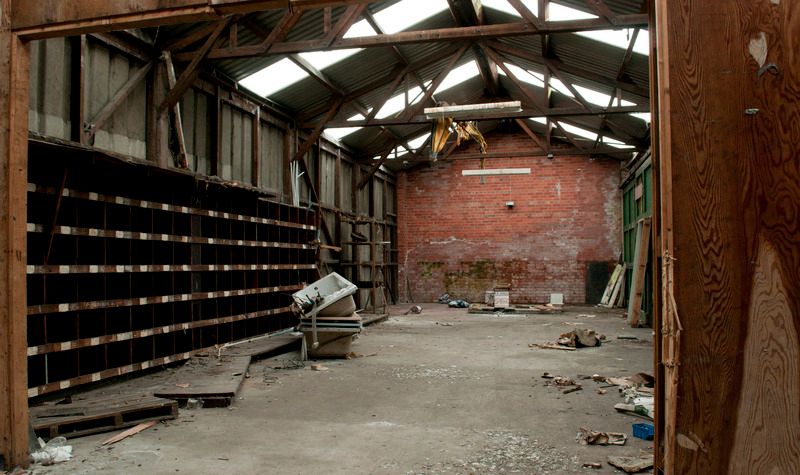 Shopfloor!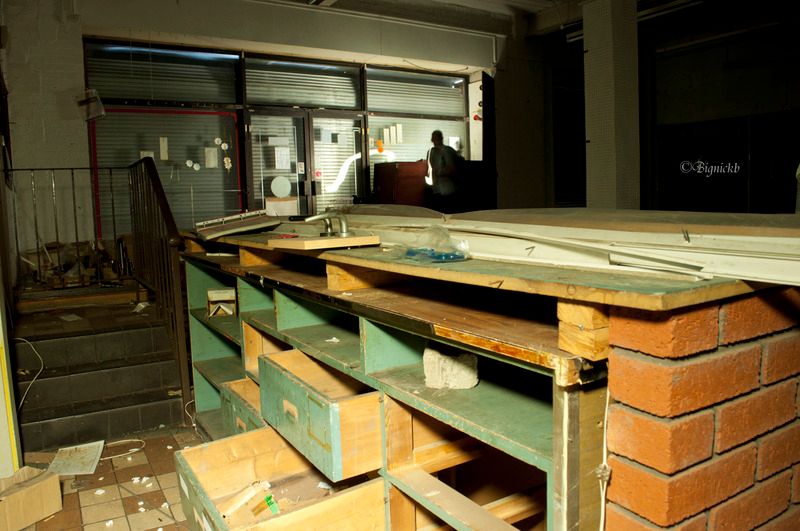 What's for dinner?