One for the heritage section, it's gone now.
These are from the days when you could just wander onto and around railway tracks at mainline stations in the daytime. You didn't even need to blag an orange hi-vis, no-one seemed to care. I was well into the brutal functionalism of this building and had to shoot it. I was using a Samsung 35-135mm compact; it was shit. The Ilford film was OK though.
The bank in the background is on Cheetham Hill Road, you can't get this view now as the Green Quarter occupies the site inbetween.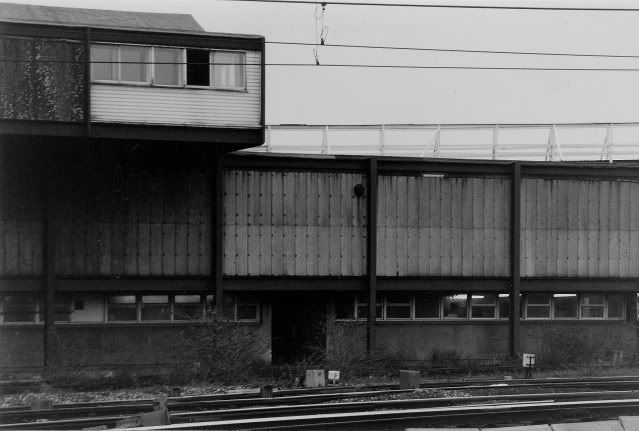 peace
NMB