Visit today with Gibbo, Morrisey, man of Romanian extraction and Mr Boboil, organised officially but very limited numbers (don't worry we'll be going again a few times soon) with a space in the landrover going to someone who turned out to be very interesting, the former Coal Board area geologist and surveyor.
Helped him with his measurements of coal seam cleat angle and frequency ( in a way the grain of the coal and how often the breaks occur ). He needed this info for a talk to experts down south. We also picked his brain on aspects of the site's geology.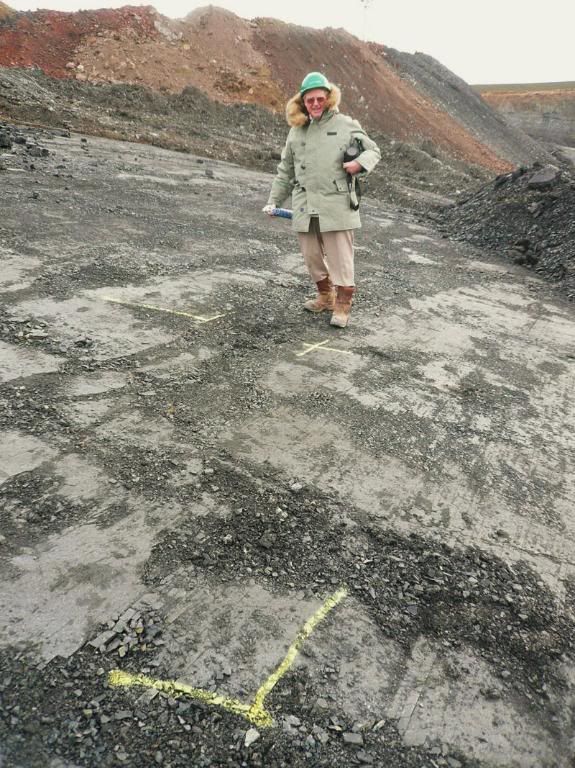 Tony France former head geologist and surveyor for the Coal Board standing on top of the Rams seam, marking out the cleat angles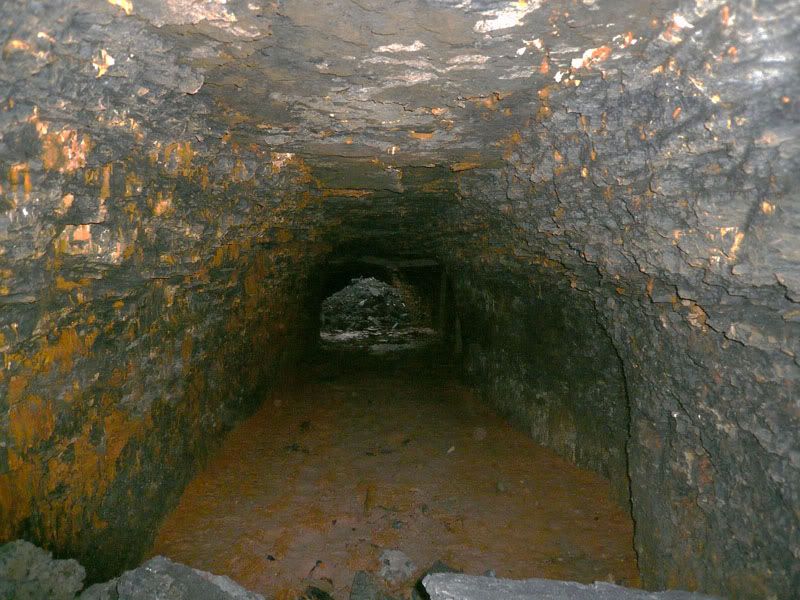 Old roadway in the Rams seam, circa 1870-80
That jacket outperforms any high power LED torch!, note the roof joist used as a pit prop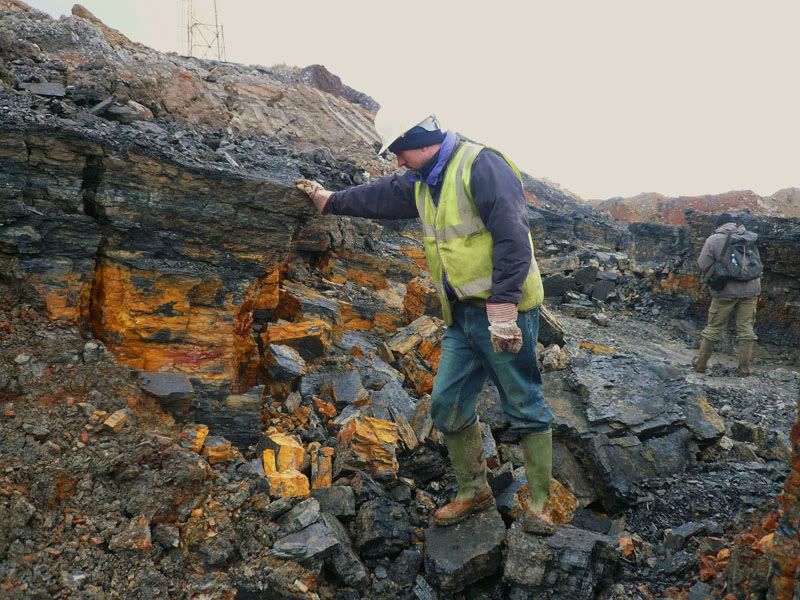 Good old ochre stained coal near the outcrop, believe it or not very high quality stuff
Mr Morrisey contemplates before entering a tunnel last travelled over 120 years ago, he fainted as the flash fired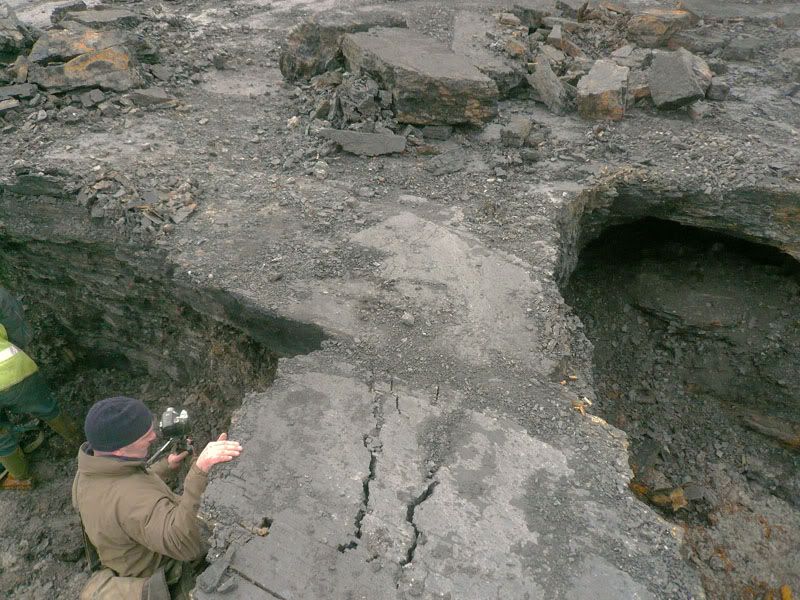 Boboil creates cracks in the Rams seam roof, the strength of the man!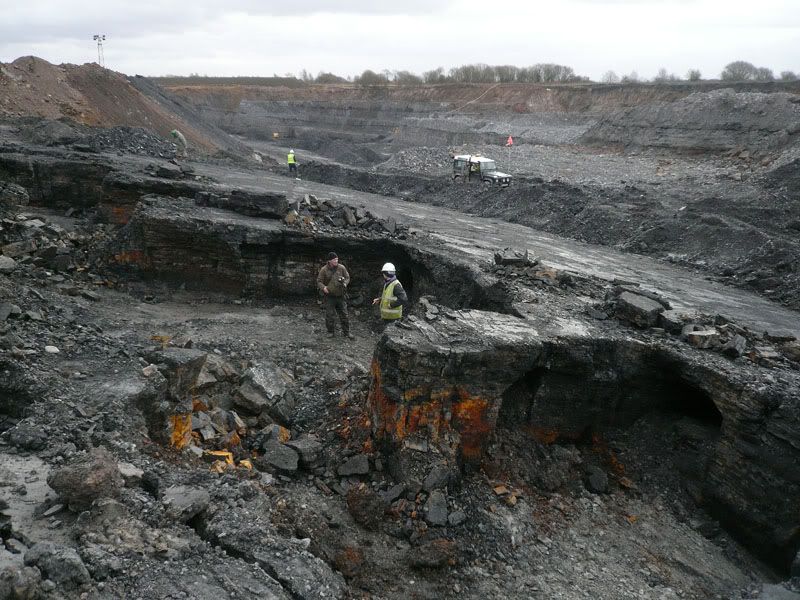 Fairly steep seam dip angle of about 13 degrees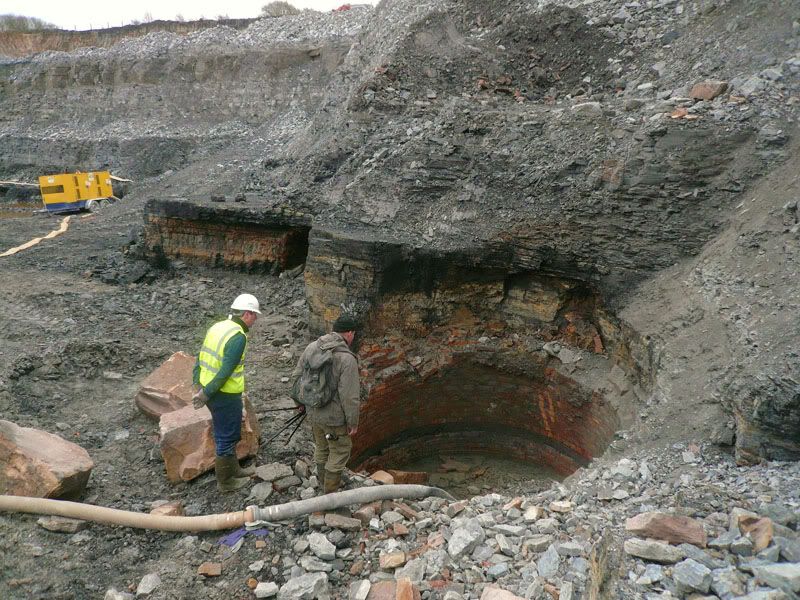 Wharton Hall Colliery shaft, sunk around the 1880's, old workings alongside probably predate the shaft sinking as the coal around shafts was normally never touched to protect it's structure
Superb exposure of the coal seams and strata with a sizeable upthrow fault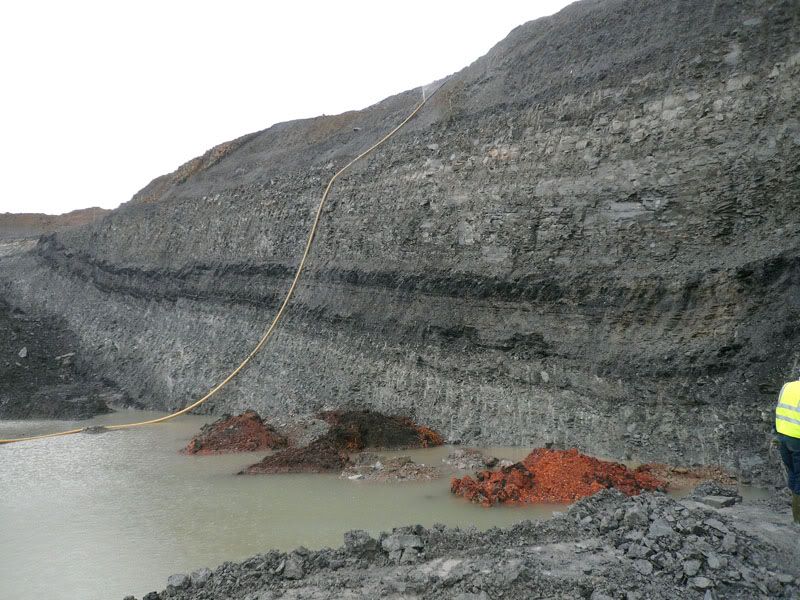 The strata with seams heading towards the outcrop, small step faults in the distance