Visit by Coalboard, Morrisey, Fettler and Boboil after a visit to a mates motorcycle collection then the site of the Pretoria pit, Atherton disaster of 1910 when 344 men and boys died. Found the capped shafts.
We're now well in with the site engineer at the opencast enough to be allowed to roam around on our own. More old workings in the Brassey seam, plenty of fern fossils and a surprise encounter on the outskirts with a young lad sinking in mud. His mates had tried to get him out and lost their shoes in the process.
Reminded me of myself when younger and sinky sluch slagheaps.
This lad was over his waist and to be honest if we hadn't turned up he may have gone under. Boboil and Morrisey got him out, armpit each. The lad could hardly walk due to the weight of the mud on his clothes.
Imagine his parent's reaction when he got home!

That's Morrisey to the right to give it scale
Slag heaps as beautiful as ever, should be preserved
A fold rather than a fault in a thin seam of a few inches thickness, not being worked
Ancient beach ripple marks complete with worm trails, 260 million years old
Bubbles of gas coming up through mud then drying out and then being swamped millions of years ago
Fossil ferns, probably Neuropteris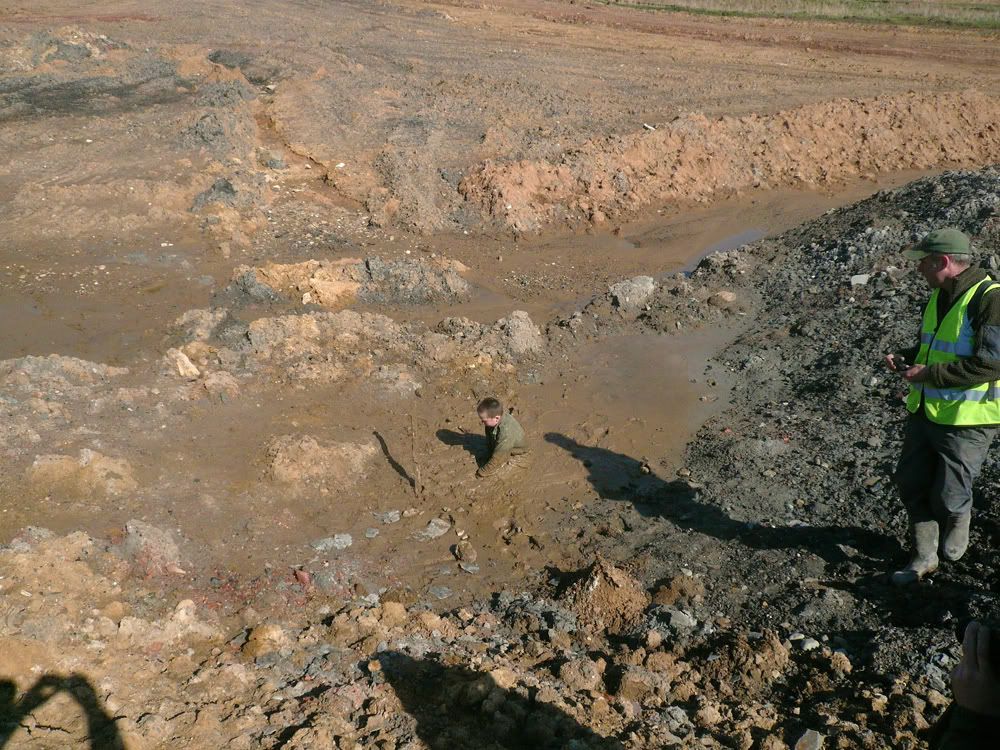 First encounter with the sinking lad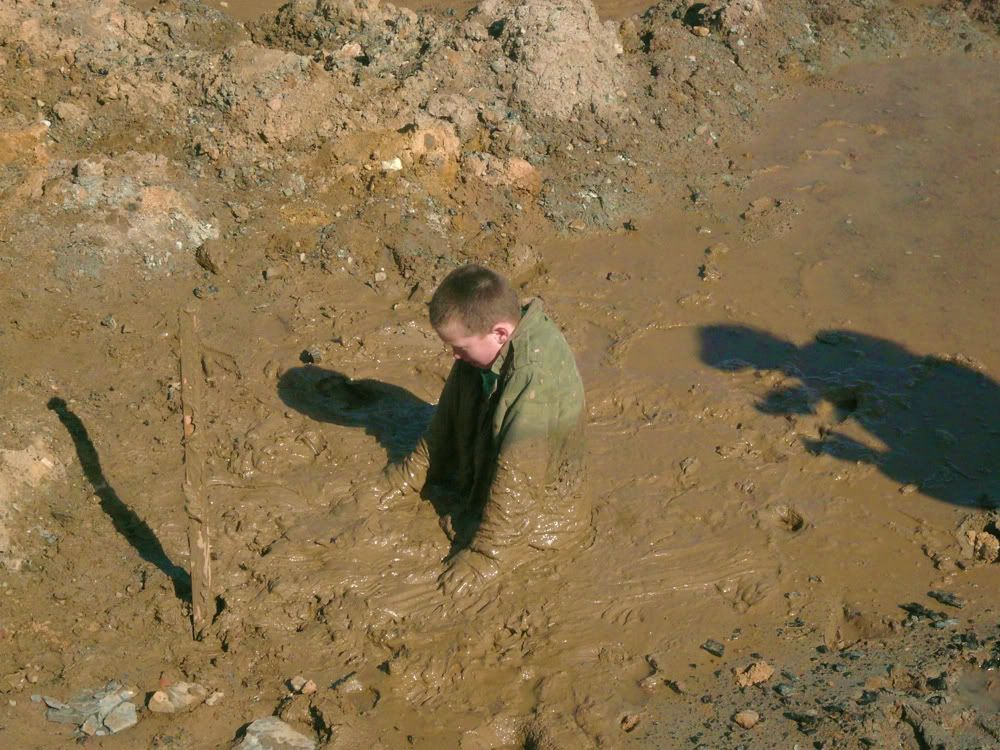 He was very quiet, I reckon he was drained of energy and in shock of a sorts
Off home, minus shoes and no doubt a good clout, thereagain that's not allowed thesedays is it?!!