I know this place has been covered already on this forum so apologies for this in advance.
This venue is one of the sites we've both been eager to photograph since missing out on the Warrington meet back in Feb. It also seems to be a favorite amongst some of the more experienced Urbexers.
I think I'll skip the history part as most of you are aware of its purpose.
Visited with Pace on Tuesday night, it wasn't difficult for us to find and whilst we approched the site we realised that it wouldn't be long till the developers finally took control. Most of the trees and bushes have been cut and shredded to make space for machinery. There are no structural amendments at the moment, and I'm not entirely sure if this site is still ear-marked for development. The place is still riddled with asbestos, so suitable dust masks were a must.
Believed to be the Cinema room, located at the back of the complex. This was apparently used to entertain visiting personel during their stay. Behind me was a stage with, what can only be descibed as an air raid shelter underneath. No photos I'm affraid, as this looked about 3 foot deep in water.
Looking east from the Cinema room
The corridoor linking the Cinema with the Kitchens.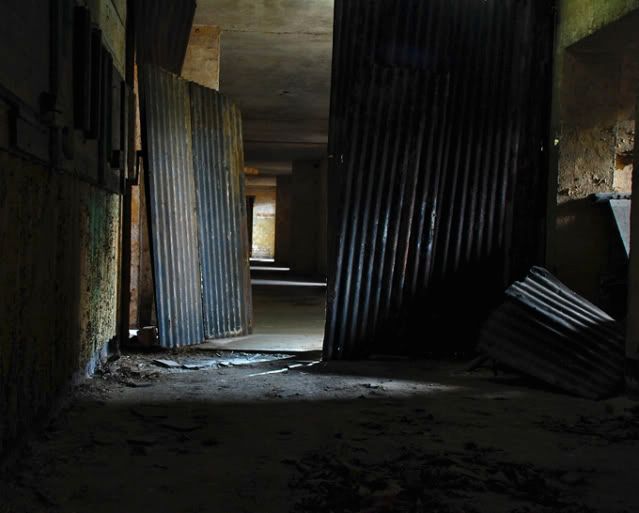 Lots of flaky paint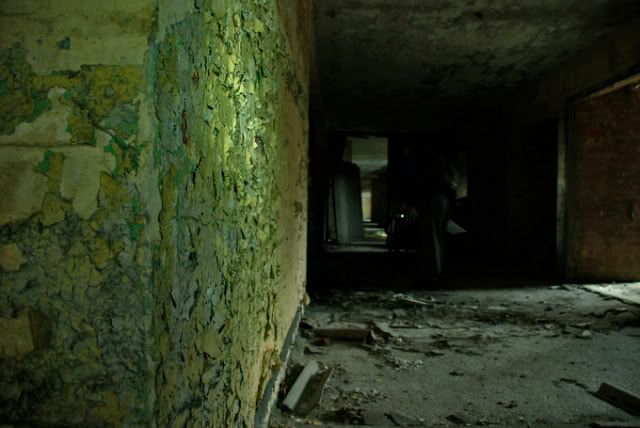 I wanted to see this car, having looked at Nocturne's spectacular light paintings.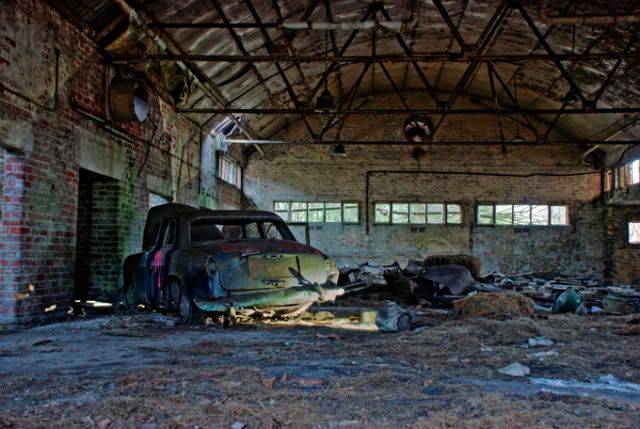 And finally a nice pano shot taken from the far corner.
Enjoy !!
Droid