This one had been on the "to do" list for far to long for me, Dingle Station and 809yds tunnel, the last stop on Liverpools Overhead Railway which closed in 1956. The station itself is today a private owned car work shop so i went to see one of the guys who owns the place and took some photos from other tunnels, figured if he see's i have a genuine interest (and I'm not just trying to steal some alloys
) he might let me have a look around the place.
Starting on the old external side of things, this western portal is wonderful
There use to be a fantastic lattice girder bridge taking the Liverpool overhead railway into this tunnel towards the last stop at Dingle. This addition to the line was opened on December 21, 1896. The railway closed on December 30th, 1956 and was dismantled in the September the following year.
The ground in front was once the Herculaneum dock but these days serves as a car park for a health club built on the filled in dock. I'm sure this was the car park for the Garden festival in 1984. The Herculaneum Pottery Company had been based on the site. They specialized in commissioned and maritime pieces. Many of these were exported.
On to the station on Park Road, the location of the Park Road station isn't that garage shown on the SubBrit site but further along the road. Nothing apart from this ramp remains, the booking office has long gone.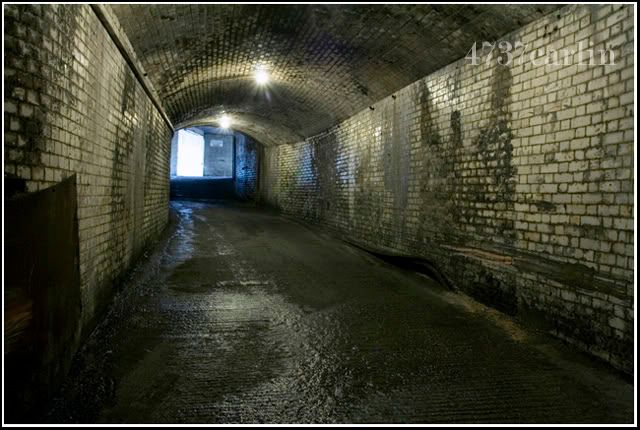 In 1901, 6 people were killed when a train inside this tunnel caught fire and engulfed the station inside which was then closed for over 12 months. This foot ramp is over the top of what would have been the platform in the center of the tunnel, the section on the left with cars on top is a later addition post 1956. The tunnel runs a short way beyond the station area to a blind end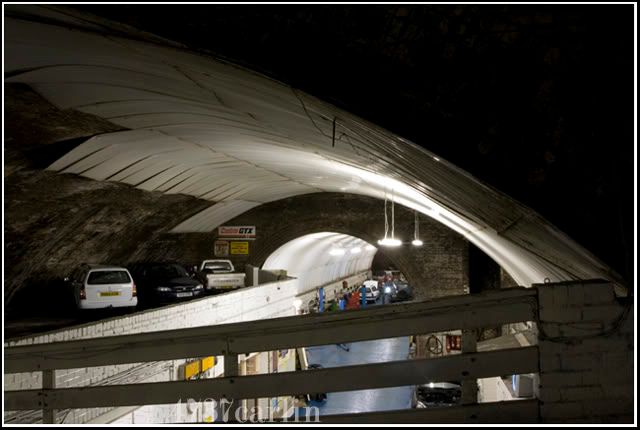 West view from the same spot, looking down towards the 3/4 mile tunnel in the darkness
On either side are some small sidings, i found one buffer still in situ
From here i headed right to the end of the tunnel, this is the inside of the portal in the first report picture, was hard to get a shot looking right at it due to the light coming into the darkness
What was good about the portal being so high was i could get tunnel shots using natural light to start with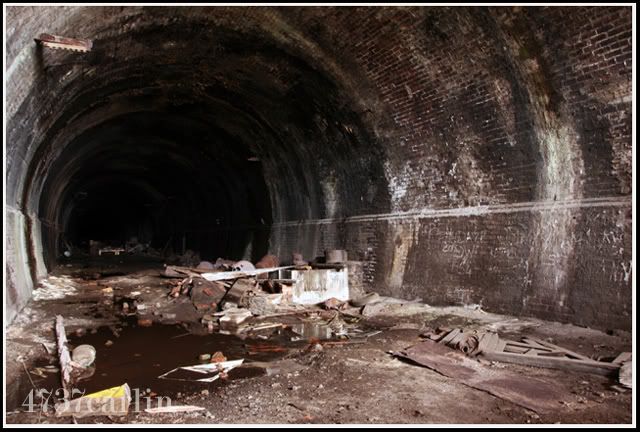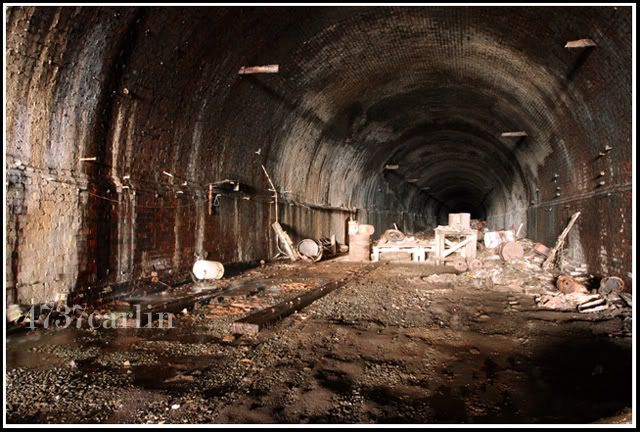 The refuges i noted as all being very low in height with no evidence of back filling either
Was very wet down here i noticed
I noticed there was lots of old rope around, stacks of it in some places of all sizes. These for example seem to be from ships, ill have to find out why there is so much but i forgot to ask the mechanics if they knew
This is where it gets interesting for none railway reasons, theres plenty of old cars down here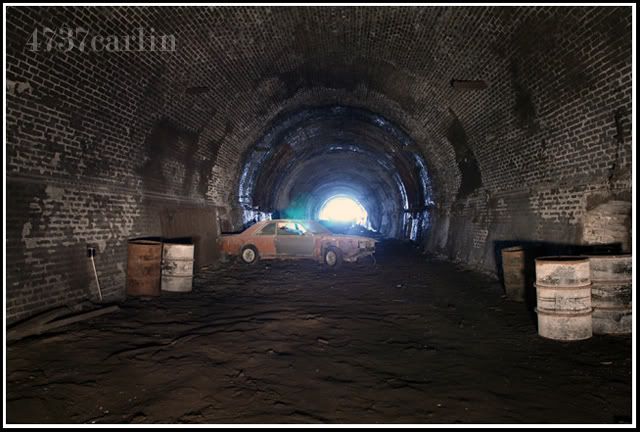 A grabbed a few shots of a few of them
Humber Hawk
Morris Minor i guess
Ford Prefect
No idea what this is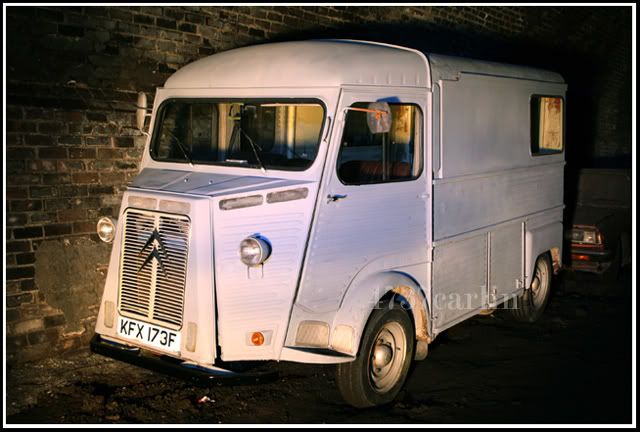 In all a decent trip for which i was glad to get permission to go and do