Decided to get out and have a crack at this site after discussing with a few guys on the leads forum. I walked right around the site and came across this little place, just on the edge of the river but not part of the station; it was a small outbuilding, obviously not been used for a long time and contained lots of equipment.
I'm not sure what this is, a press of some kind?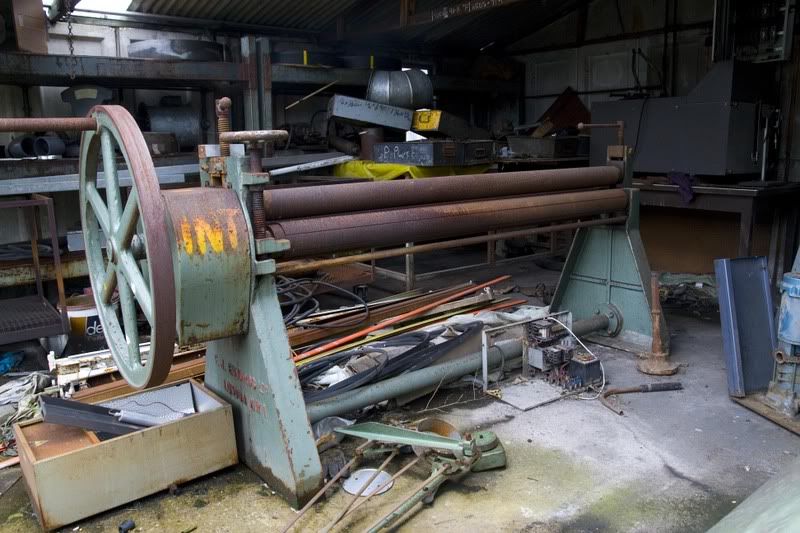 Lovely view in the other direction: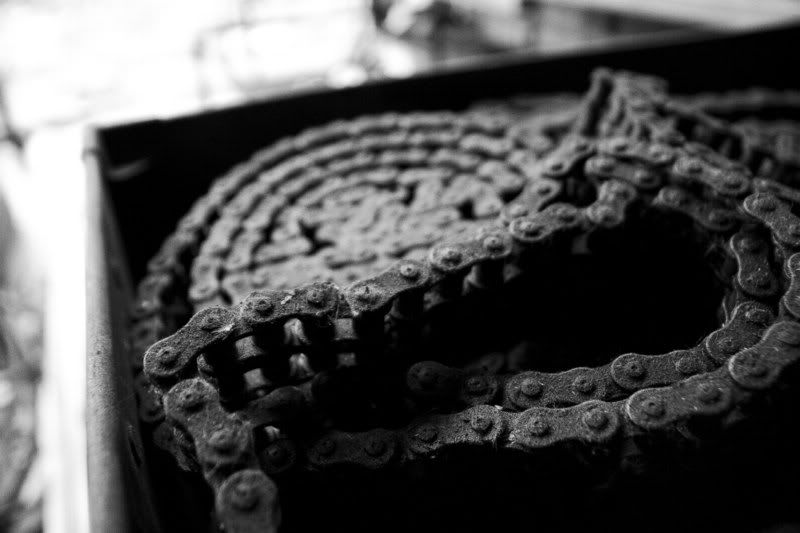 Someone didn't like this wall so just pushed it over, with the cupboard still attached (I do beleive though it would now be legal to smoke in there!)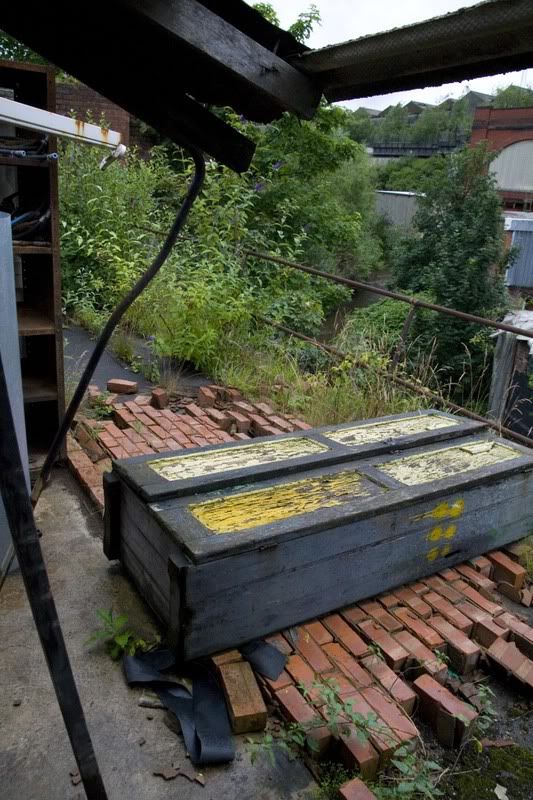 I couldn't believe my luck when I stumbled across this. I did go down there however it was very wet due to the rain. It let to 3 rooms with one (where the ladder went to) containing a massive steel box that almost filled the room. There was a gap about 9 inches wide that I could squeeze through to get in further. Unfortunately didnt get any pictures as I had to push on with scouting for an entrance to Mayfield.
In the end I only got into the grounds, nothing special. Everything was boarded AND secured with iron bars. Any places that had been accessed had been secured with huge steel plates. Went to the far end to be met by a crazed guard dog (was warned of this!). Then heard car doors slamming nearby so bricked it took some cover for a while. Got some tken shots just to convince myself it had been a worthwhile visit!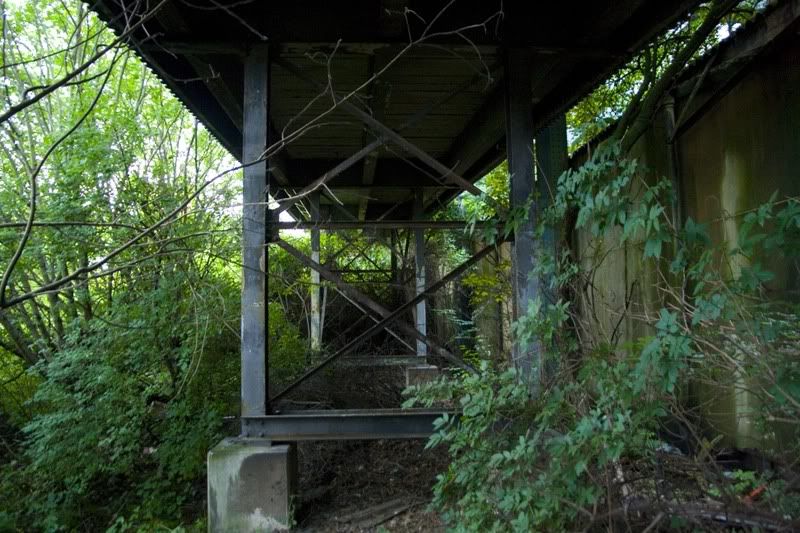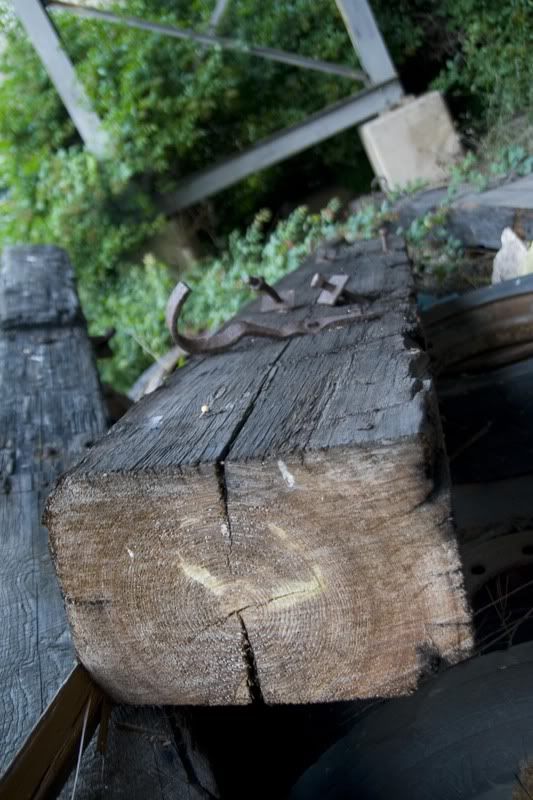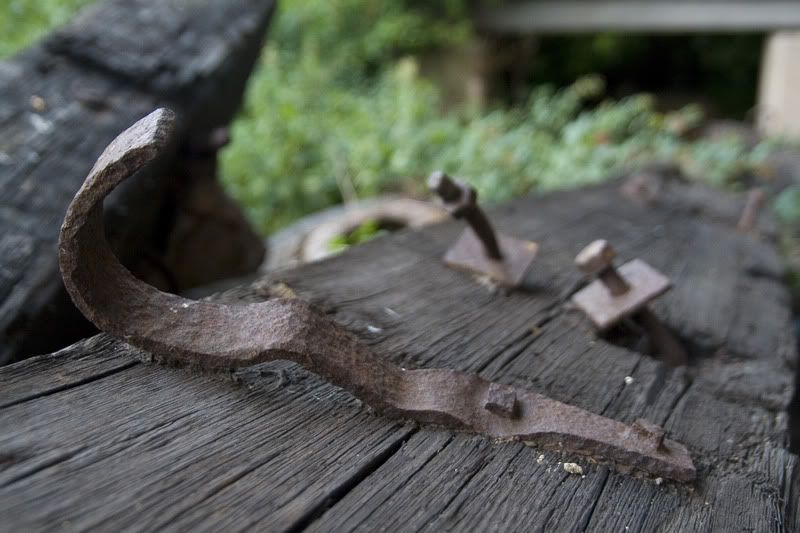 What a bloody mess; ripped pants, cut by brambles, stung by nettles, grazed shins, disturbed a wasps nest (they sh*t me up), and covered in mud and rust. Still a good day out though :thumb: