Supercharger 'B' - Re-Visited
Following on from
Part A
on Woodburners recent trip to Mancfester is Supercharger 'B'
Constructed circa 1909, the drain is one of the longest culverted stretches of the Gore Brook
I originally paid this place a visit with Thompski a year or so ago
We entered the Outfall in a nearby park after a short mooch up the Brook
A large brick archway which can be seen in the construction pic above and present day below
Once inside, it gives way to a larger brick section, the first real feature is a sewer overflow, and the smell of fresh that greets you!
Naturally we crawled through the shite filled concrete slot and stooped up the even smaller RCP to sniff some shit - Woodburner made me do it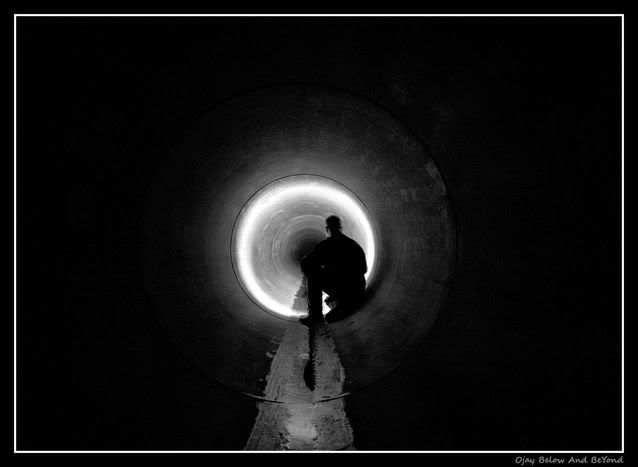 I don't remember bothering with this the last time, so after a short st00p we found ourselves in a small CSO
I climbed over briefly to watch the turds swim by
We didn't hang around long, a couple of shots and back out into the main culvert which continues upstream in a sizeable brick pipe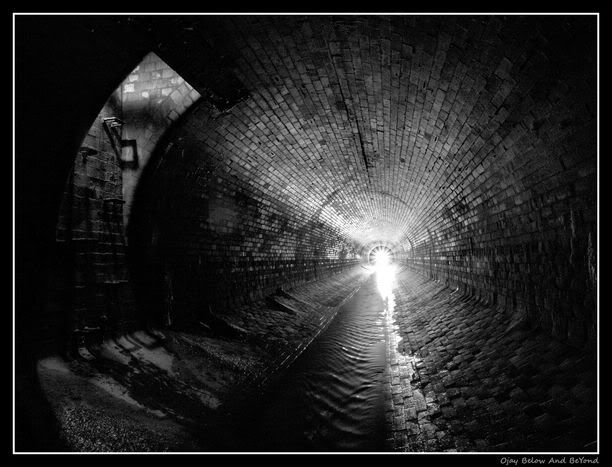 Woodburner insisted on floating up a tea light, so up went the ISO and out came the shutter release as the lonely light illuminated the place
After an age of splashing about, the tunnel veared left before straightening up, ahead a sewer crossed above a larger chamber with another sewer overflow to the left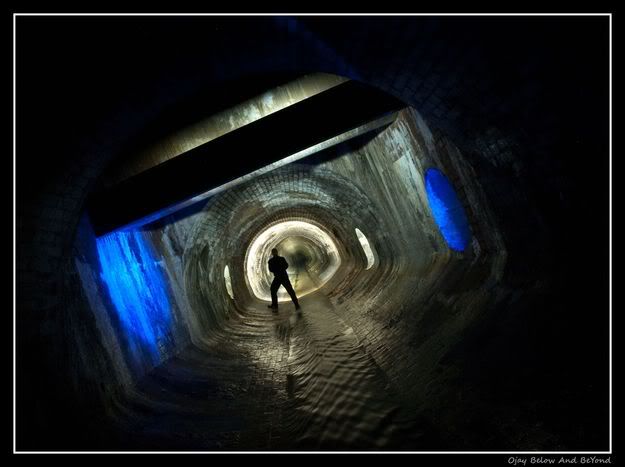 Up the 4ft RCP we stooped again, reaching a small inspection chamber before traversing across and up some rungs into the screening chamber above
The processor spanned the sewer, I climbed over Roland Rat, who incidentally was dead for a closer look
This place stunk, no joke the upstream end was just filling as another sewer poured it's goodies in, my eyes started to sting, time to GTFO!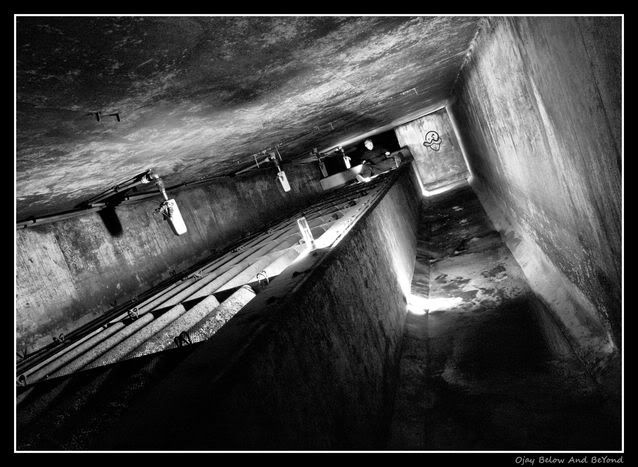 Woodburner fooked off sharpish as I packed my gear away LOL, it was a welcome to return back to the main culvert again...
More splashing about and I could hear the weir in the distance, we were close to the end now, another 5 minutes and we arrived at the falls, close to the Infall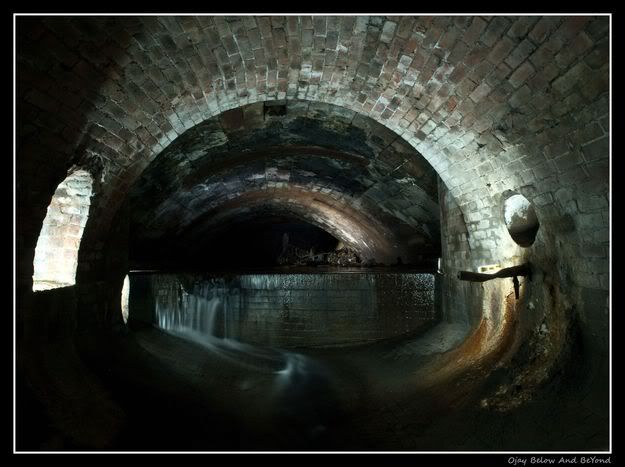 After climbing up the brick chamber gives way to a rather cool trapezoid like concrete box section which curves round and leads out to the Infall