I met up with ThenewMendoza in Gorton where we donned our draining gear and headed off to the access point.
I'd been looking forward to seeing this drain for a while now, but had put it off until now as the method of access was a bit dodgy.
After climbing down a very corroded ladder with rungs missing, we were in the large 10ft culvert and the distant sound of the waterfall upstream was quite loud.
As you can see, the ladder leading up the waterfall is heavily clad in filthy jamrags which for some reason put us off climbing it! Bit of a shame really as there is another smaller waterfall further up. Maybe another time with a full body suit on.
This picture shows the tunnel looking back from the waterfall downstream.
Back at the entry point, the brook heads down into the slide of no return (death).
Nearby the brook emerges from this marvellous syphon.
(first pic taken a while ago)
After this we headed on to the SSSI drain where I did not take any photos on this occasion but did a report on 28dl last year:
http://www.28dayslater.co.uk/forums/...ad.php?t=23586
We then visited the Processor drain which is a bit of a long slog but always worthwhile so see all the different features.
The daylight coming from the Infall: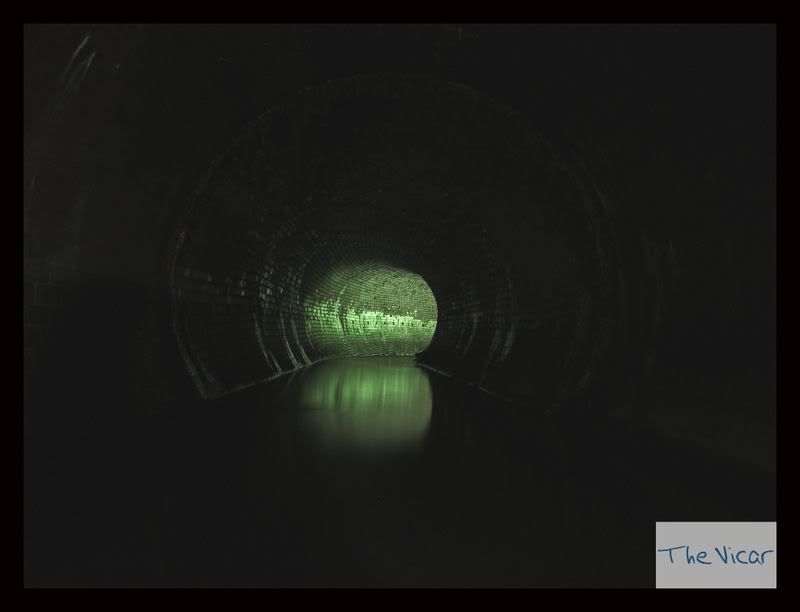 Same location with extra illumination:
Interesting phallic shaped stalagmite: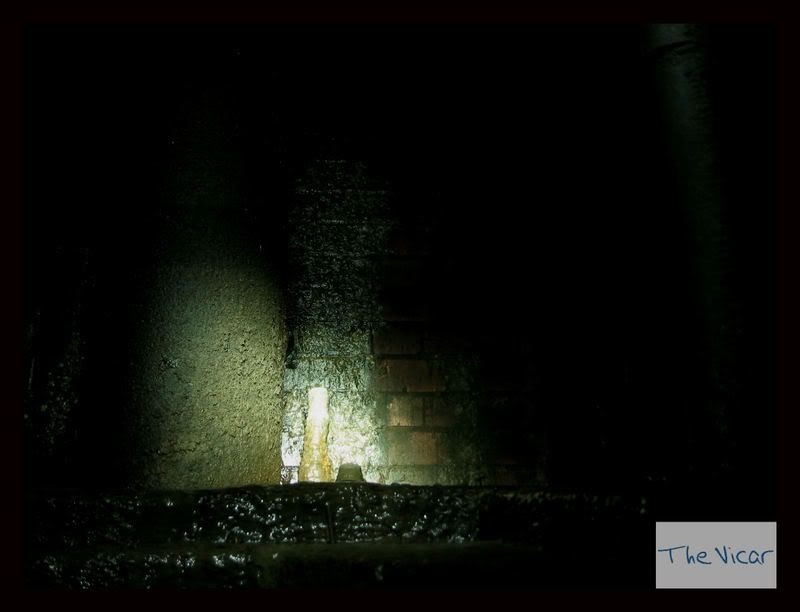 Nice arch section of the culvert: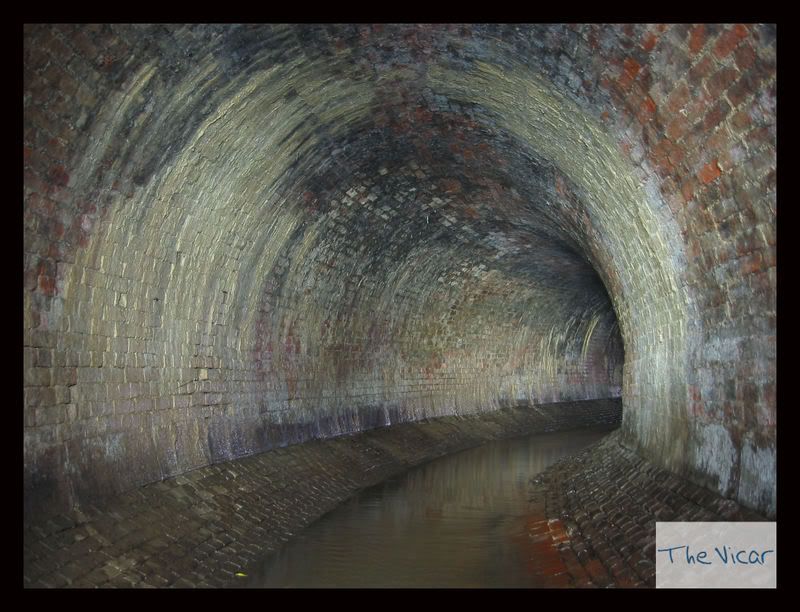 Arch meets concrete box: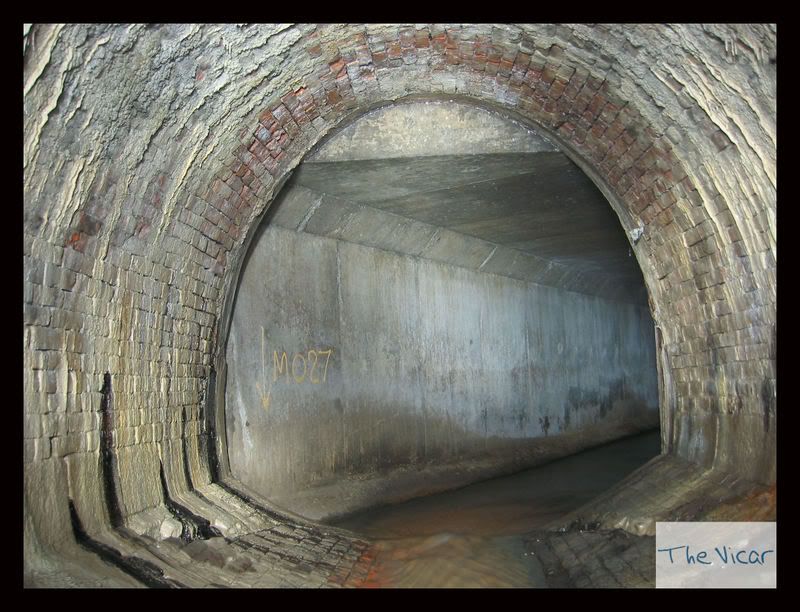 The larger processor: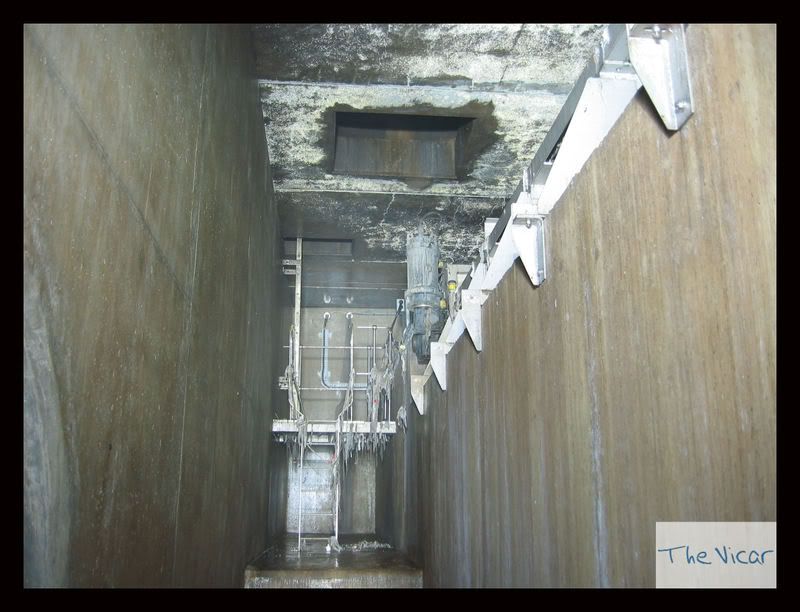 A nice straight section:
My favourite bit - the crusty section!
Finally the outfall, in the pissing rain.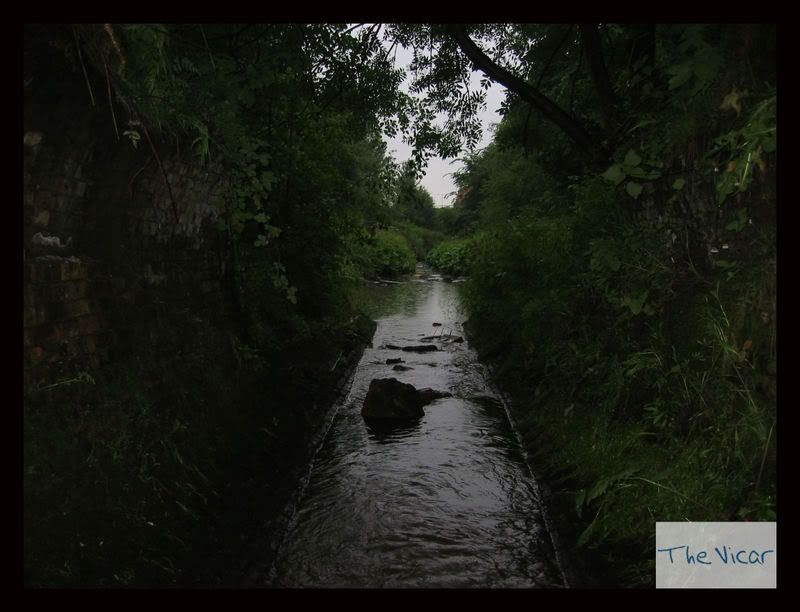 We had enjoyed a good day's draining but by 8pm I was ready for some dinner.