Castle Cement (Live infiltration)
Ribblesdale Cement Limited originated in 1936 as a joint venture between Tunnel Cement and Ketton Portland Cement which was owned by T W Ward. During the first year of its existence a 107 employees produced 120,000 tonnes of limestone thus making 80,000 tonnes of cement.
Today the works has three operating kilns and a work force of about 420. There are known quarry reserves of 30 years, and more than two million tonnes of limestone are quarried every year for an annual production of 1.4 million tonnes of cement.
In 1982, Ribblesdale Cement's two parent companies merged under the ownership of RTZ and, in 1986, was renamed Castle Cement.
In 1998 Ribblesdale works became the first cement works in the UK to install a gas cleaning system (also known as a wet scrubber) attached to the dry process kiln.
When Ribblesdale first opened, coal was the only fuel used in the cement making process. Coal remains the principal fuel today but a secondary liquid fuel, known as Cemfuel, is also used.
Castle Cement has been criticised for using industrial waste in its kilns, which some local inhabitants claim produces poisonous dioxins. Castle Cement claims that its filters remove these and that government inspectors have approved the plant. However, locals continue to campaign for the use of industrial waste as fuel to cease.
Cement from Ribblesdale has been used in several major architectural projects, such as: Manchester International Airport; Heysham Nuclear Power Station; Manchester Magistrates Court; Manchester United football stadium; and Liverpool's Roman Catholic cathedral. The works has also supplied construction projects such as Frodsham Railway Bridge over the M56, the Northern Keswick by-pass on the A66 and the Sharston by-pass.
And as we needed to see where the cement was coming from for all these fine buildings we hopped in the car and went to explore.
From a few miles away the site looked huge..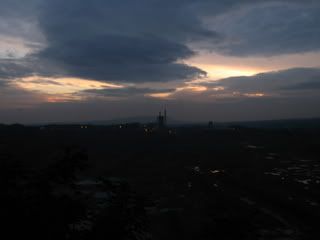 As we peeped out of the bushes across the gaping quarries..
A new name sprang to mind "The Thunder Dome"
We didn't have any mad Mohican's dressed in fur to worry about (except Scott) but there where lots of quarrymen in fluro orange , so round every corner was a good chance of being "Tango'd"..
Across numerous gantries up and down ladders , till eventually we reached the tower..
A quick breather and then a mad dash up dozens of sets of stairs , the heat was stifling it was like being on a treadmill in a sauna. The higher we climbed the cooler and darker it became , the top floor was well lit so we hid at the base of the last climbing..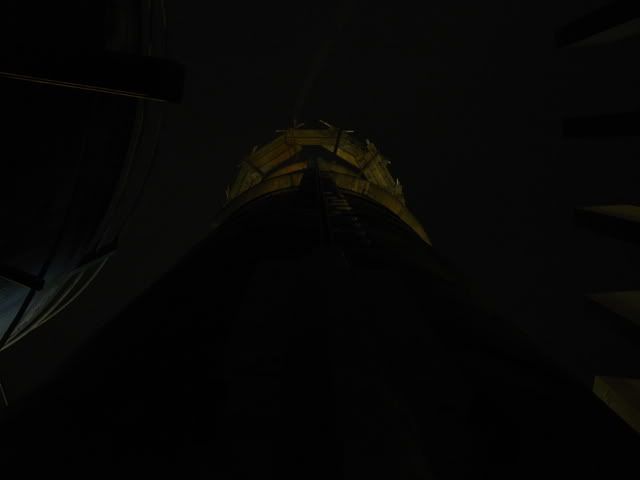 I equipped and made a safe ascent and followed by Scott..
We sat in the crows nest starring in ore at this industrial beauty..
We could see people below moving about like ants so we thought best to descend back into the shadows. Some of the pipe work was just so....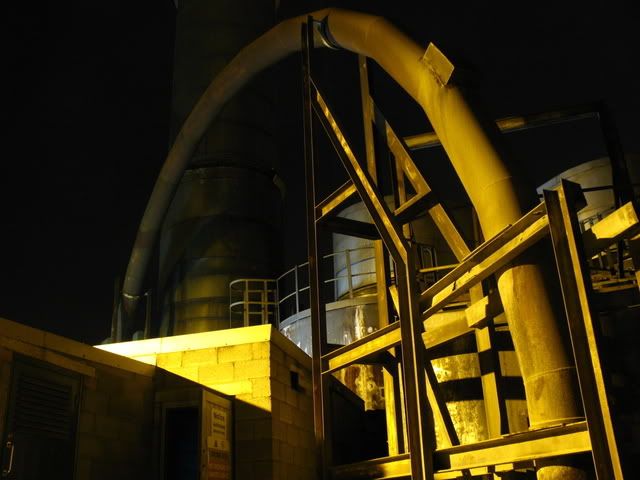 The yellow glow..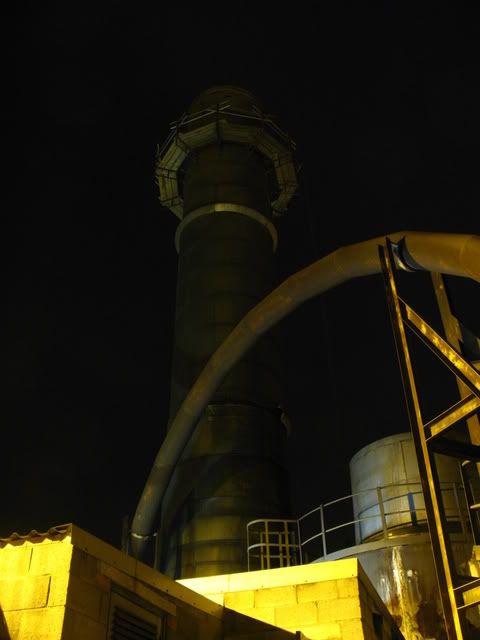 Followed by a red flashing , flipping batteries :o
More and more orange overhauls where appearing down below so we took our last few shots and headed back down and across to the darkness of the woods and took a last look at the tower in all it s glory..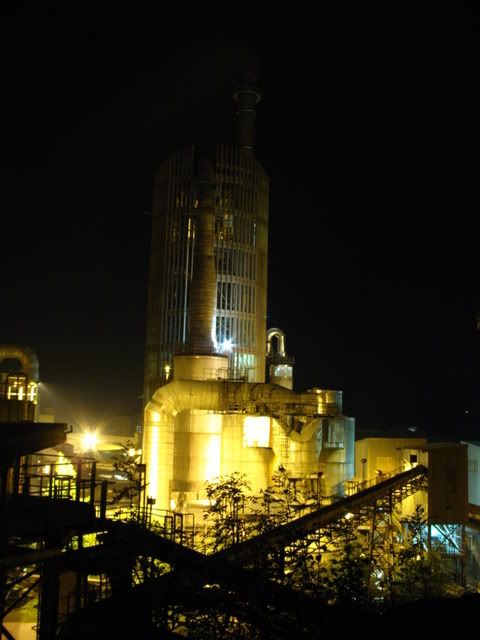 Hopefully Alley will ad some pictures of the rest of the site (as we were too busy getting high)....
Really good night !!