Posted with Gibbo's permission!
Fountains Abbey Visited 24/08/2007
Found an old memory card while clearing out a draw and low and behold i found these pictures i took on it.
Not really an exploration as its a national trust site open to the public, however its to good not to share
A little history courtasy of the web
Unquestionably one of the most evocative of all the ruined abbeys, this famous Cistercian foundation dates back to 1132 when a small group of intellectual monks broke away from the Benedictine abbey of St Mary's in York to follow a stricter rule. After three years' of hardship, the small community at Fountains Abbey were joined by the ex-Dean of York (Hugh) who provided the means to commence building the largest, and most celebrated, monastery of the time.
The original construction, despite its grand scale, would have been in the austere and simple form commonly associated with Cistercian views. However, a continual re-building programme spanning some 400 years, saw much enhancement to the severity of the plain stonework and many elaborate structures incorporated into the basic monastic complex. Every architectural period and building style are represented in some part of Fountains Abbey and this diversity, coupled with the sheer enormity of this site, give us such an important understanding of monastic life prior to the Dissolution in 1539.
Due to its remote location in the valley of the River Skell, the ruins are both impressive and extensive. Fountains Abbey church survives to almost full height, including the tower built c.1500, above the north transept, which rises to an awesome 170ft (51.5m). A very distinctive and unusual feature of Fountains Abbey church is the additional transept built at the eastern end of the presbytery. This splendid, and once lavishly decorated extension, called the Chapel of Nine Altars, is paralleled with only one other in England, and that is to be found at Durham Cathedral.
The pictures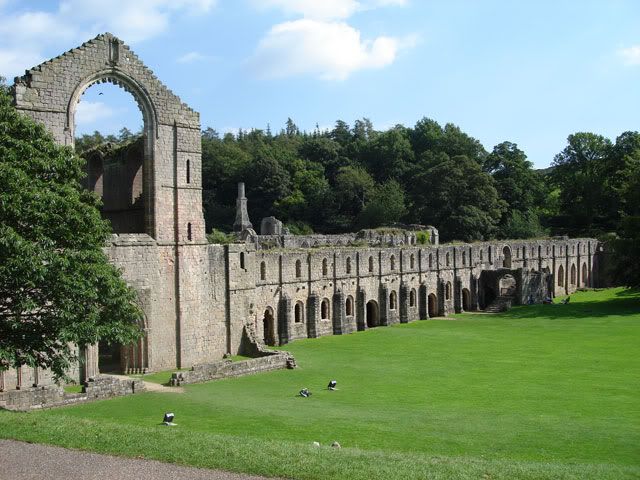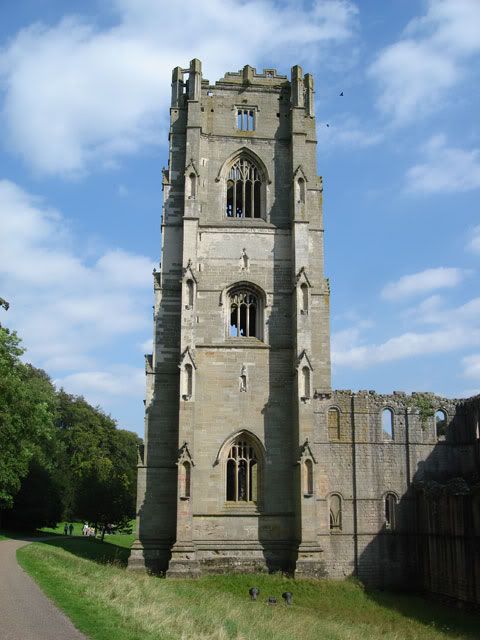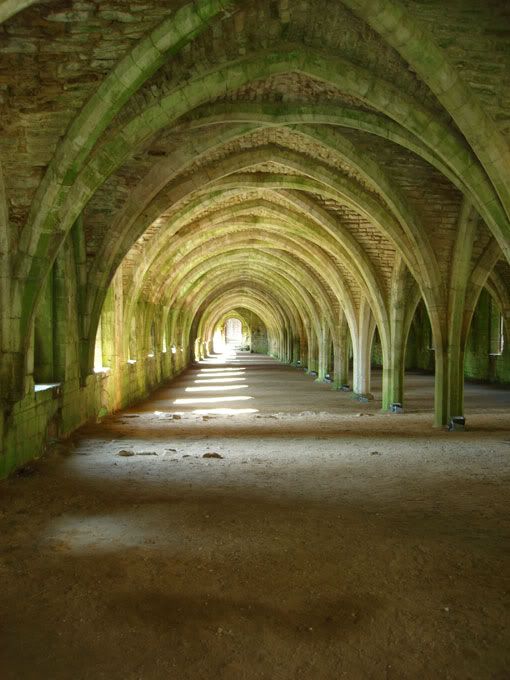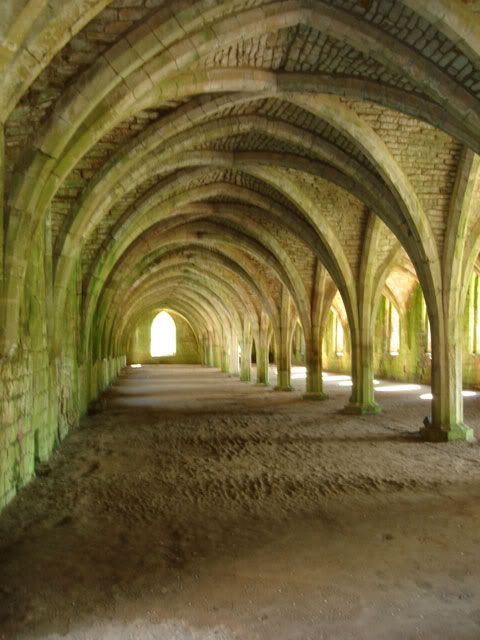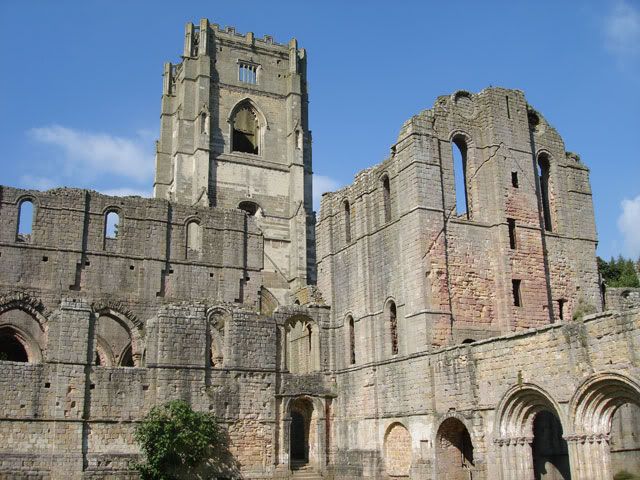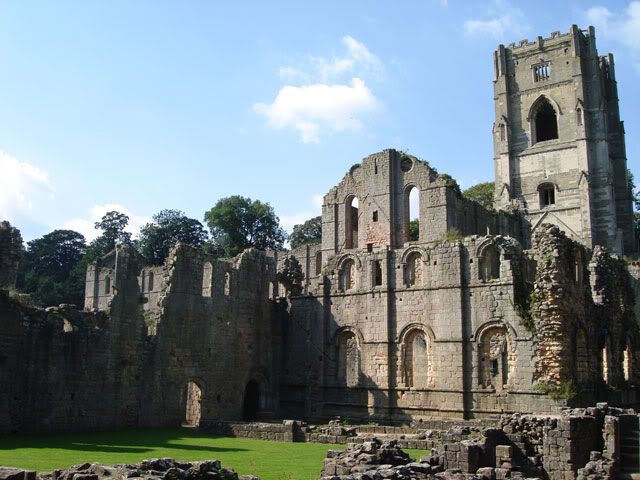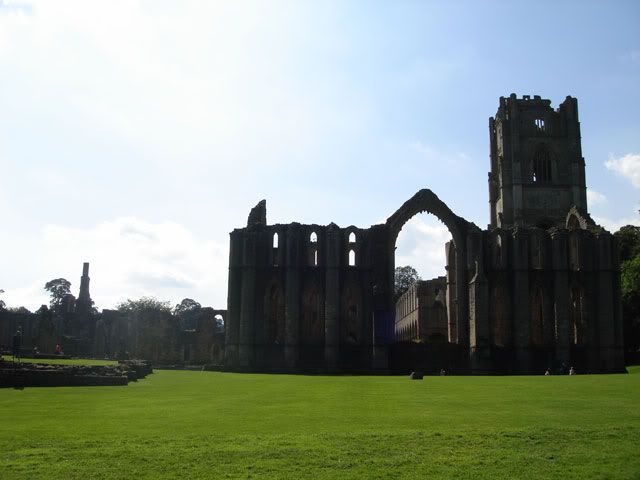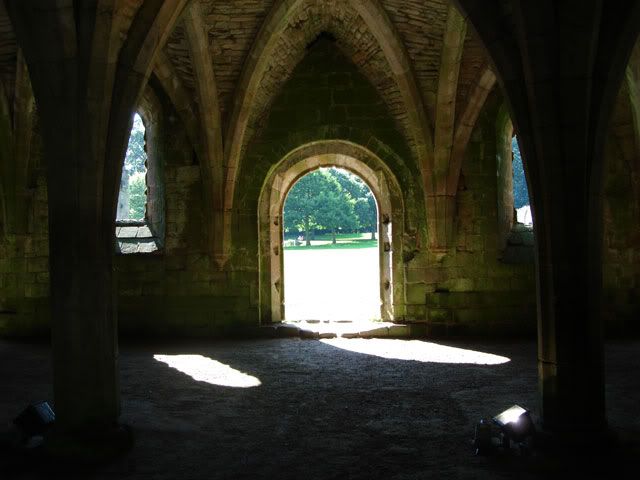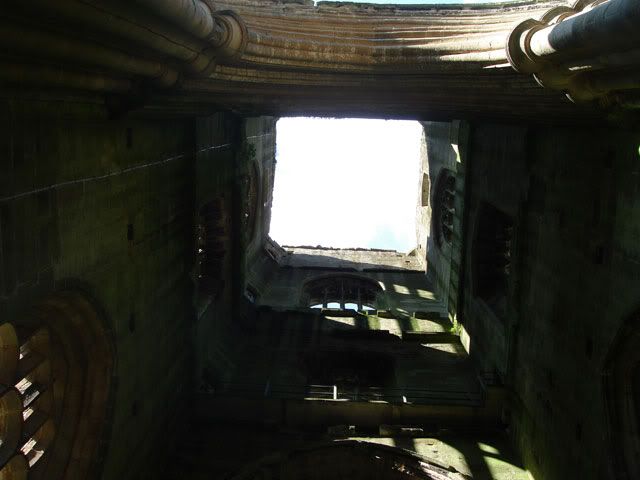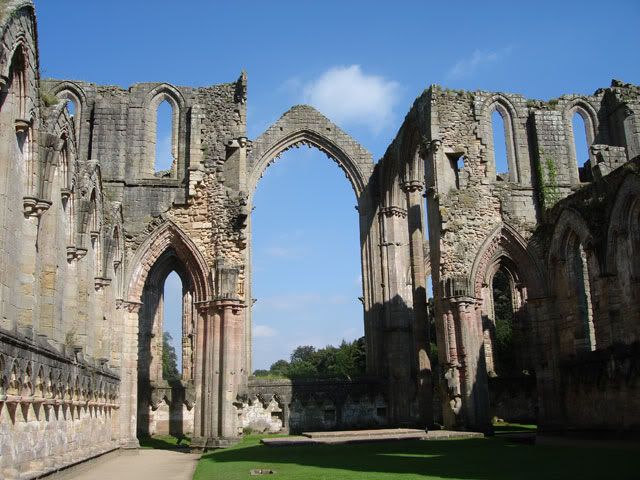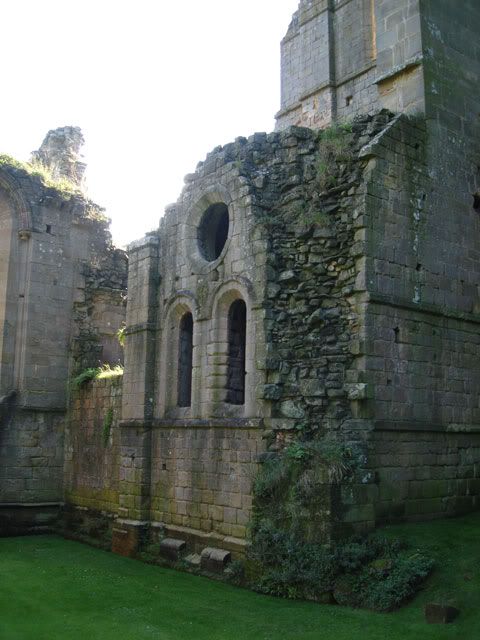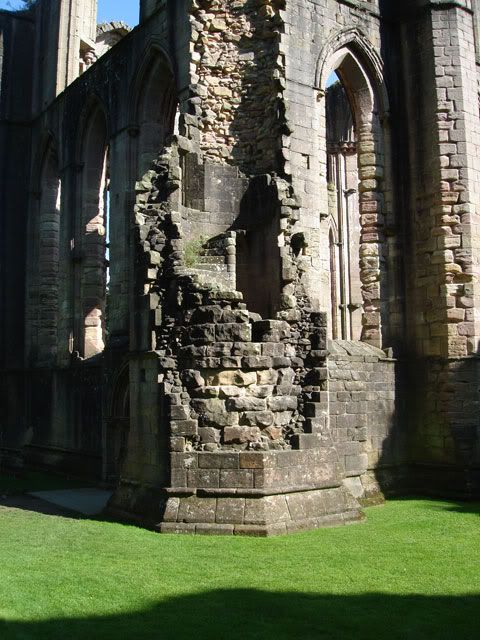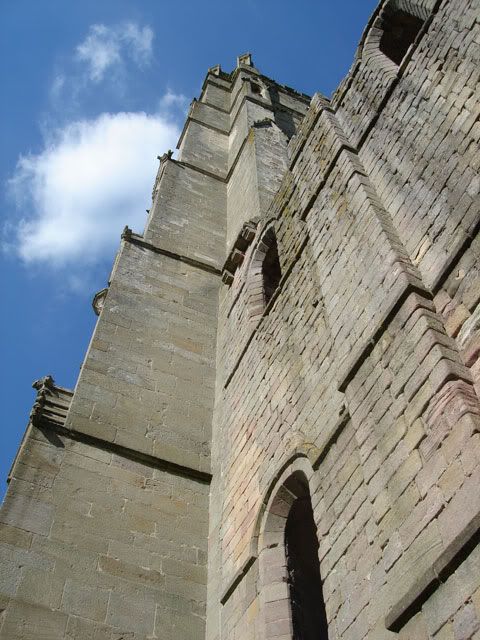 Thanks for looking