I've wanted to go here for ages now. Since i was on my own and the weather was hit and miss for the most part i stayed to the well beaten path, i know for some of the best stuff you got to get away from the safe "tourist trail" but ill save that for another trip.
Not knowing where i was going i started off on what i later found out was the The V2 incline. A series of tracks climb the sides of the Vivian Quarry at Llanberis. The V2 incline was used from 1875 to the early 1930s, during the peak of slate production at Llanberis. It was restored to its current state in 1998.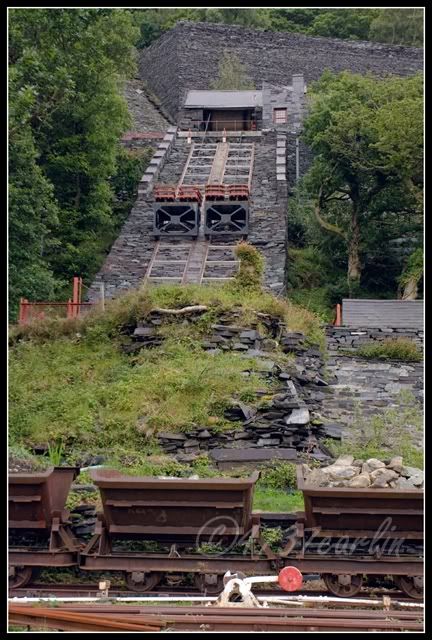 Looking down at that section in the first shot from the drumhouse in the next shot
View towards Llanberis
From here i got totally lost in the woods for about a hour :lol: heading upwards and to the west for some odd reason until i came across a path and some dog walker pointed me in the direction of Anglesey Barracks. Two identical blocks of 11 units facing each other across street. Each unit has a living room with a fireplace and a bedroom with space for four men. No electricity, soft mattresses, toilets or running water! in 1948 a unannounced visit by the local Public Health Inspector saw the barracks condemned as unfit for human habitation.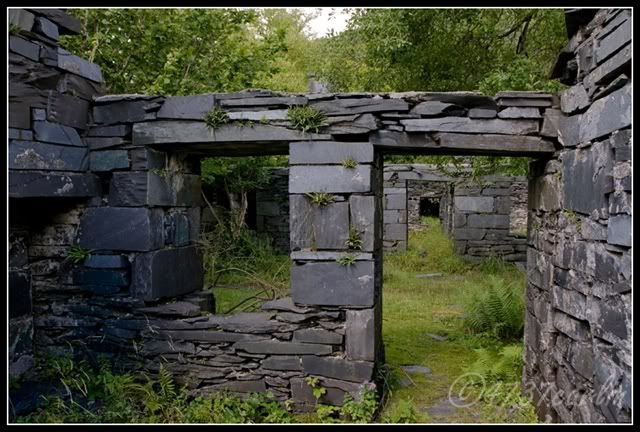 Heading out west onto A3 incline i came across these mountain goats which are believed to have roamed the area since the last ice age nearly 10,000 years ago.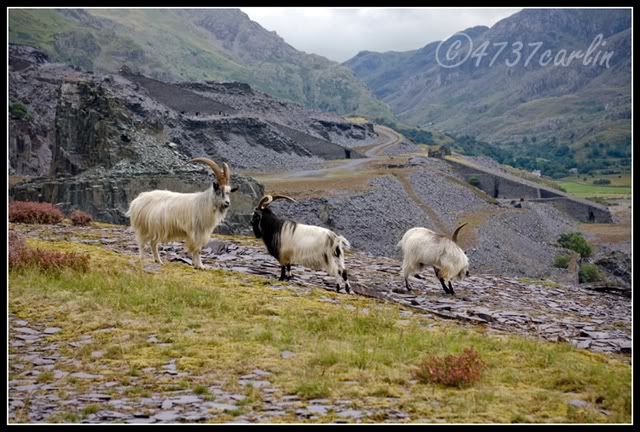 Double height rubbish wagon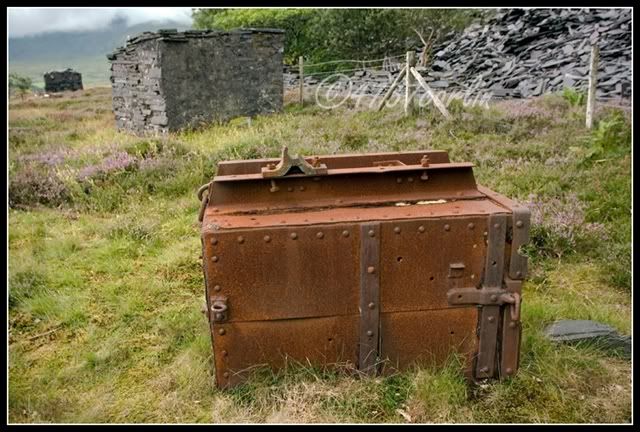 This must be the drum house at the top of A3 incline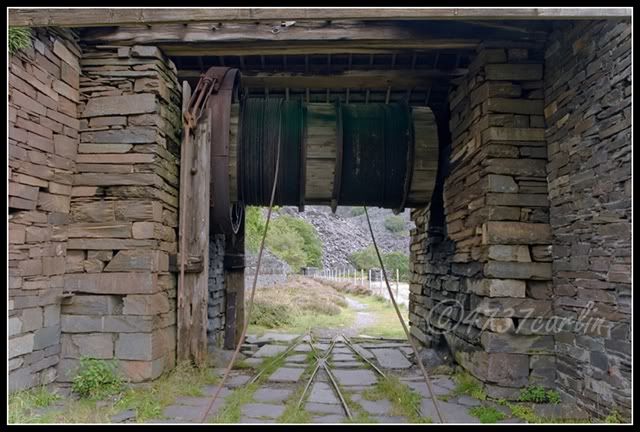 Onto A4 incline, this was pure steep
A4 drumhouse i think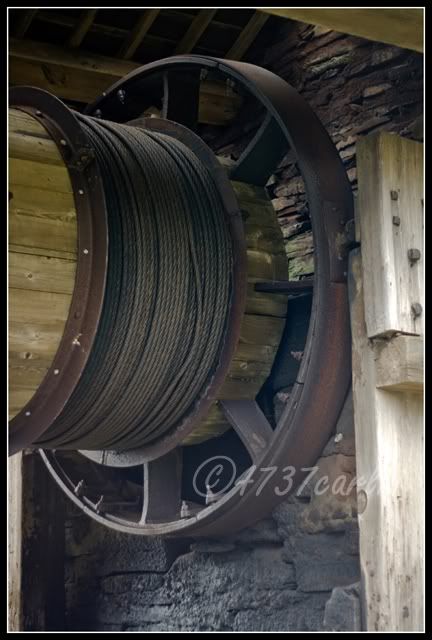 This was as high as i got! the Village Level. Inclines A5, A6 and A7 rise off in the distance.... im told some of the best bits are off up that way, maybe next time...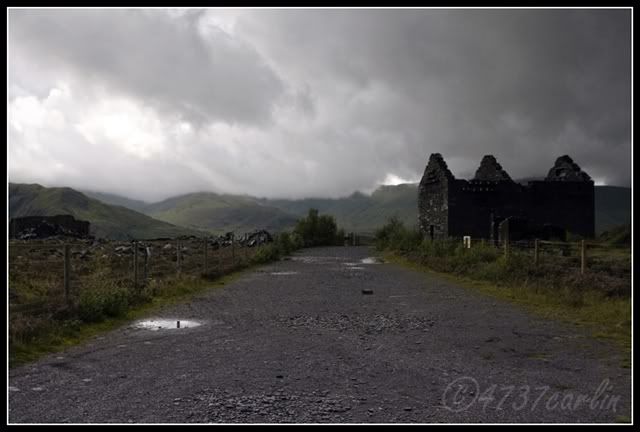 Some great old shots are on this site
http://www.penmorfa.com/Slate/Dinorwic-1967.htm