Again it's been a couple of years since I last visited this place, so early one cold winter morning I decided to brave the snow and ice and venture once again to the below and beyond in Stockport. Access is still a squeeze but worth the effort getting in and out to see this place.
Anyway a bit more history of these shelters as I have already posted a thread on Dodgehill and Stockport shelters previously, and it's been visited quite a bit over the last few weeks....
Brinksway, one of only 3 remaining deep level shelters out of the 5 that originally existed, situated just outside the town centre which was once refuge to around 2,000 people.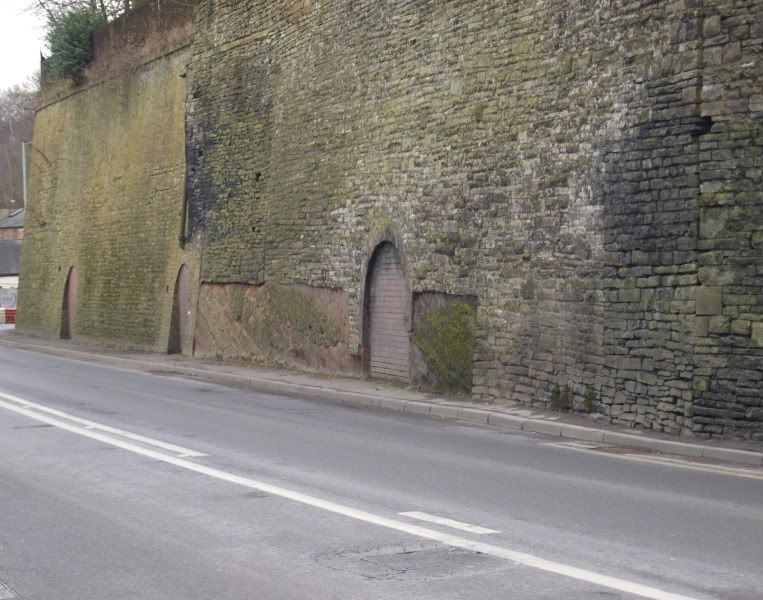 The others being Chestergate which has been re-opened as a tourist attraction come museum and was the largest accomodating upto 4,500 people.
Dodgehill, which could accomodate around 2,500 people.
Maidan Street which has been covered over by the M60 J27 at Portwood and Stewart Street now buried Under the M60 beside Debenhams, so I have been reliably informed.
These deep tunnels were used as air-raid shelters during the war and were constructed between 1938 and 1939. They have been cut through and into the red sandstone to which Stockport is built on, just the same as Manchester itself and between them could house in excess of 9,000 people during world war two.
Thanks for Looking
Original Entrance used during WW2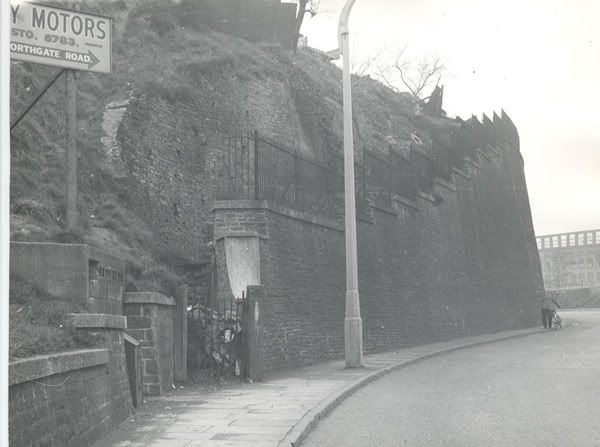 As It Is Today - Obviously Sealed up!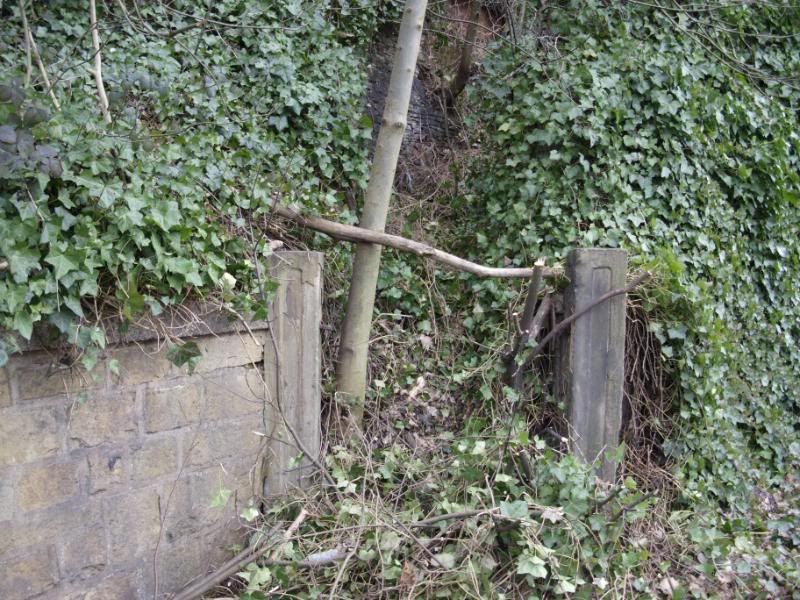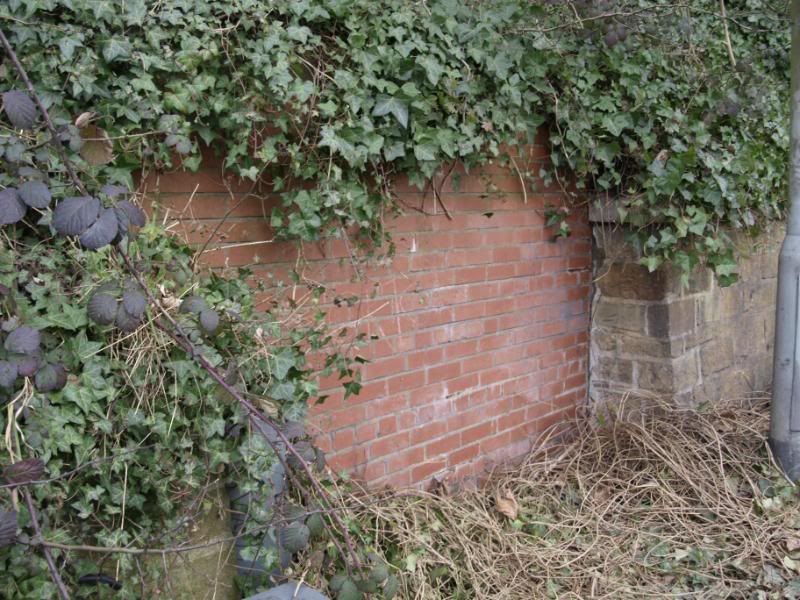 Another Bricked Entrance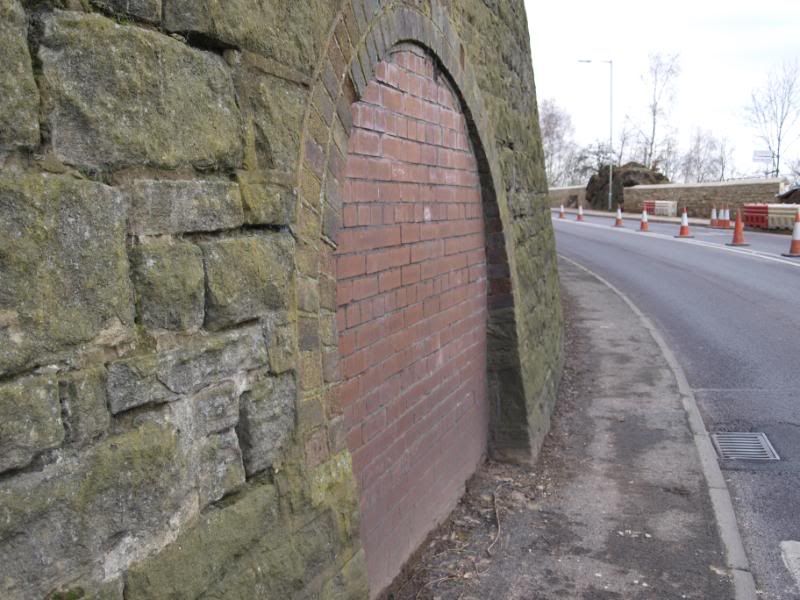 Chemical Toilets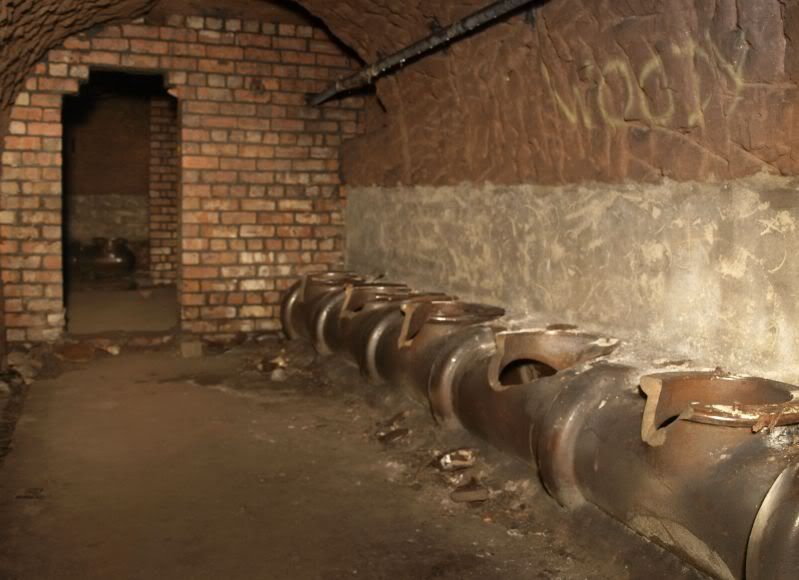 Tunnel Vision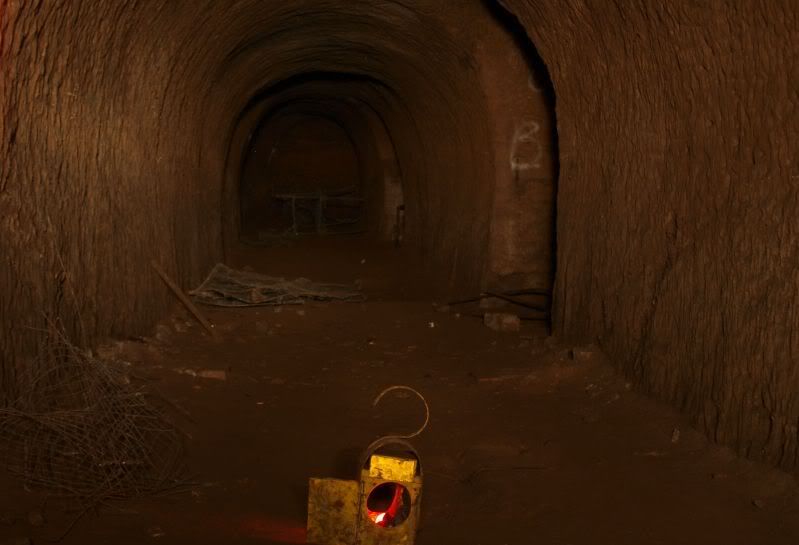 Bunkbeds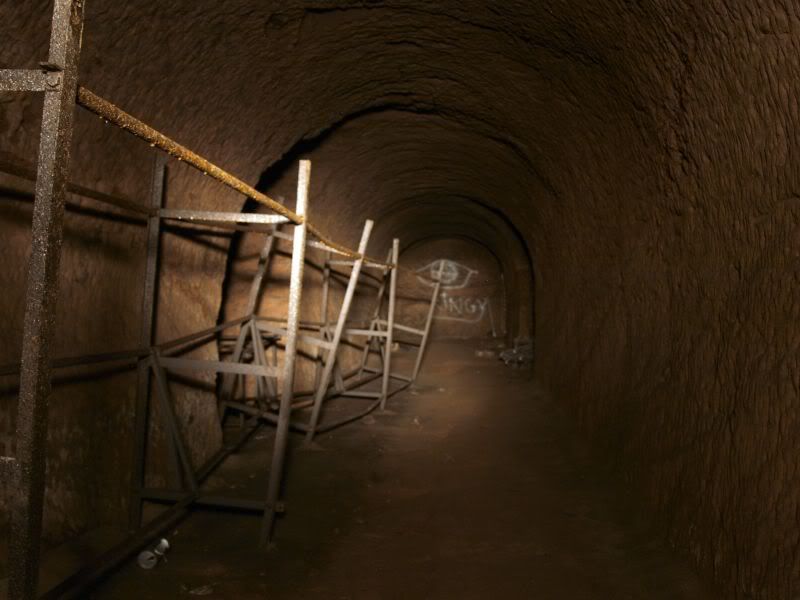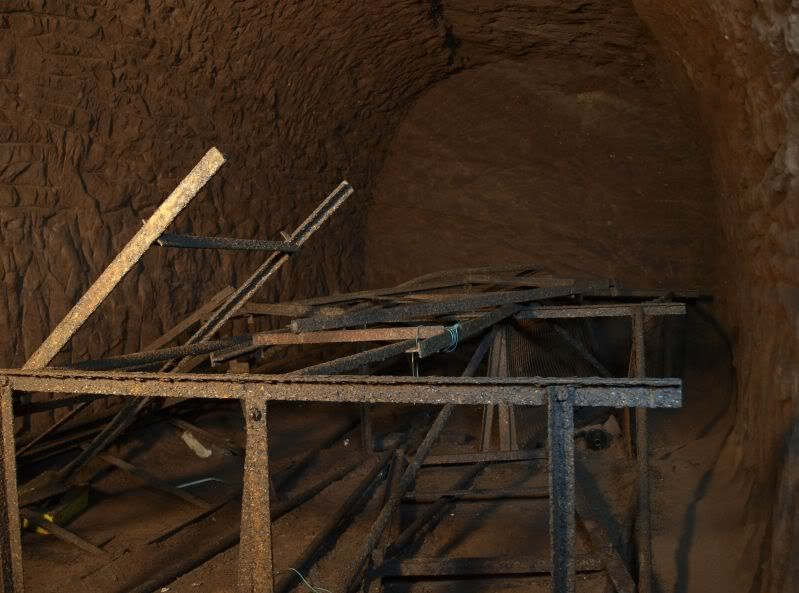 Graffiti
Calcite Forming On The Ceiling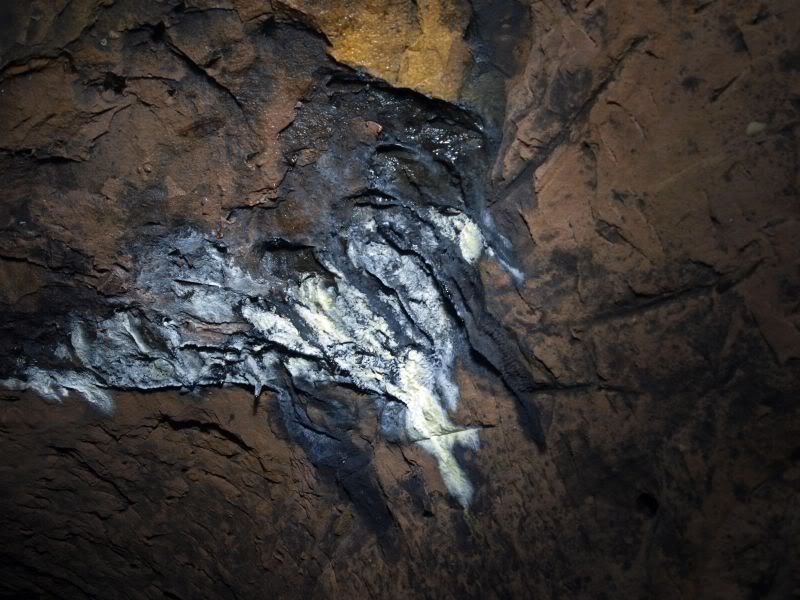 And Seapage Dripping Below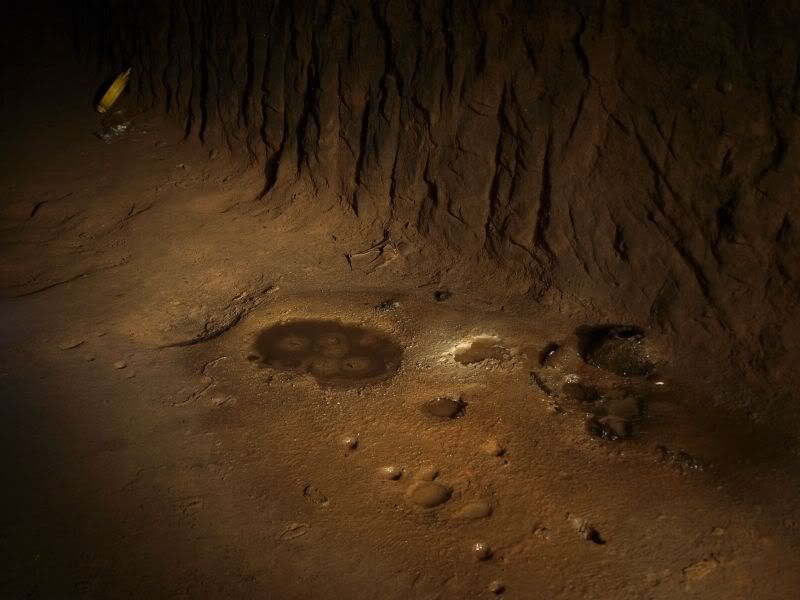 Bike Wheel?
Lonely Chair
Water Tanks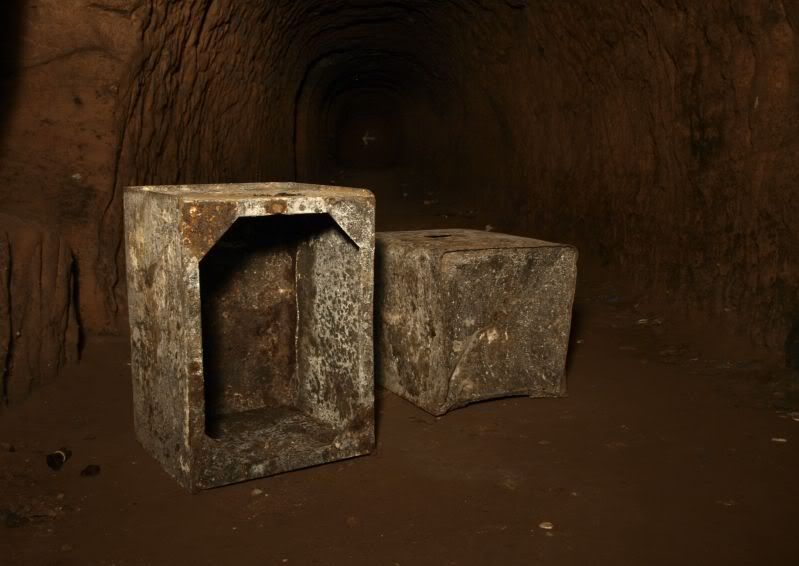 Looking Back Down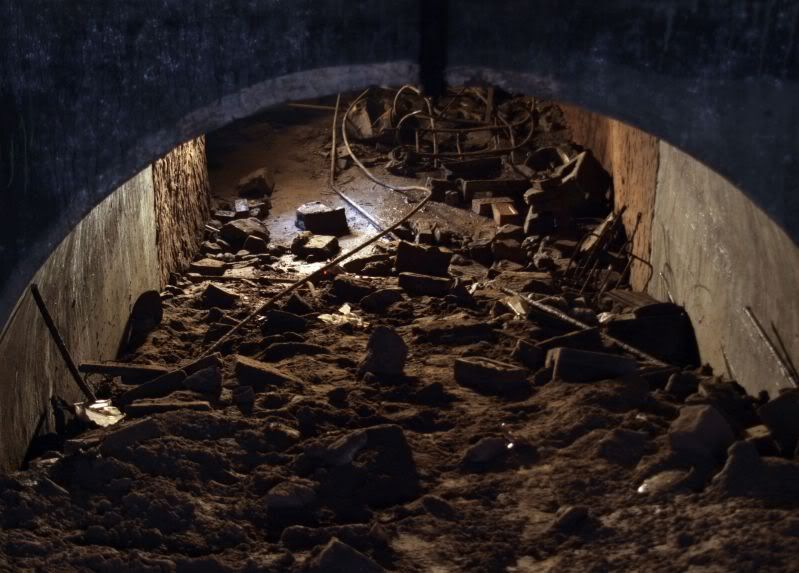 Rubble At Bottom