SSSI
- Stinky Skanky Sewage Interceptor (Or Something like...)
The location of which is in one of Manchesters not so affluent areas.
Anyway been wanting to see this for a while and not got round to meeting the others for various reasons, I decided to go it alone and take a look, although a return trip I'm sure will follow.
After a short trip down the brook I managed to find the outfall of
SSSI
, which is approx 5' in diameter and is a late 19th Century bricked affair, consisting largley of RBP it's in quite good condition in for most parts, but does get worse as you eventually approach the Interceptor at the other end.
After a bit of a mooch; around 500 Yds, on the right is a huge concrete chamber, built with a concrete stage mid-way before the final stretch of ladder leading to the inevitable 'Manhole'.
I did take a few photos of this before heading further down to the 'Interceptor' come Overflow. On the way upto the top of the chamaber and like a muppet somehow managed for the tripod to slip out of the rucksack and drop to the bottom of the shaft, causing serious breakage and making further photos somewhat difficult!
It started to get real stinky at this point so I decided to put on the respirator as a precaution, the 'poop' particles aren't pleasant at the best of times.
Anyway after another short mooch, and the roar of the turd stream getting increasingly louder I eventually reached the 'Interceptor' with probably one of the biggest Penstocks around these parts.
After appearing out of the archway into the 'Interceptor' I was greeted by a lovely lake of shite, where it looked like it had recently overflowed so didn't want to hang around too long.
The flow of the sewer was immense, I did consider crossing it but I bottled it as I was on my own and after climbing accross the slippy poop covered wooden barriers and dipping my leg in to the slippy as fook fast flowing turd stream I thought "Bollocks to that".
Apparently two 'turds' of Manchesters sewage flows through here, all I could think about is if that penstock is lowered I'm outta here. The level had already risen a fair bit whilst I was in there, so I took a few piccy's and fooked off out.
All in all it was worth the trip and good to see one of Mancs many underground sewers....PEACE
Infall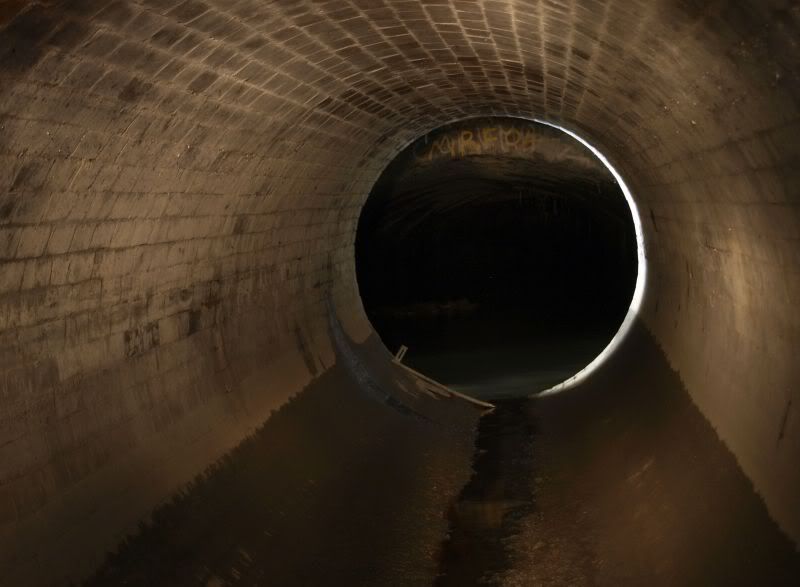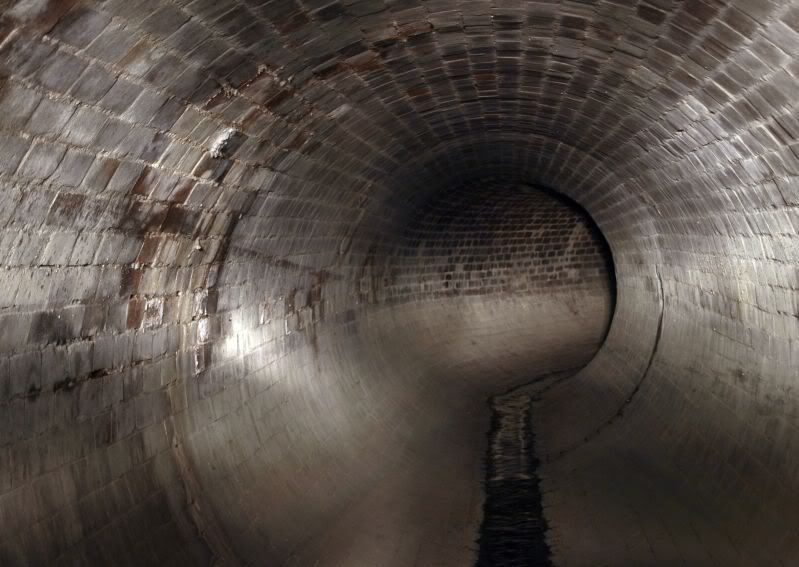 Entrance to 'Inspection Chamber'
Inside 'Inspection Chamber'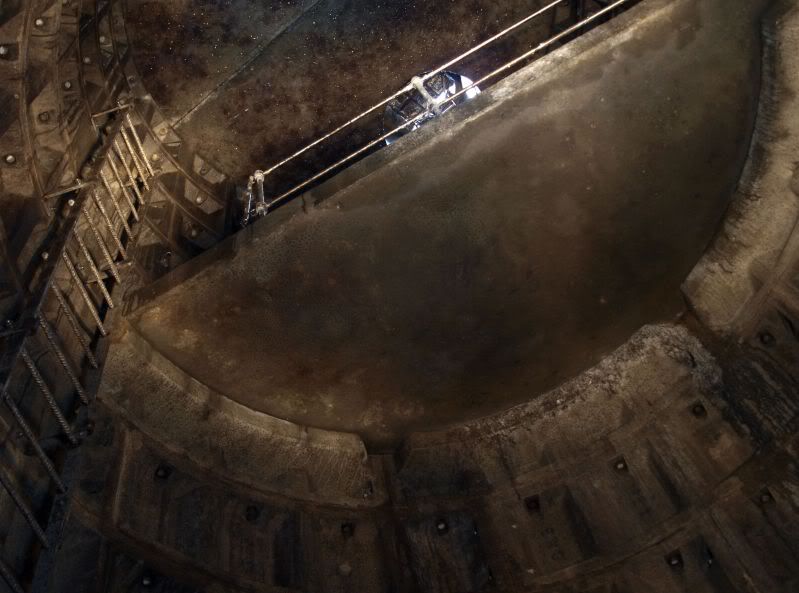 Looking Down From Concrete Stage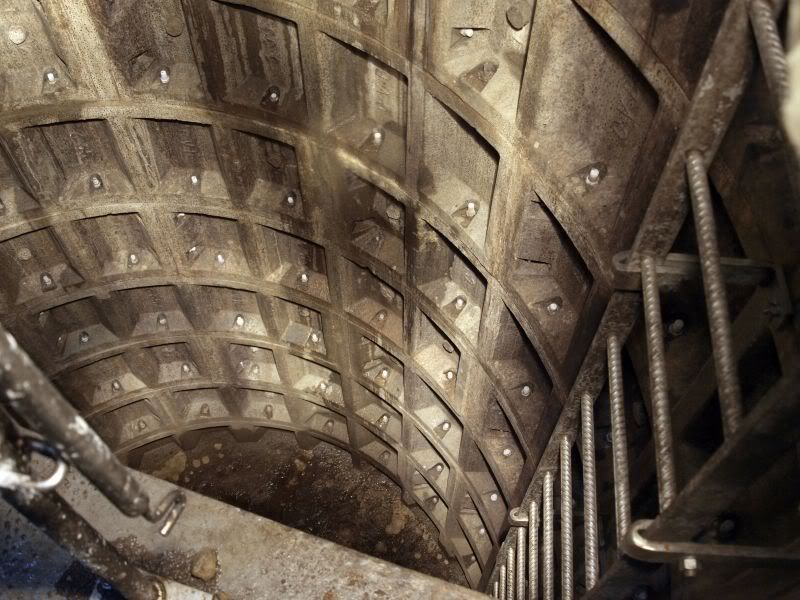 Manhole
Skank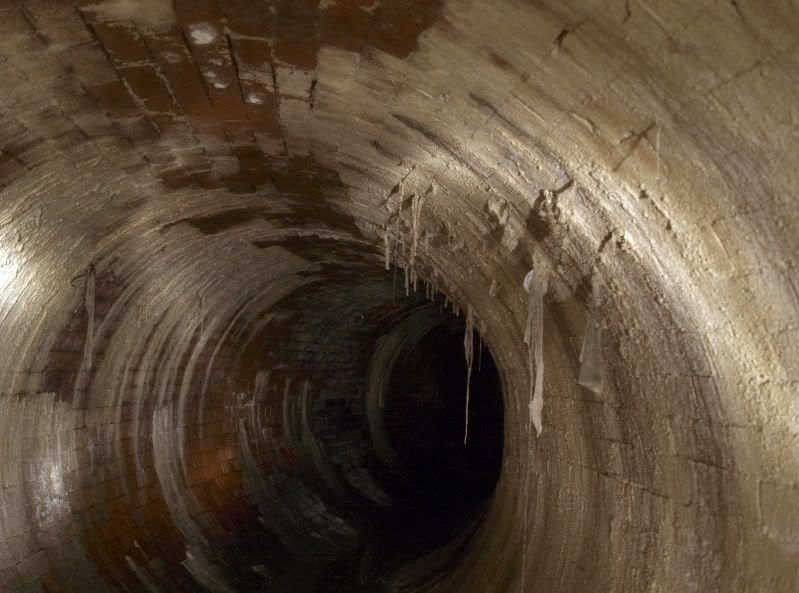 The Sewer 'Interceptor' Approaches, (Tripod Seriously Fubard Now)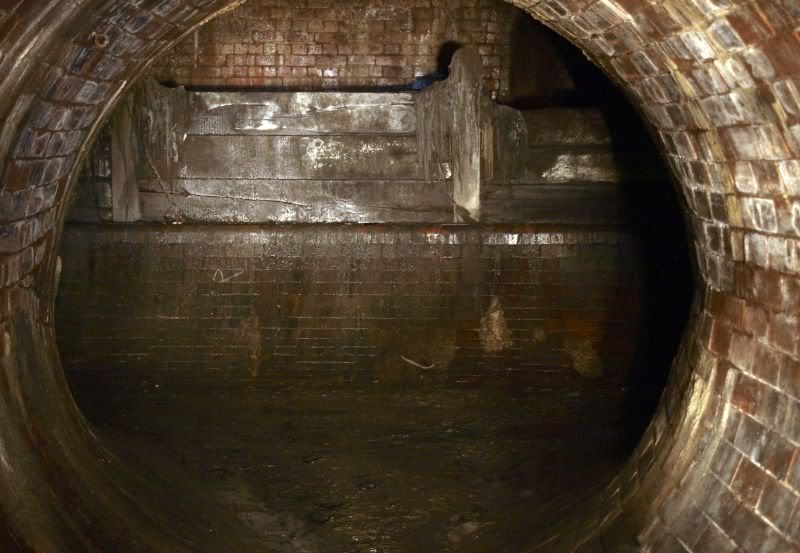 Archway To Overflow Chamber
Looking Across - Sewer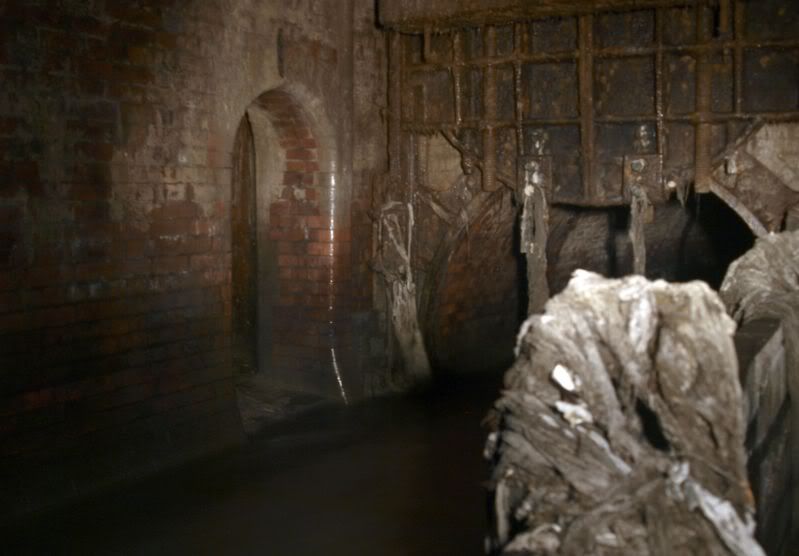 Access On The Left To Penstock Controls
Penstock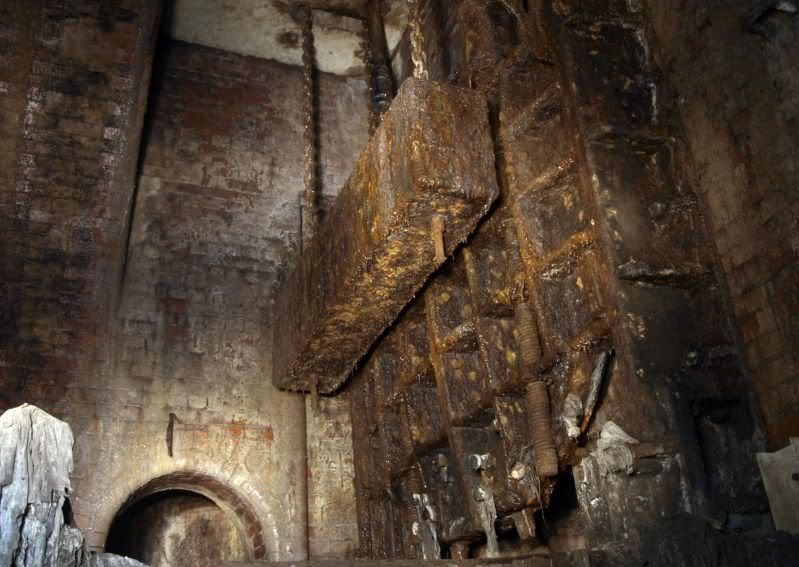 Sewer Oveflow Chamber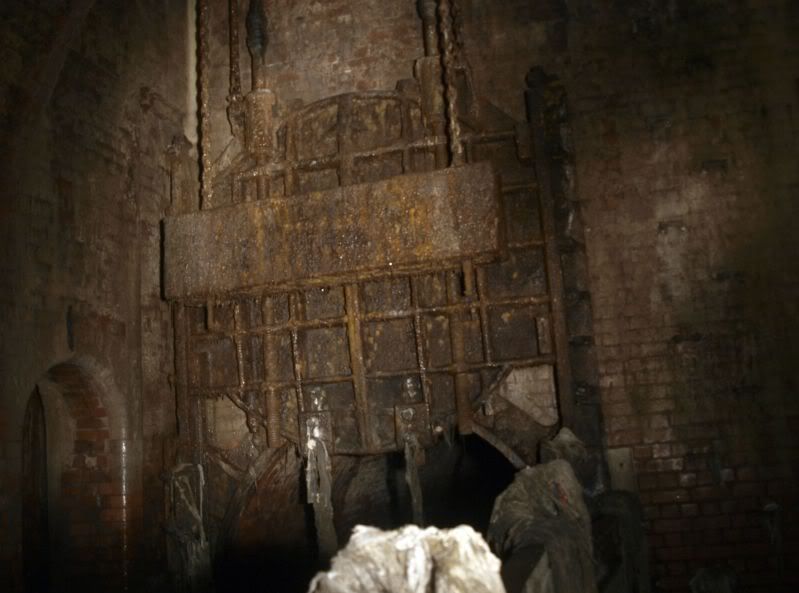 Looking Into The Overflow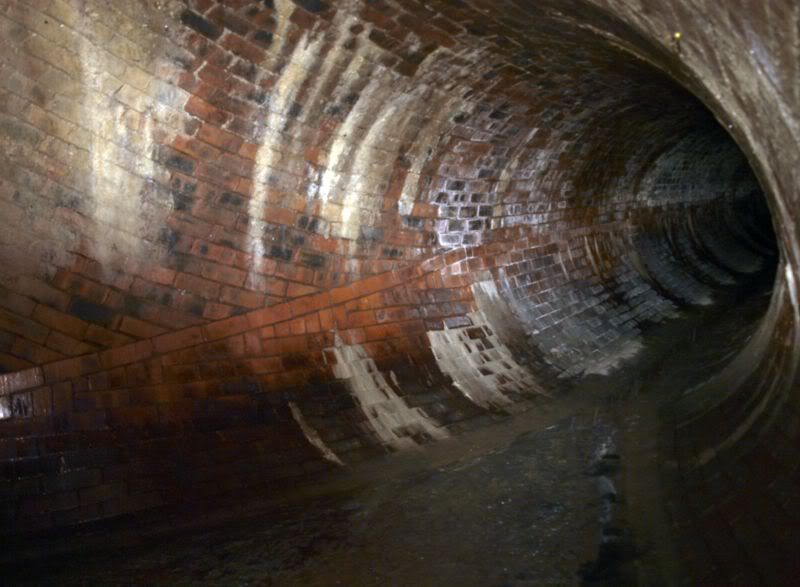 Backup The Overflow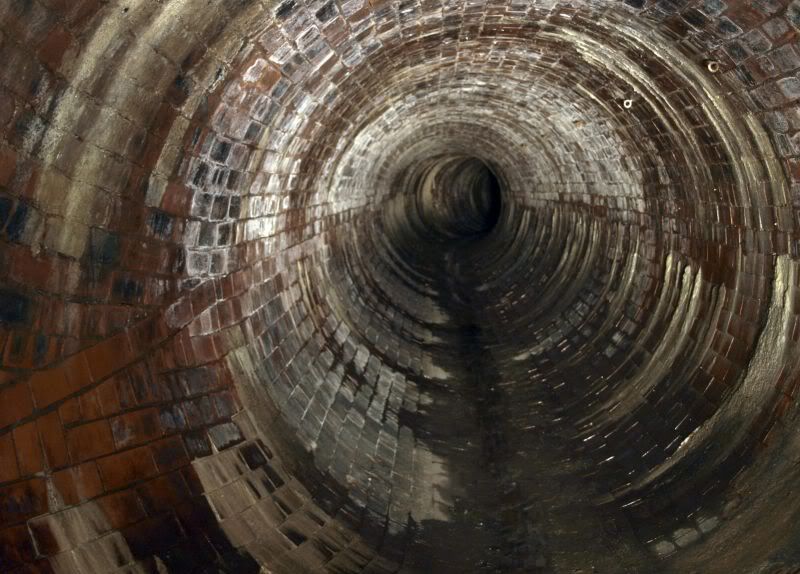 Way Out