After meticulously planning our assault on Peel tower we turned up armed up with fishing rod, throwing lines, ascending gear, in fact everything bar the kitchen sink
only to find it was one of the few days of the year they open the tower up & charge a pound to take in the veiw.
We duly paid our quid & climbed the stairs up the 128 foot tower, our plan was to wait for a gap in the sightseers then quickly rig up & hurl ourselves over.
After about 40 mins & getting colder by the minute it was obvious the gap wasn't coming so we had to be hard faced & just go for it.
Wow!! what a sweet abseil, it was that good we had to sneak back up for another go . We decided to go for the hat-trick but got rumbled by the tower keeper who wasn't very pleased , so we called it a day & de-rigged while he went off to phone the abseiling police.
Not many pics but theres some vids here
http://www.youtube.com/user/Boboil5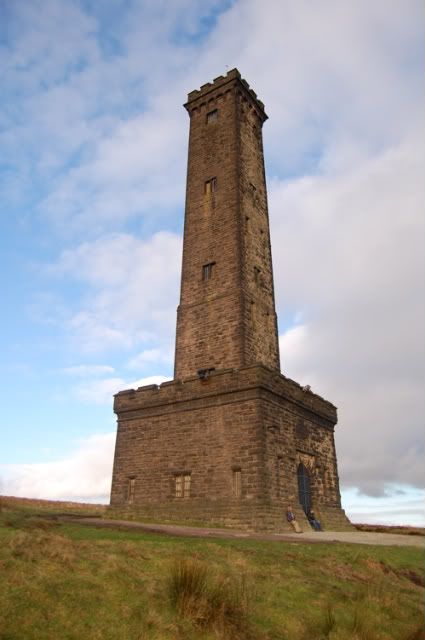 The face of fear