After a little help from an aged map courtesy of Manx, I have now identified this mooch properly.
Alas there was no 300ft shaft at the end filled with crystal clear water, no remnants of long gone generators or other equipment. I was a mere 100 yards away from such treasures!!
But a decent mooch anyway. At roughly 250 yards long and With very little info available on the net about the Level, named on the map as Birches, I can only conclude that this was a speculative level, similar to those found in the area around Alderly edge's huge workings. Perhaps Worked in the hope of finding a vein of the ever popular Blue stuff? who knows?
Though I found little if any evidence of which mineral might of been mined from here, I at least left with reasonably dry feet, no ill effects from the air inside, and a few good pics, some showing the interesting "folding"(?) of the local geology.
If anyone can tell me more about Birches Level, I'd love to hear from you.
Approaching the first signs of past attempts at sealing off the level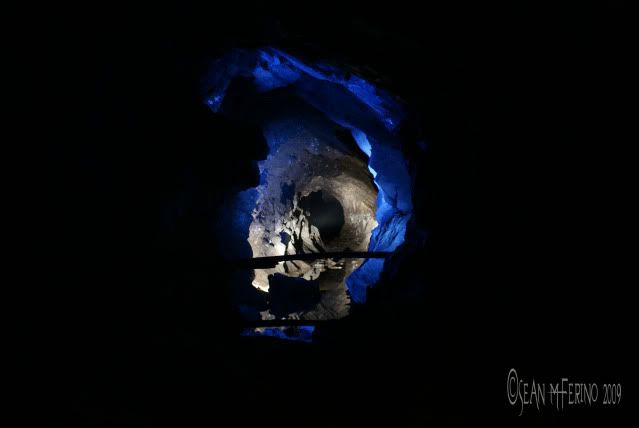 I'm guessing old track was once used, but only when trying to prevent access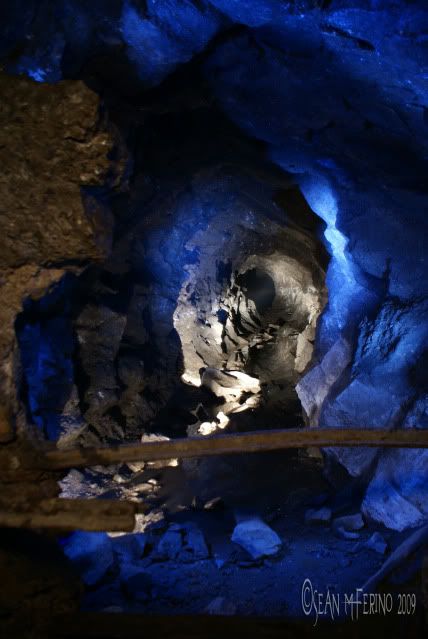 as i neared the end, another stone "doorway"??
looking back from the second "doorway" towards the entrance.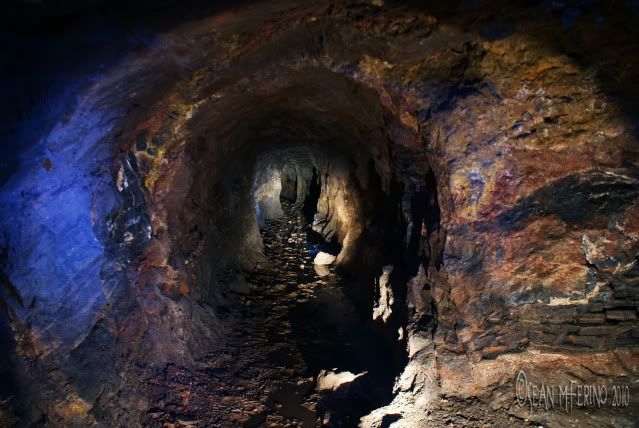 the bitter end!!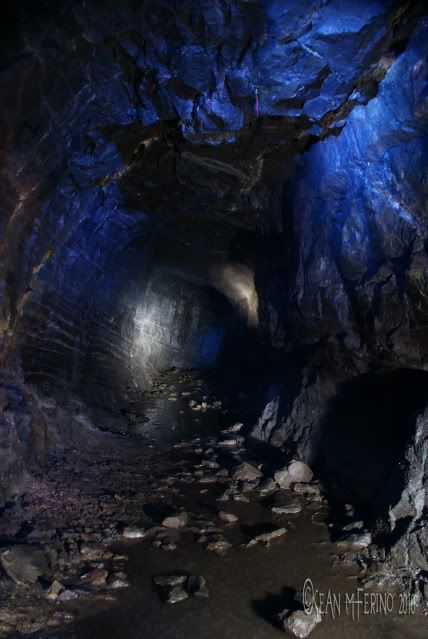 in plain light for you geology fans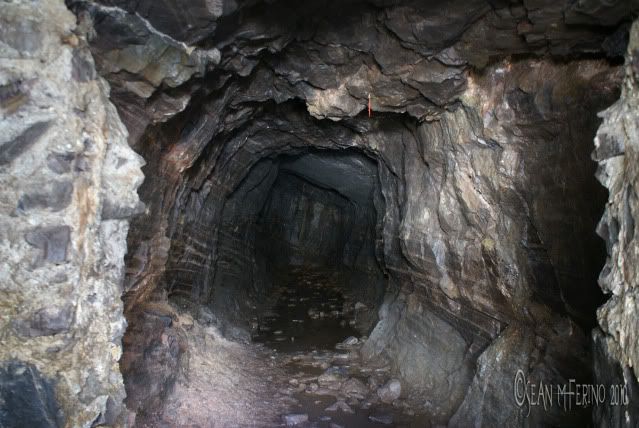 and the obligatory backlit self portrait shot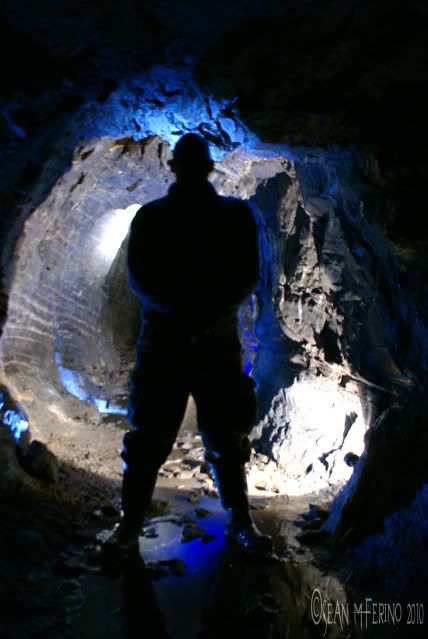 Thanks for looking.