After finishing work I decided was going to do one of the cranes on the new 'Media City' site later that night so I had a quick scout round. I went back at around 11.30 (hurray it was dark!) and gained access without any problems.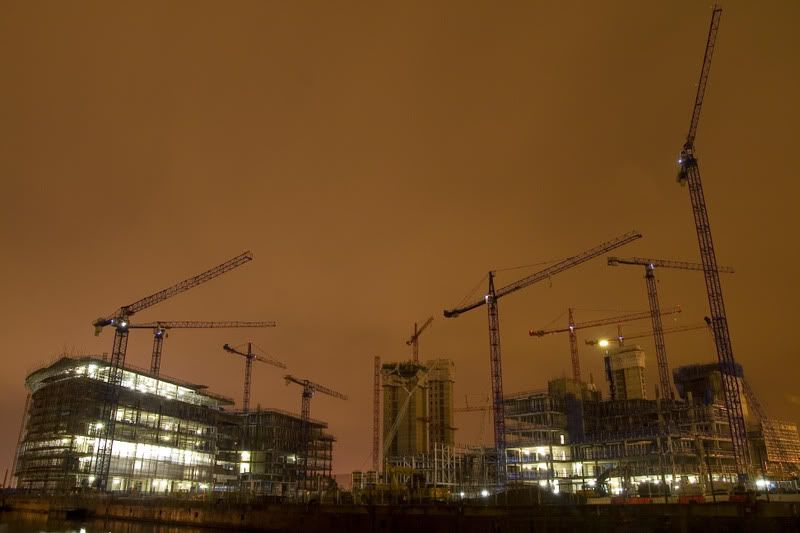 The site is massive, multiple frameworks for buildiings, 4 or 5 huge concrete towers, all sort of machinery and cranes onsite. Was very aware that security were onsite, in fact there was a portacabin with the light on and door open that I had to sneak past first. Also it started raining as I got there, so the shots looking up the the cranes and buildings were a no-go. I managed to get a few shots around the site but most is heavily lit so wanted to avoid.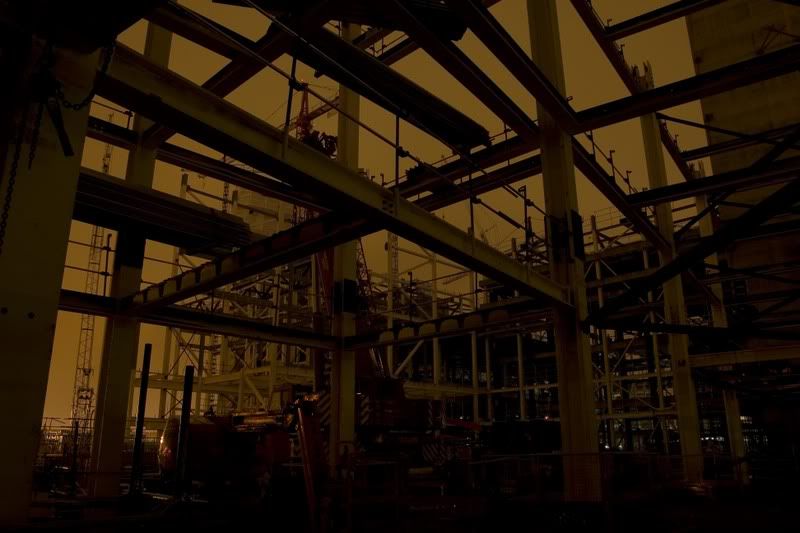 My idea was, start with the biggest f*ck-off crane you can find, try that, if not possible to access move on to the next. Anyway I didn't need to, I found the biggest tower crane I'd ever seen! After spending around half an hour scouting the area, checking for security and finding how I would get over the big fences into the crane base I went for it. As I started climbing (in the wind and rain) I was aware of how light it was, maybe my eyes had adjusted but I thought that if anyone looked in my direction they would clock me scrambling up. The climb was looooong, very hard work! Even half way up though the view was spectacular!
Anyway after reaching the top I spent at least 10 mintues just staring, motionless, out at one of the most beatiful sites I have ever seen. Unfortunately due to the wind I struggled to get really sharp images and had to crank the ISO up to 1600 for most shots. Either way I don't think they're too bad.
Arial view of my first explore, the Sansend and Calemax!
View looking out from the back: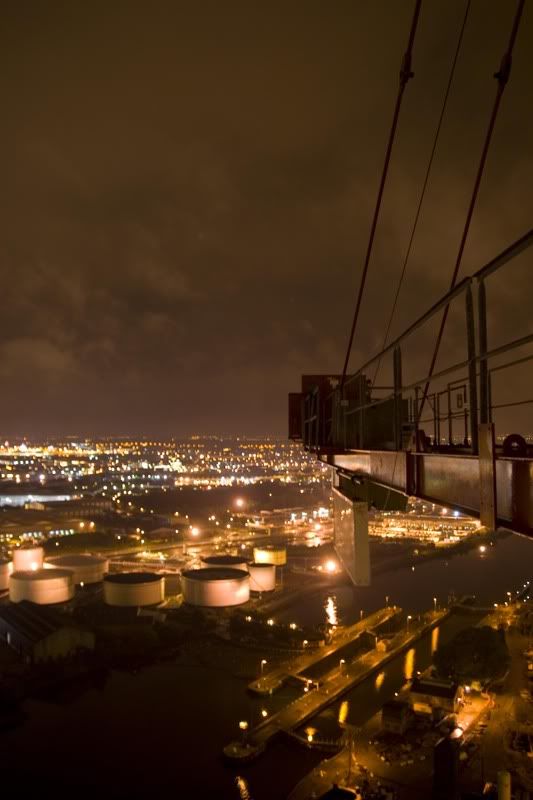 View of Lowry Art gallery, shopping centre and Quays front.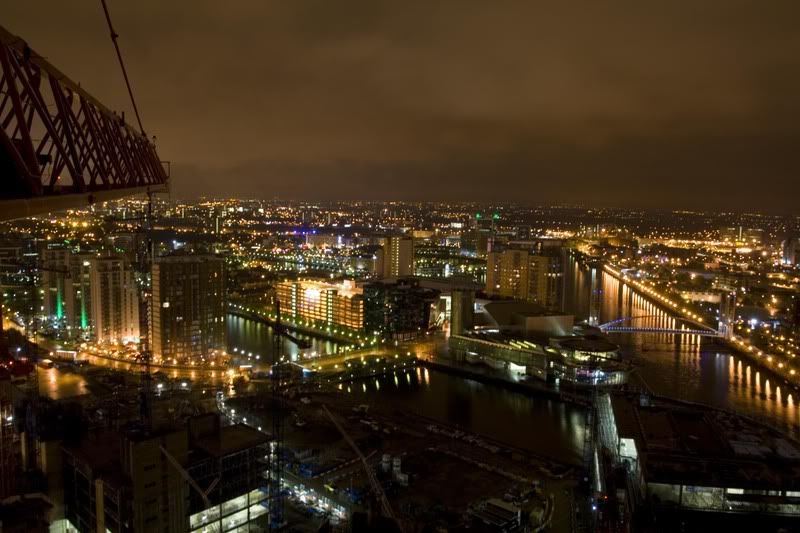 Centenary Bridge:
Good job I have a head for heights: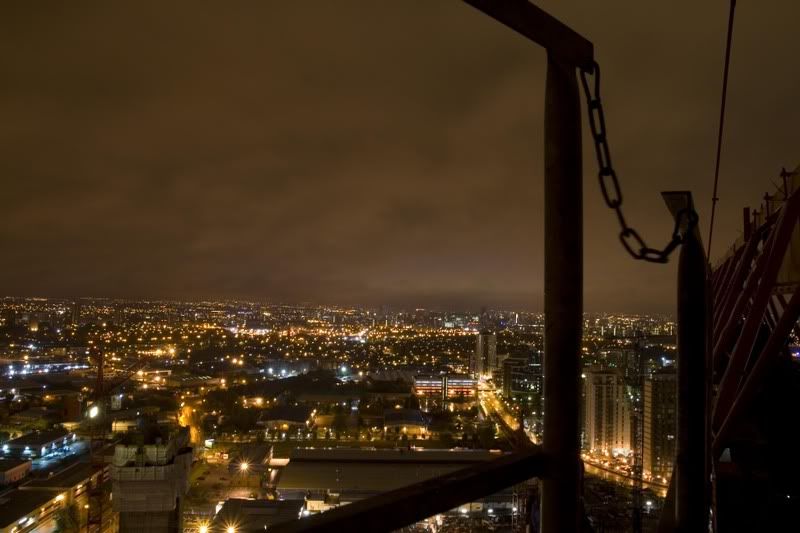 I had been up for over an hour before I clocked the hatch to the cabin, and upon getting in I was blown away by the view (again). Being suspended in a glass box high above manchester really is something your should experience. Getting a bit steamed up in there though! I sat for hours in that chair:
It hit around 4.30 so decided to make a move; getting down was the worst bit. It was getting lighter so I was paranoid about getting busted, there was a car parked inside the gate with its lights on so god only knows how I didn't. Made my way out covered in mud and cement dusk, wet, shivering but with a sense of genuine acheivment.
'Morning after', so to speak:
This is the crane I scaled in all it's glory!