I was invited to the uneviling yesterday of a plaque at the old Gibfield Colliery baths, Coal Pit Lane, Atherton. This link may or may not work;
http://www.multimap.com/maps/?qs=Ath...4:19|Atherton|
Through the initiative of Clement Fletcher who visited collieries on the continent to see examples of best practice a trial miners baths was set up at Victoria Pit Howe Bridge in August 1913. By November 130 of the 155 men at the pit were using it. Probably due to the anticipated success of the Howe Bridge baths the baths at Gibfield were at the same time being built and opened by September 15th of the same year.
The installation (although termed a trial in records) at Howe Bridge could be called the first miners pit head baths in Britain. The building used was the old winding engine house whereas the building at Gibfield is regarded as the first being a purpose designed set up.
The installation of these baths at the expense of Fletcher Burrows & Co drew wide acclaim from the Womenís Labour League to the Miners Federation of Great Britain, and not least from the menís wives who could now hang the tin bath up. Baths at Chanters Colliery, Atherton followed in 1914. Most but not all men used the baths, some preferring the privacy of the tin bath at home. I remember some men in the 1980's going home 'in the black' to shower at home, to be called all sorts by the rest of us.
Present at the opening was Jim Fletcher (born 1912), son of Clement Fletcher of Fletcher Burrows & Co Ltd who instigated the baths building back in 1913. Jim Fletcher managed Howe Bridge Colliery in the 1940's, his family had been involved in mining in Atherton, Denton and Bolton from the 17th century.
The plaque uses the phrase Fletcher Burrows Coal Company which never existed, always the case when people don't take the trouble to get their facts right. Chalk marks still in place around it!
The baths after building in 1913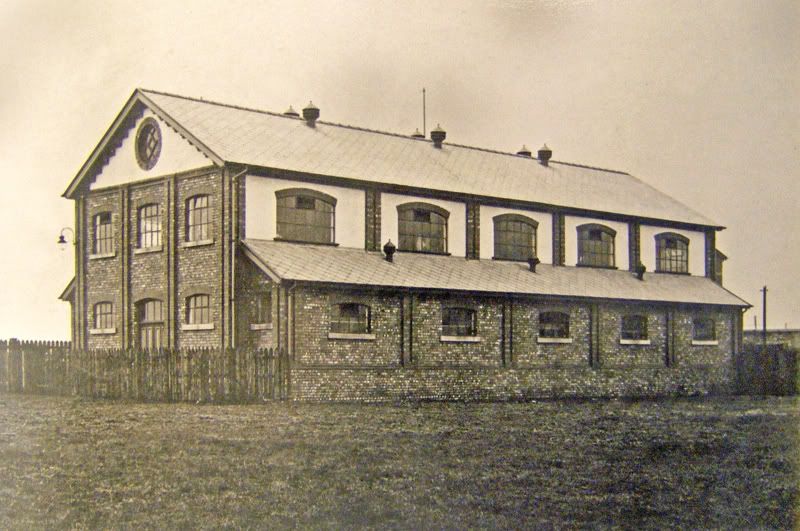 The baths today, the main alteration being the high side entry. An MOT business uses the building now.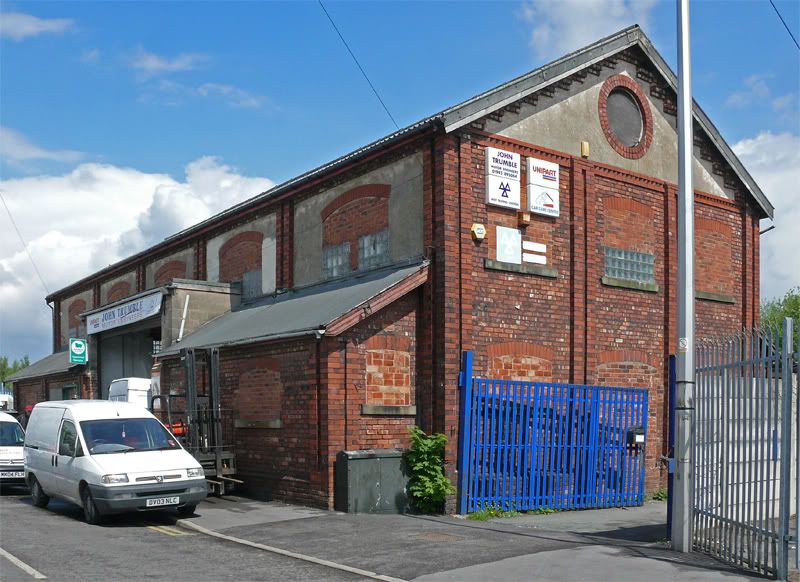 Assembled VIPs, local government robots and some local people with mining ancestry who had a right to be there
The original Fletcher Burrows & Co Ltd date stone and the new plaque
Jim Fletcher aged 97, the last member of the ancient Fletcher mining dynasty to have a career in coal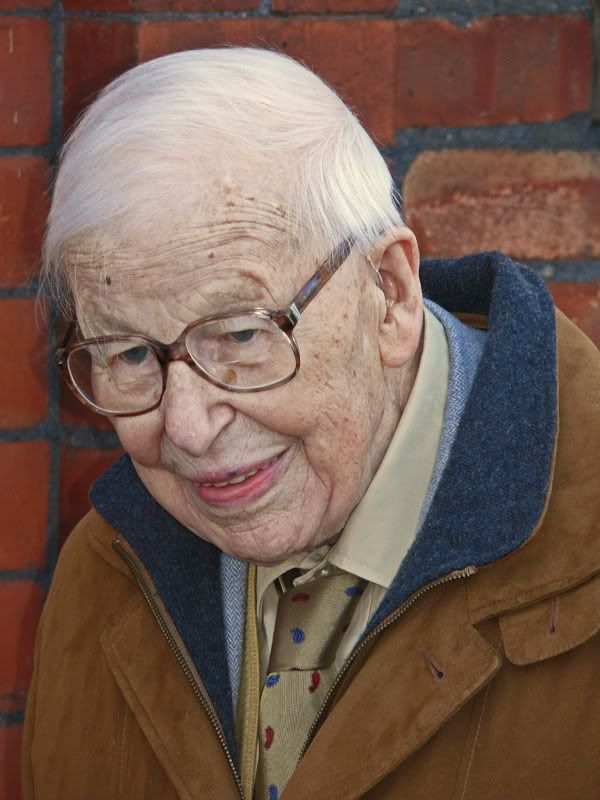 The baths after opening in late 1913, the rope clothes hangers can be seen in the roof space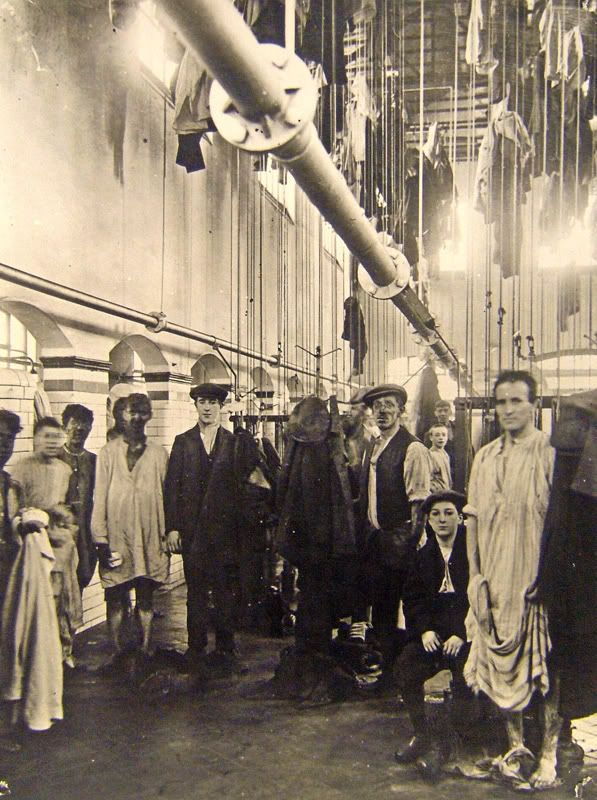 Hanger pulleys still in place today