I was over in Rochdale the other night and at the moment seem to be drawn towards chimneys, to see if there is anything beneath them worth investigation. This one looked fruitful and I remember having searched 'rochdale' in the past on NWEX and nothing really showing. Imagine my excitement as I scoped it and realised access was a goer and as far as I could work out it hadn't been done by any of my esteemed peers. I didn't have a camera, so figured I'd come back the morning after.
On my return I worked out the name of the mill from the rather obvious signage on the main road (I hadn't been to the front the previous evening) Dexine. The site was a rubber works until recently, but definitely had another purpose before that, but which particular component of the cotton industry took place here I have so far been unable to ascertain.
My bubble was well and truly burst when I arrived home and googled 'dexine' …surprise, surprise, Messers. Havoc and Bungle got there
first.
I have to say though, despite the damage, I quite enjoyed inspecting the remnants of the original mill buildings, brick vaults, stone flags, chimney and cast iron columns were all of value and the quality of light in these buildings is always good.
Signage
Main mill
Ground floor, check the vaults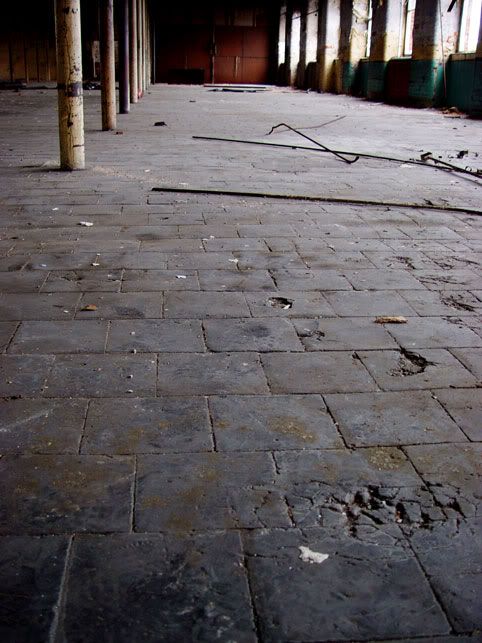 Stone floor at first
I guess the boilers were here once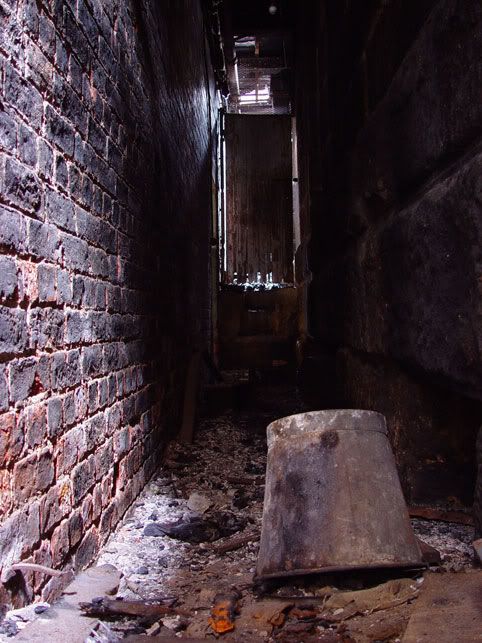 The space between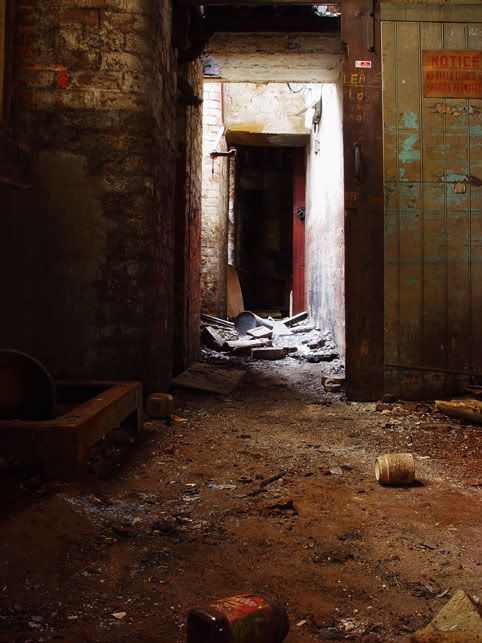 Corridor
View back to original mill
Ruined shed with all machines removed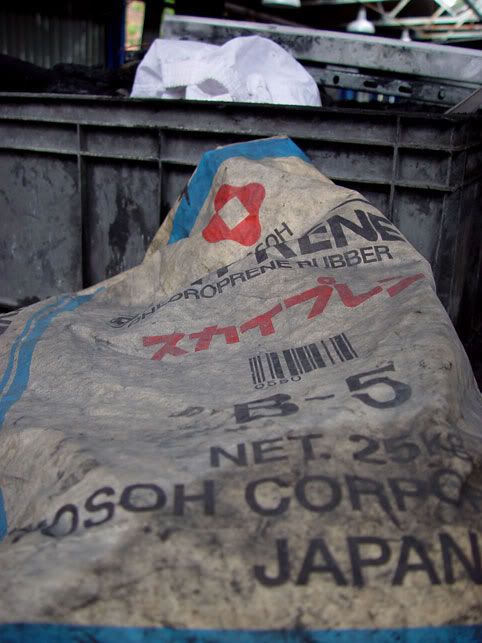 Bag o' stuff
Pool o' stuff…didn't fancy a dip.
Georgian gatehouse containing offices
1930s walnut paneling in Georgian building + good fungal spores in the wallpaper!
Had to get it in. 1970s wallpaper. mmmmmm
peace
NMB