Tameside General Hospital (Stamford Building) - February 2011

Visited with NickUK
This appeared on the radar when Nick mentioned it was up for demolition and indeed it is. The site is fairly secure and even on God's day off was swarming with asbestos contractors...
Access was ridiculous but we reaped the rewards after walking corridors we stumbled into several operating theatres, recovery rooms and surgeon prep desks etc...
"Tameside Hospital has been around in one form or another since its foundation in 1861 by founders Samuel Oldham and Henry Darnton. Oldham's stated intention in founding Ashton District Infirmary was to create an institution "for the relief and cure of sick and indigent persons resident, employed, or having been employed within 3½ miles of Ashton Town Hall." After its formation a separate workhouse was built nearby.

Upon the formation of the NHS in 1948, the old hospital joined with the buildings of the old workhouse to form the new Ashton-under-Lyne General Hospital, now dedicated to fulfilling the NHS's ideals of providing healthcare to all, regardless of ability to pay. The hospital changed its name to Tameside General Hospital in 1976, following the establishment of Tameside Metropolitan Borough Council in 1974 and over the following decades new buildings were built to provide better standards of care for local people."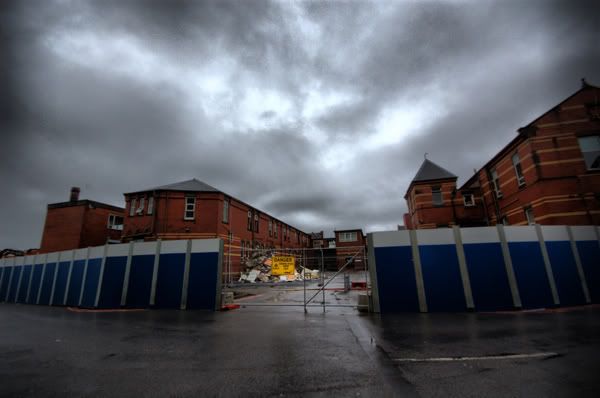 There wasn't a great deal to see, but as the building is about to be demolished we figured that it was only right to capture it's 100+ Year history in images before it is gone forever...
One minute we were in the darkness, the next we were plumed into light, generators sounded and workmen shouted...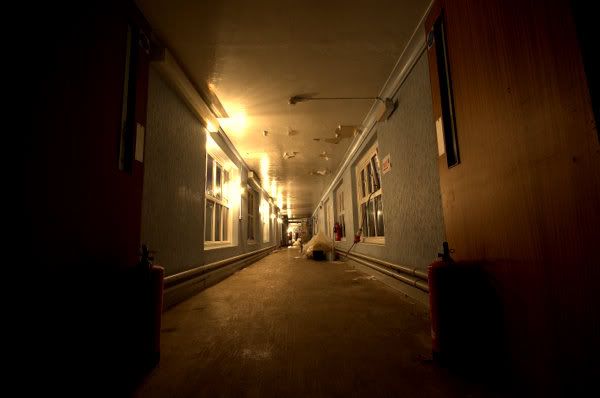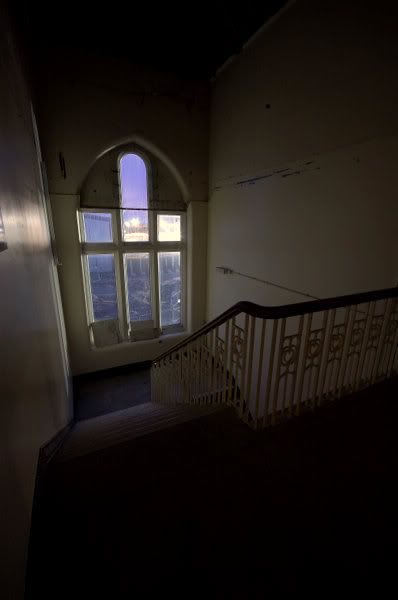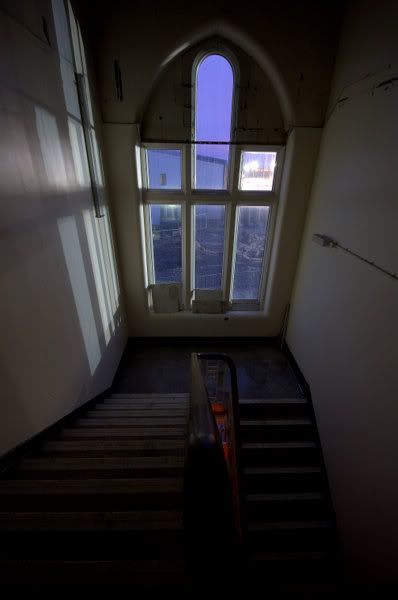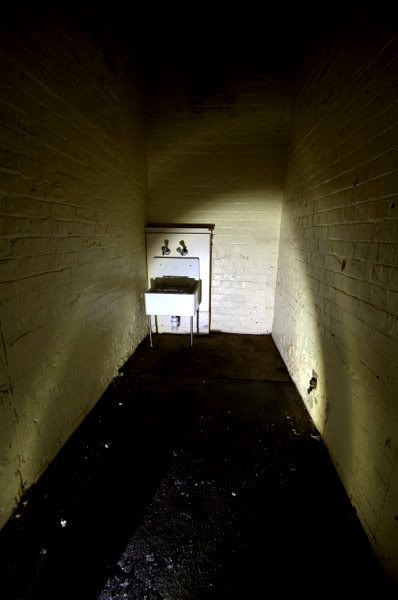 We then proceeded down a long corridor where we were met with a very 70's plastic trellis T-Junction...
Which led us to...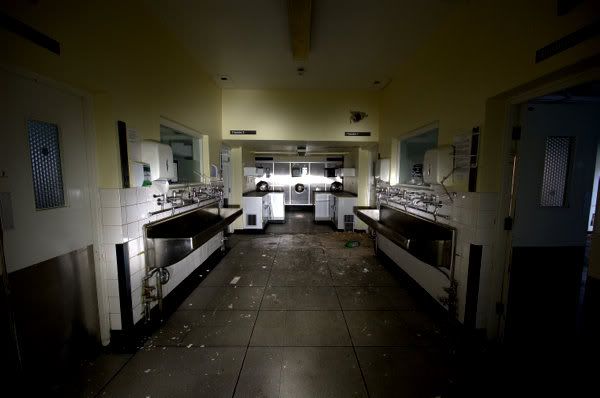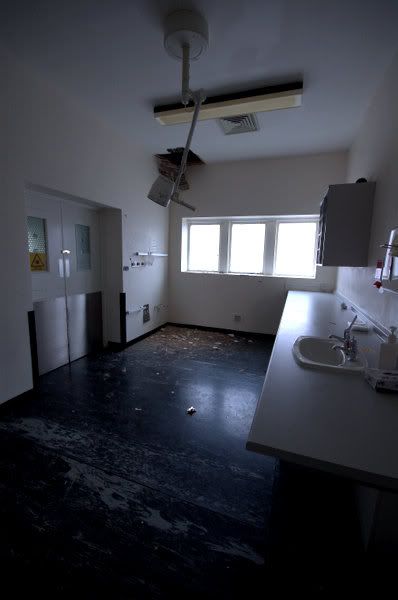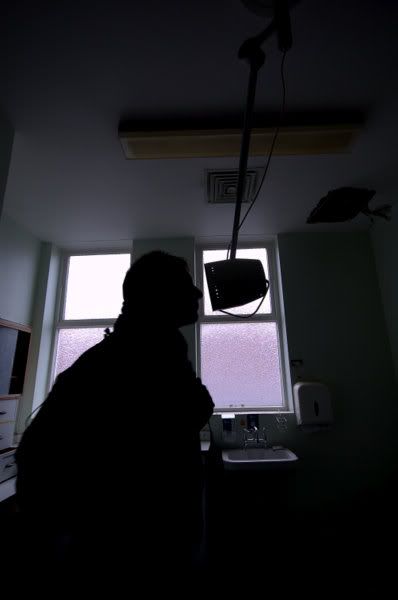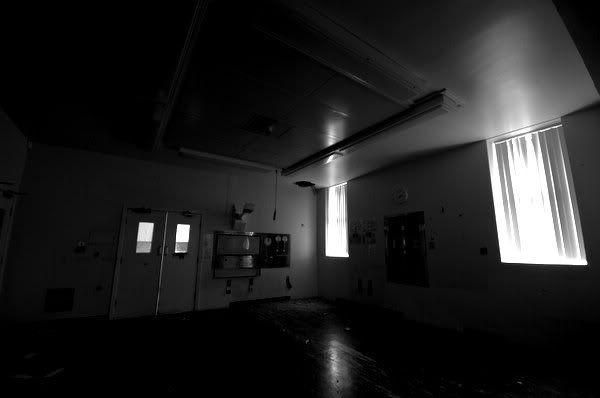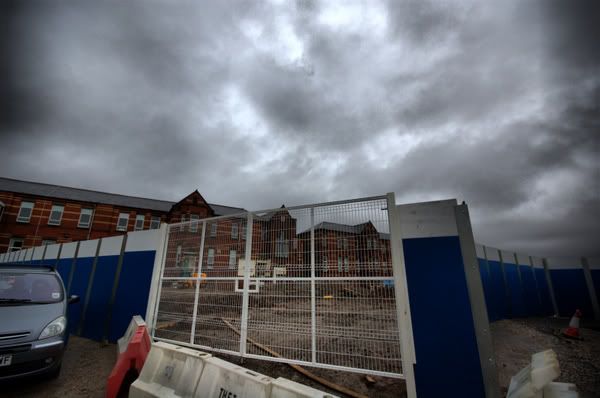 And ultimately the sad demised of a thousand stories, laughter and crying, blood and tears, brought into rubble by the arm of the developer...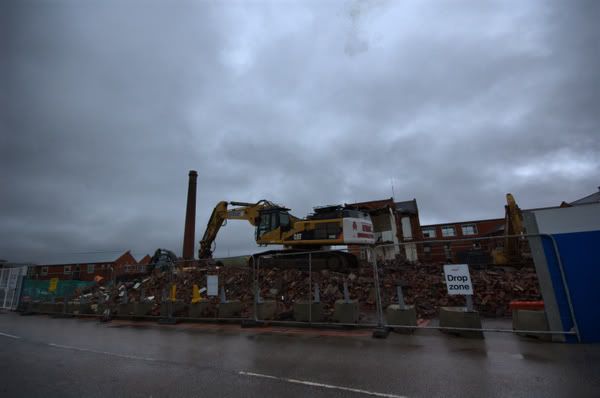 Cheers
:thumb