Visited by Sneak & The CopyCat
Still on the mad mission of a night we decided one more wouldnt hurt.
Copycat had had his eyes on this beauty since the scaffold first went up. Getting sketchy looks off security guards near sites always puts me off and I think the guard on this site with copycat was no different. Not tonight...
After a commando dive over a fence and a mad dash of hopeful invisibility, we were in.
Infront of us was a machine that would put fear into every brickophile, the almighty, BRICK CRUSHERRRR.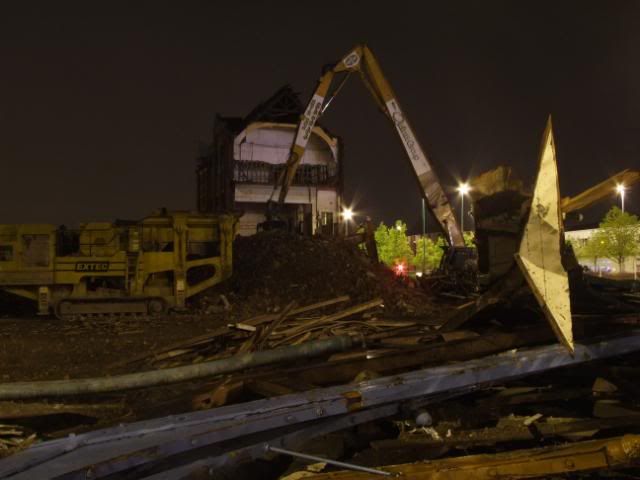 Security guard on site and happily sitting in his car no more than a few meters from us we ninja'd on.
Up to the first section of scaffold we went, via the building being half demolished. We hopped out the window and 'there she blows!, one huge climb to the top.
So off we went, ducking an diving, climbing and squeezing, we worked our way up, must have been a good 10 or so floors off scaff.
And if your wondering, why didnt you use the scaffold ladders? Oh, well, they were DIRECTLY infront of the security guards car, all the way up, with a light bang on them. Not an option
Brilliant views from the top, nice seeing virgin cities at night, one I'd yet to have seen, but now, I think I want to see more....
Peace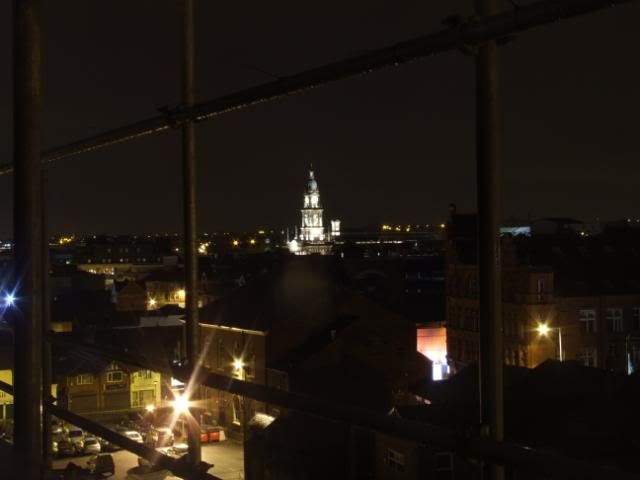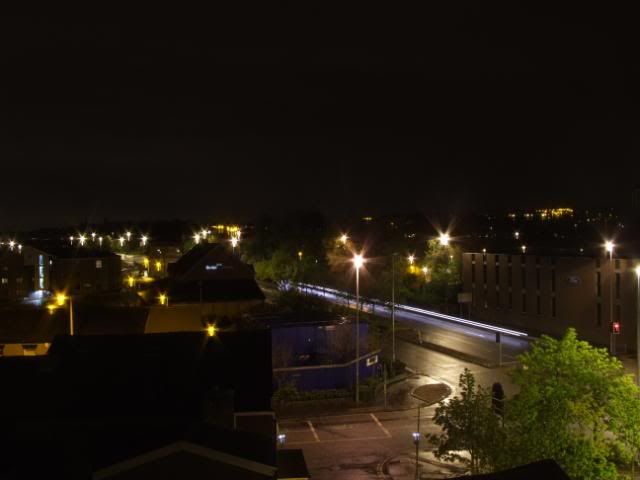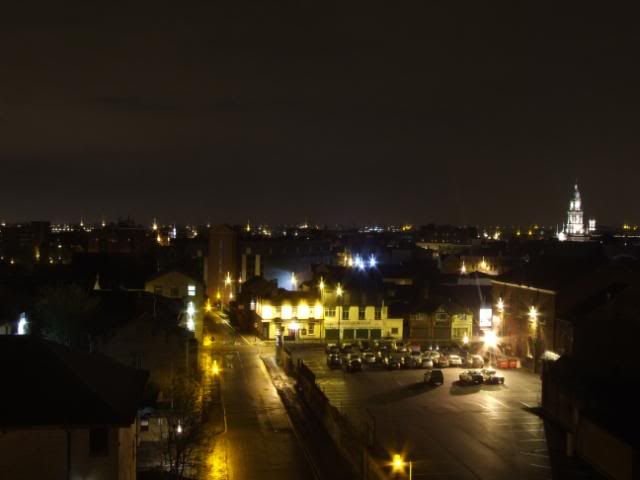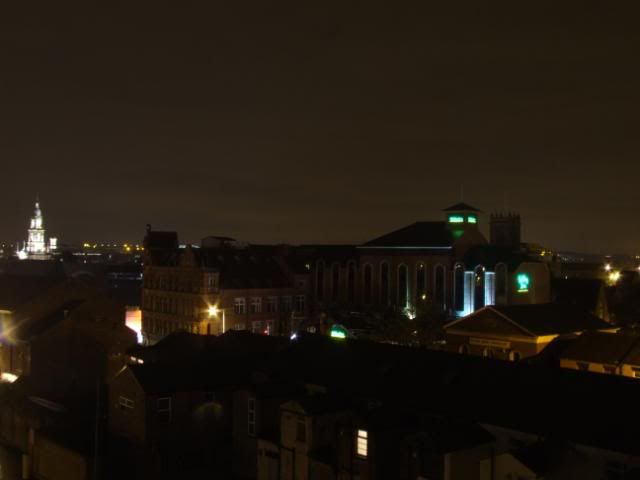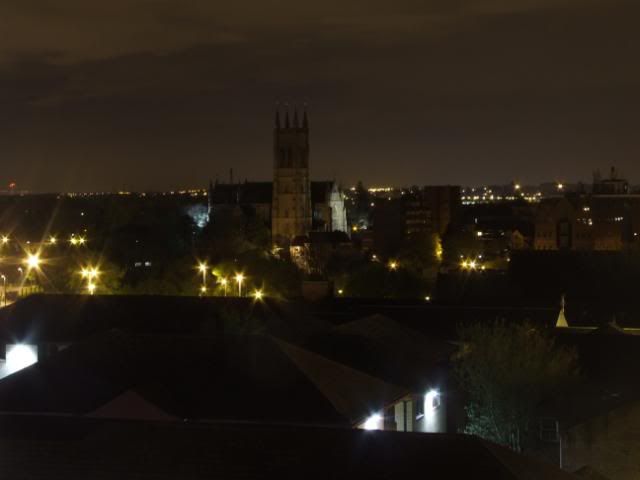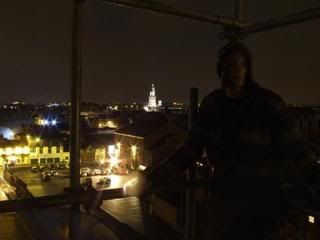 Lookin down, yeah thats the top of a lamp post you can see.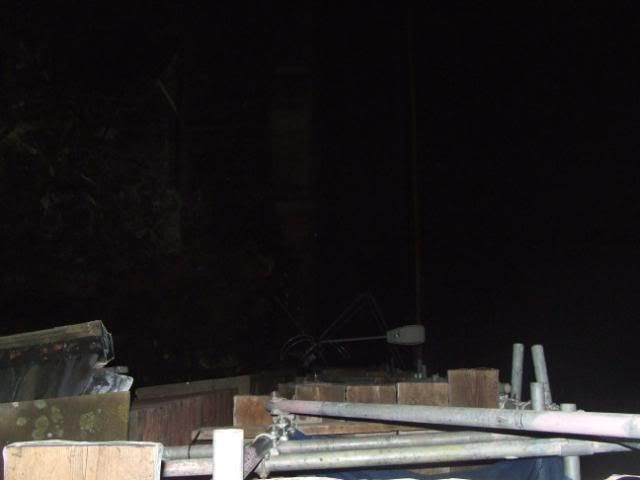 After a quick thought about possibly running into our friend the security guard not doing his job very well, we decided upon a easier, faster, and just more fun exit...
Brrap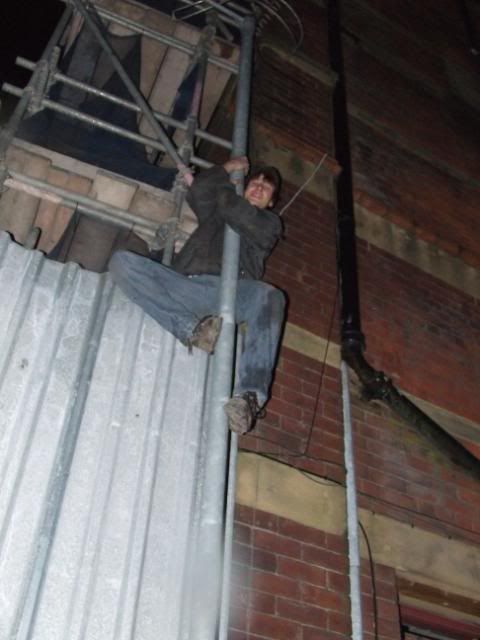 ..And the night t'was over.
The end.