dove past this place loads of times and followed the rows over the site in the local paper, history taken from the net.
Church History
It was founded in 1765. It has a prior history before Chapel records start. The Chapel is considered to have been first founded in 1672 within the house of Thomas Willoughby. The Chapel was not created by Act of Licence it was a licence granted to an existing Chapel. The Chapels of Horwich and Rivington were the first in Lancashire to granted Royal Favour, the Freedom to worship as non conformists. Hampson in his history of Horwich, 1893 says 'Rivington and Horwich were rent in twain".
By 1774 says Hampson the four men had founded a new building for Lee Chapel. The Rev. Leonard Redmayne, who's grave is to be smahed in 2007, was one of the first ministers to serve the Lee Chapel. He begam his ministry in 1777, he ended his ministry in 1822 and died age 82 in 1829. During these years within the names you will find the Pilkingtons of Rivington at Lee Chapel. By June 1787 a well organised sunday School with over 100 children attending was launched, this provided education to all families. Lee Chapel had become the not just a Chapel but the center of community life.
enough of the history as there is loads out there if your interested.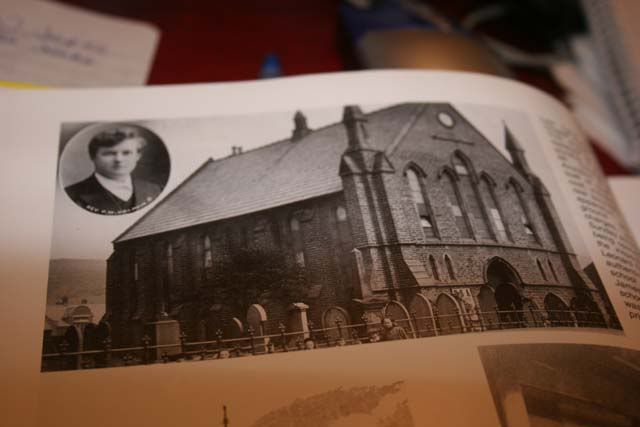 1900 pic from md smith book more about howich note the grave stones
2009 pic from the ground
inside
looking thru to lee lane
winter hill

winter hill 2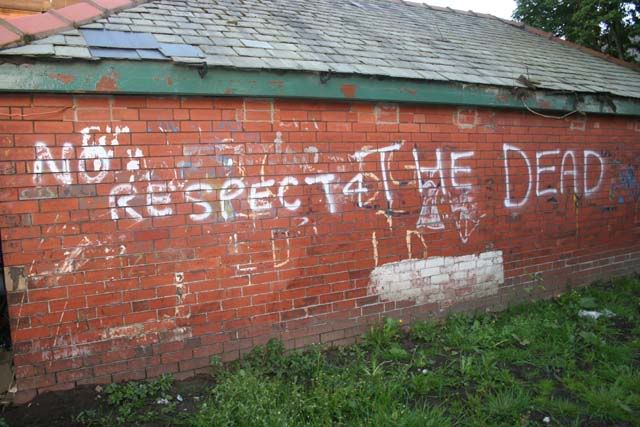 Nice unplanned climb after work with great views up rivington and winter hill.