The Latchford Railway Viaduct linked the Stockport to Warrington line over the Manchester Ship Canal! It is 250 feet long and weighs over 1200 tonnes!
It was first opened in July 1893 and closed to passengers in 1962 but carried freight right up to 1985.
The original lines are still there, as are some of the short sections that linked it to the main network. They are severed by a few metres in order to allow high fences to segregate it from the public Ė or people like us!
Unlike the Cadishead bridge Ė I managed to get onto this one but was a bit freaked by the thin sheets of rusting metal that you had to walk on. Of course I clocked this when I was halfway across but gingerly made my way back.
Another great feat of Victorian engineering that wasnít closed due to wear and tear after nearly a century of use, but merely made redundant by modern track routes.
Apologies for the quality, but it was very dull and night was beginning to fall.
The bridge in all itís glory.
The Barrier! I didnít get to the other end due to lack of light.
A corroded sign.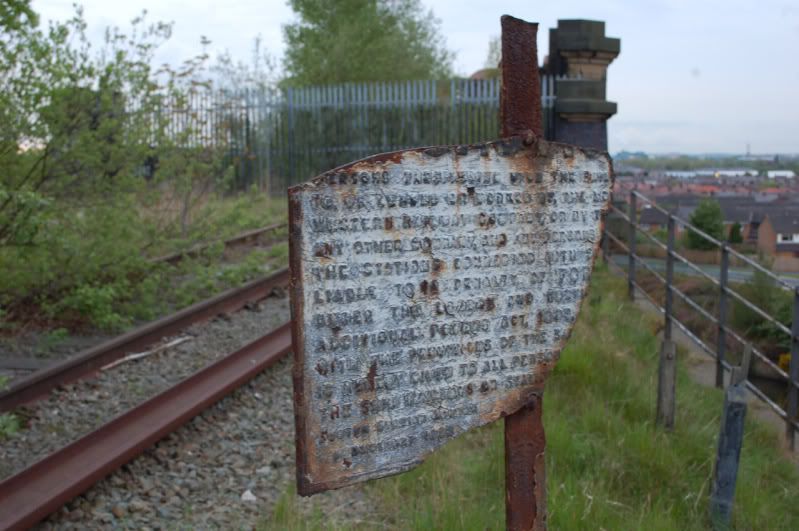 End of the line!
Looking down through a hole in the deck. Long way down!
Me!