Wiki
http://en.wikipedia.org/wiki/Ancoats_Hospital
Having driven to Ashton to try and see the Fire Station I had noticed months ago, only to find it flattened and then be thwarted by a dog walker upon having just spotted entry to a mill nearby, I was decidedly put out and resigned to an afternoon of fails. I headed to the City Stadium to photograph the "S of the Stump" (formerly known as the B of the Bang) and then to New Islington to check out the dMFK housing at Guest Street and Chips by Will Alsop. I tend to shoot new buildings on film, which was just as well, as my digital compact decided to stick on full zoom and lost the capacity to auto focus. It really wasn't going well.
I had no intention of hitting the hospital and even when I got there the prospect was not in my mind, when it finally dropped that Mendo had posted the lead this week, I looked around and the security cabin was in full view. Anyway, a little mooch and a 'f**k it' later, I was in. Working with the camera in its just about manageable condition was challenging, so only a few flicks.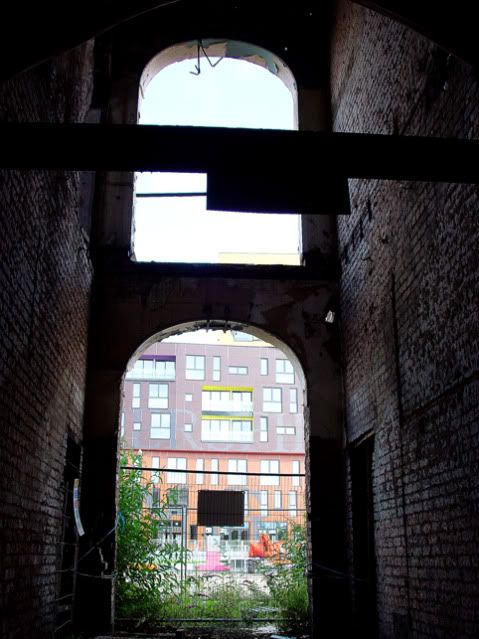 View from central hall back to Alsop's 'Chips' apartments.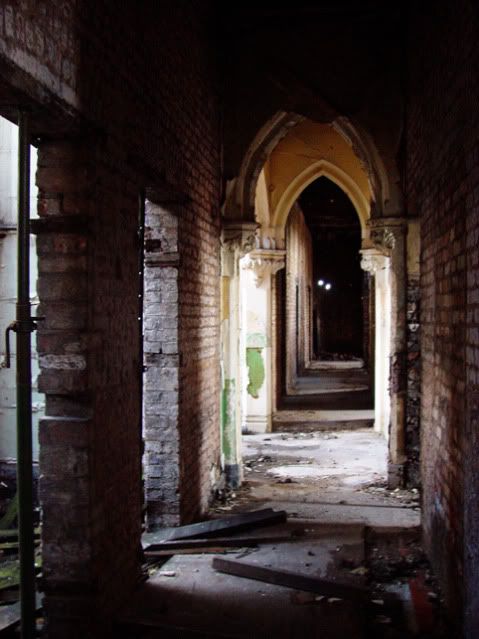 View along ground floor corridor.
First floor.
Stairs to second floor.
Second floor, roof collapse.
Second floor corridor.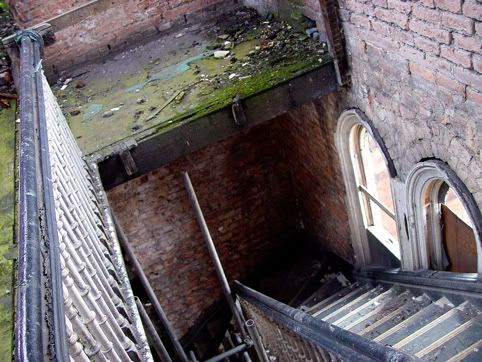 Back down.
Words.
By this time I figured my luck was in and thought I'd try Stubbs Mill. I managed to access the small shed, but not the main mill building.
Fail.
peace
NMB