'Big Butts' Rochdale, Visited by Ojay & Solo 1.
Another comedy moment as we eventually get out the other side to take some shots looking back in the outfall..
S.L "Is that building on the right the Police Station?" Ojay - "No I'm sure that's on the other side?".
Talk about comedy timing, 2 coppers leant over the bridge and clocked us in the middle of the weir cameras and tripods in hand. As they came back around to the station they asked "What you guy's doin' down there?" to which S.L. replied "Taking pictures of the Town Hall" LOL, "OK lads be carefull" then off they fooked into the darkness!
Anyway, a bit of History and such like:
First Discovered/Explored by Bungle in July 2008, who aptly named it 'Big Butts'.
The River Roch is culverted under the Town Centre through this interesting Labyrinth of Stone Steel & Concrete.
There are quite a few features down here, including Several bridges now formed into one massive culvert, various side ducts and overflows, a sewerage processor or as S.L called it 'The Velociraptor' "Watch your hands when we get in there", despite him climbing into it to take a number of photo's himself
From the Infall, the weir passes under the concrete structure as seen below, then splits into 2 and then 3 seperate stone tunnels as it passes through, which all looks quite old, eventually merging back into 2 as it joins at the outfall on the other side of town.
Concreted Section Near The Infall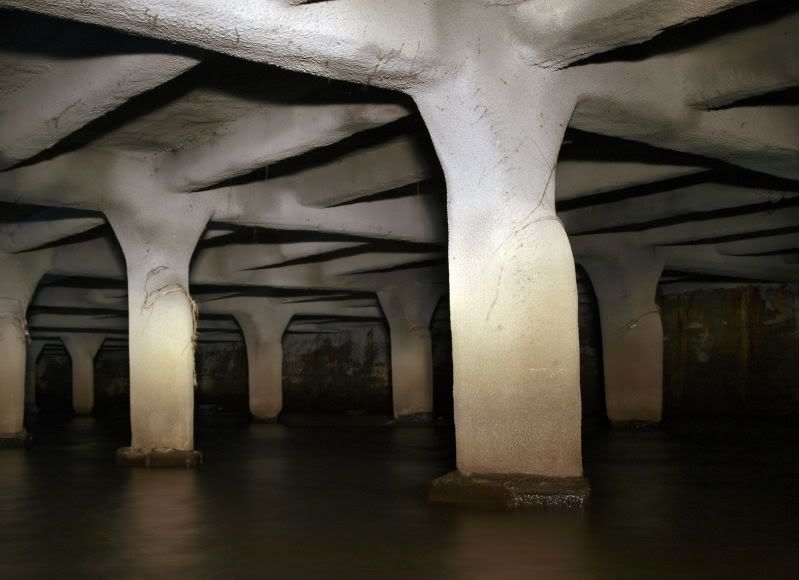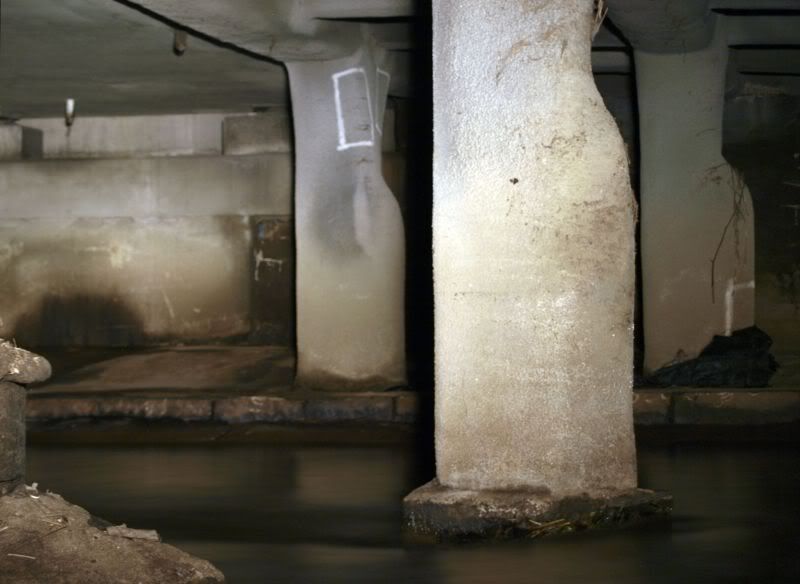 Looking Up The Weir, Out Of The Infall
The Falls, Just Before The Infall
Egg Shaped Tunnel That Led To The 'Processor'
Inside The 'Processor'
The 'Processor' or 'velociraptor' "Watch Your Hands.."
The Culvert Splits Into 2, Then 3 As It Passes Through
A Number Of Stone Arch Ways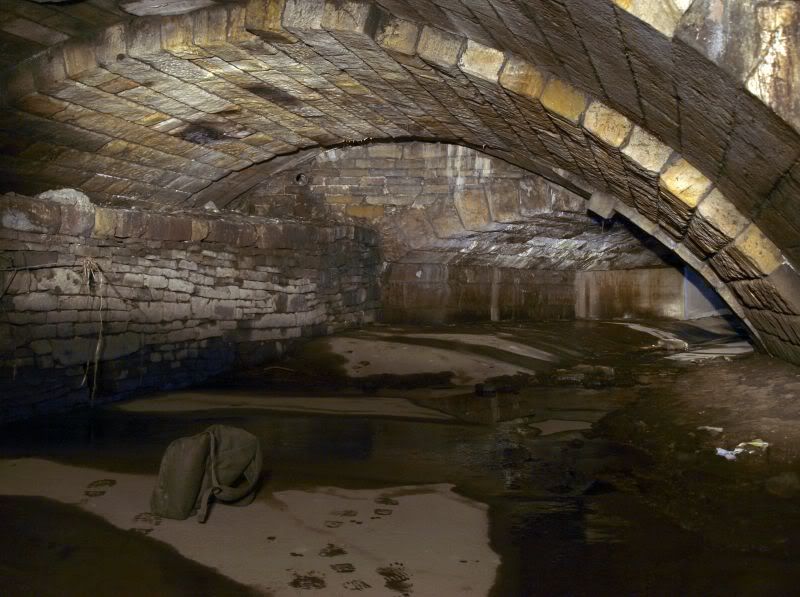 Eventually It Reverts Back To 2 In This Concrete Section, Before
The Outfall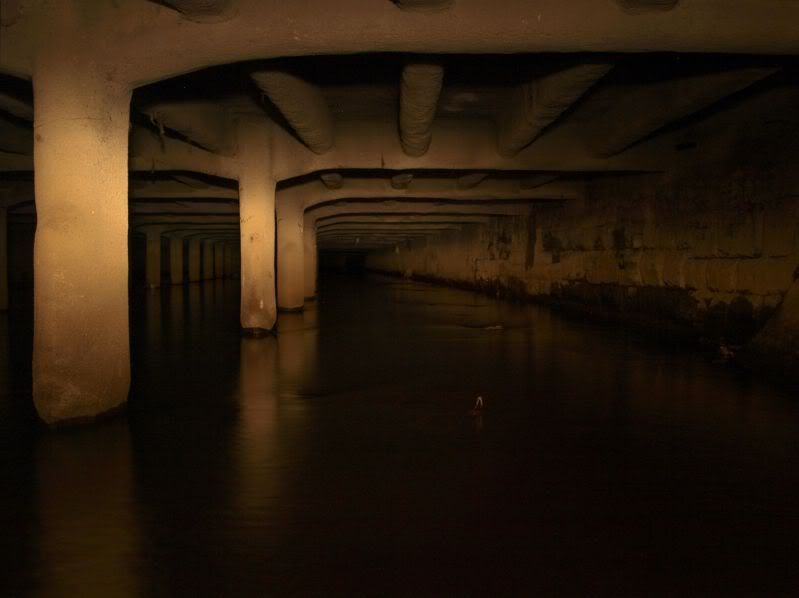 The Outfall Approaches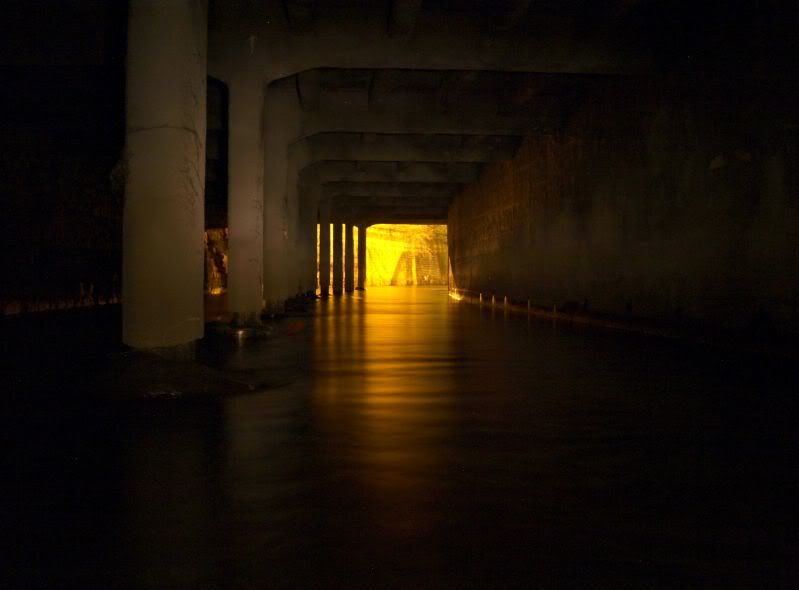 Twin Pipes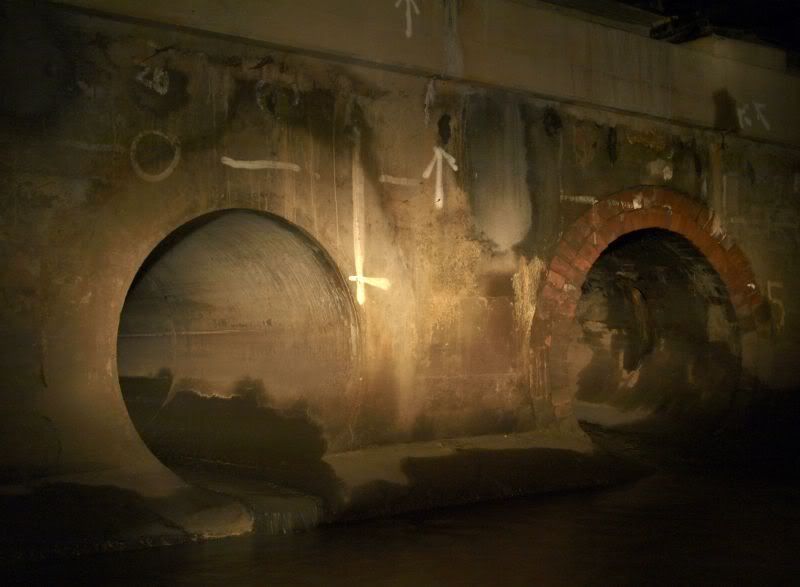 Inside, And Looking Up The Brick Pipe On The Right
Lonely Chair
More Debris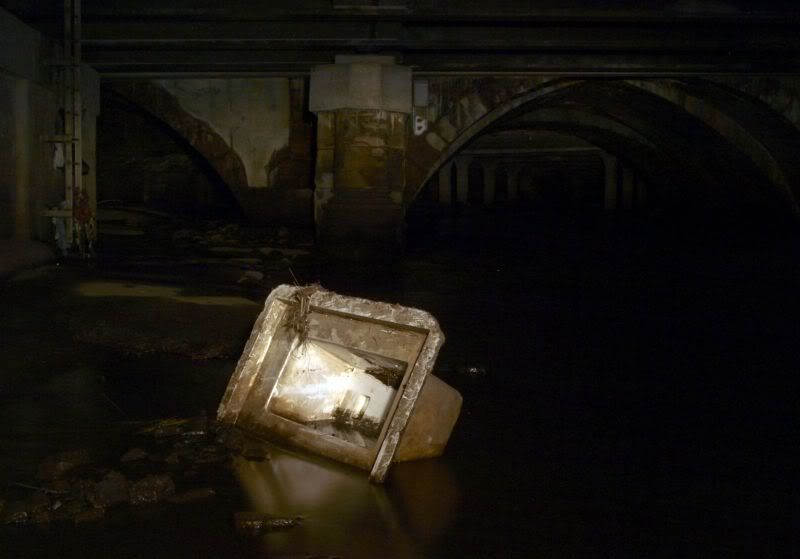 Overflow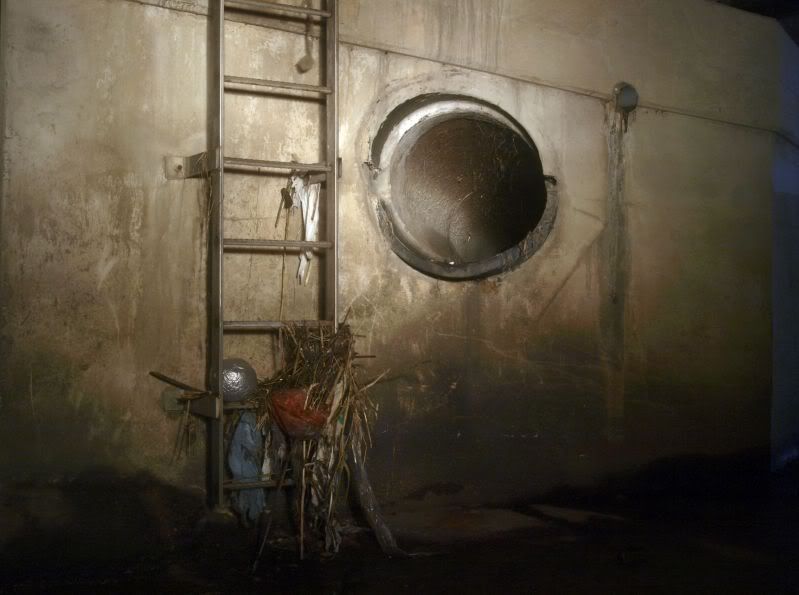 Town Hall..Nearly Busted Taking This One
Thanks For Looking