St George's Hall in Liverpool was built between 1841 – 1855. The hall was designed by Harvey Lonsdale Elmes but this Concert Room at the north end of the building was designed by Charles Cockerell. Architectural historian and critic Henry Russell Hitchcock described St Georges as, 'perhaps the most beautiful interior of the early Victorian Period' and 'undoubtedly the finest interior of Cockerell's career.' In the past it was known as the Golden Concert Room and it was regularly host to Charles Dickens who held many of his readings here.
The entrance to this section is just off William Brown street, what a wonderful reception area, even this section is grand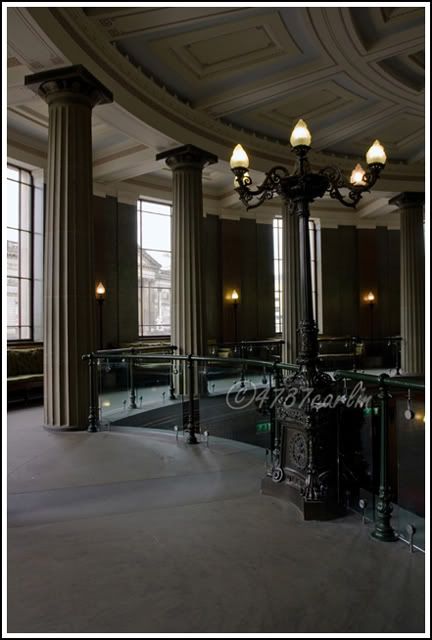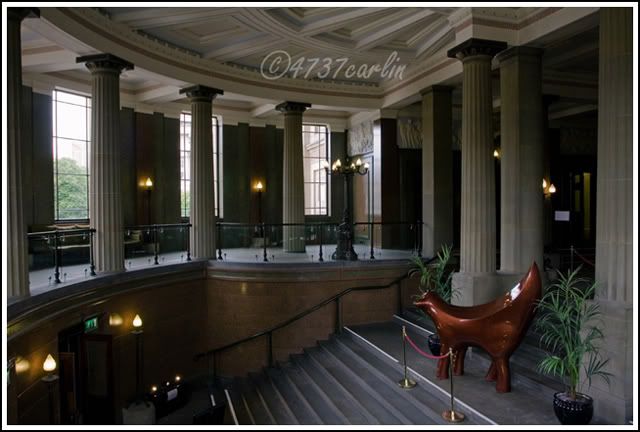 First view of the hall with the stage on the right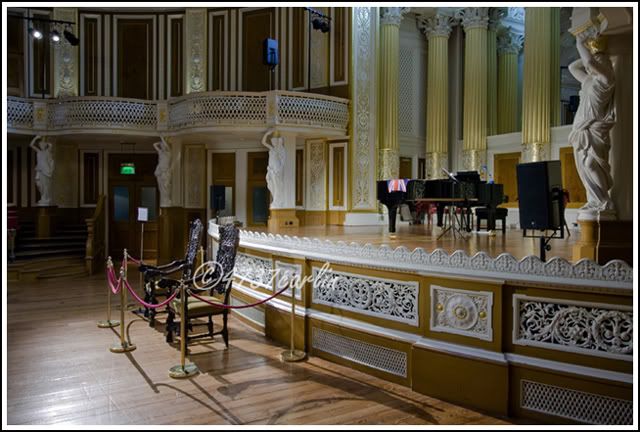 The Small Concert Hall itself, It has seating for an audience of 480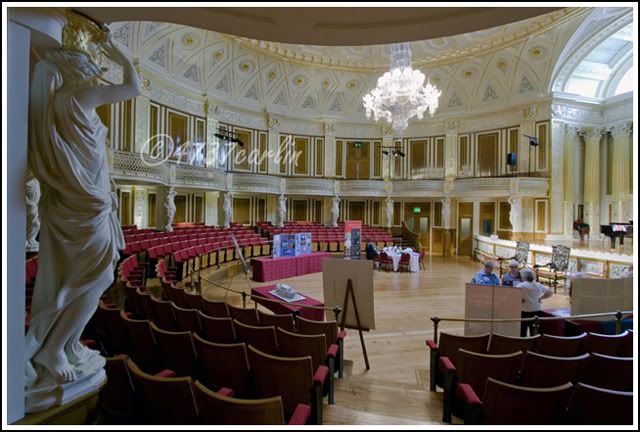 One feature of this building that stands out is the air conditioning system right through the building, these vents are all over the place, I'm told there are miles of tunnels running right around the building (in some places you can feel a nice breeze from them). The unique heating and ventilation system was devised by Dr Boswell Reid. This was the first attempt at air conditioning in a public building in the United Kingdom, its aim being to warm and ventilate the building without draughts. Air was warmed by five hot water pipes which were heated by two coke-fired boilers and two steam boilers. The air was circulated by four 10 feet (3 m) wide fans. It was controlled a large number of workers opening and closing a series of canvas flaps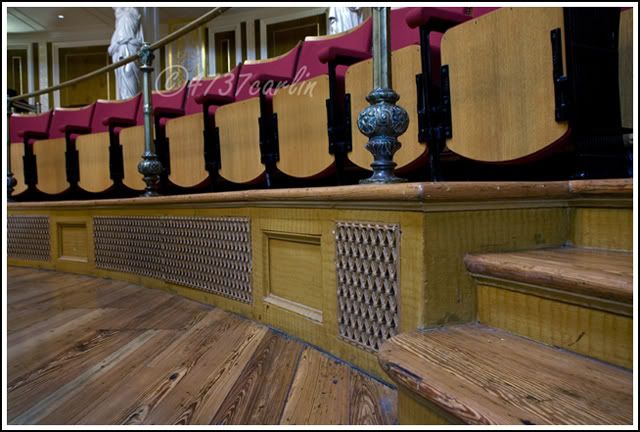 Nice details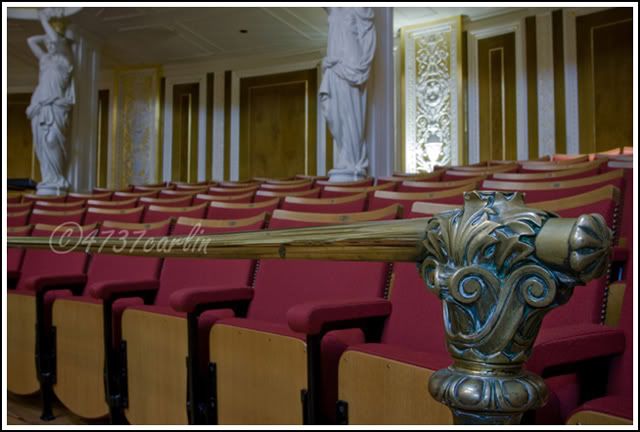 A balcony supported by caryatids runs round the room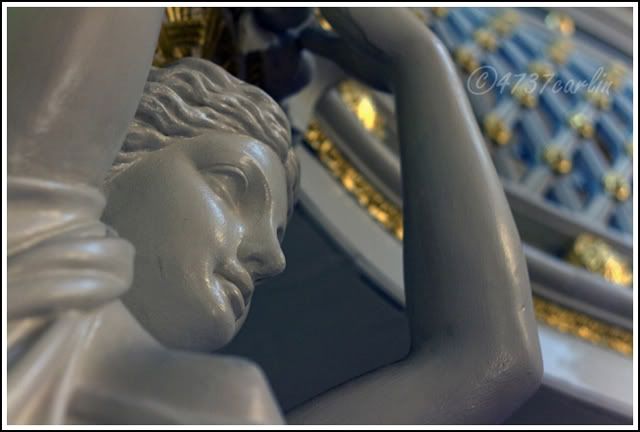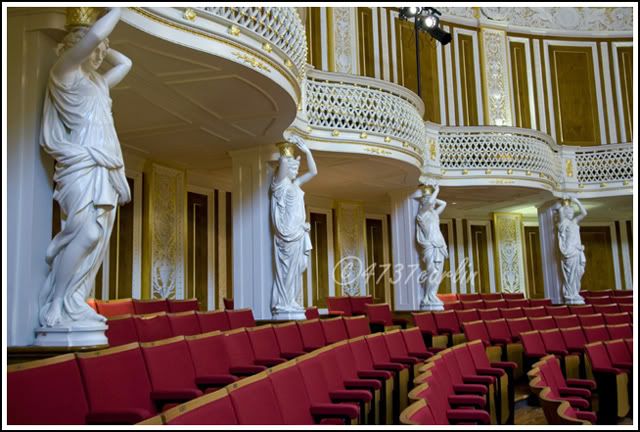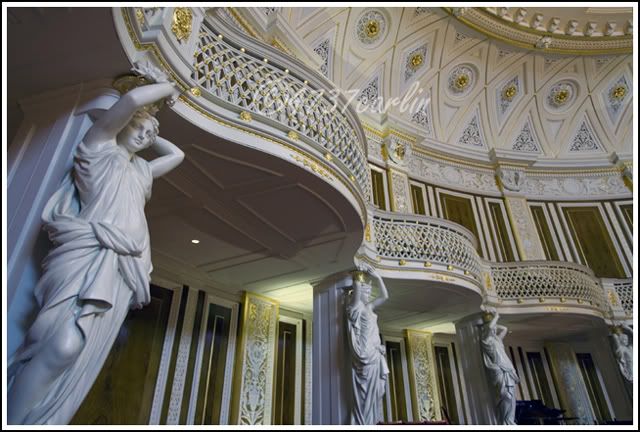 Chandelier created by Osler of Birmingham. Weighing more than 750kg and consisting of 2,824 crystal pieces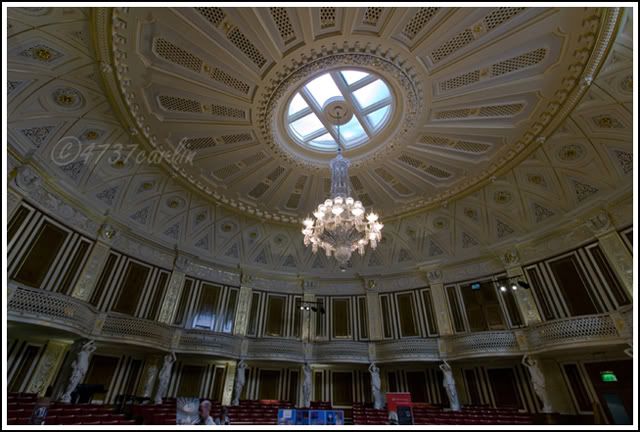 While i was there this nice lady was singing, she was pretty good to be honest, think Last Night Of The Proms type stuff and Land Of Hope and Glory!!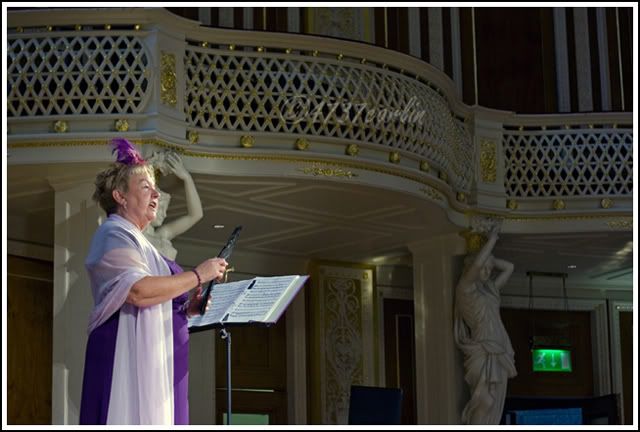 Queen Vic was impressed