After hearing that the Burtonwood Aerodrome was being demolished - I quickly got a team together for what could be our last chance to view the old hangars!
Yes! They have been photographed before so I decided to post pics not included in previous threads.
I have driven along the M62 so many times and wanted to view this site for a good decade now, well done the person who said they were being torn down for otherwise I would never have had this chance.
They survived the Luftwaffe, they survived the M62 and even the bad British weather for 50 years - but like most places designed to safeguard our future - the developers arrive with loaded bulldozers and big profit margins!
These breadheads have no sense of history!
But enough of my philosophical outbursts...
Me, Darkscore and Light_arted had initially checked the site at 6.30am, it was very foggy but by the time we returned with our cameras, it had mostly lifted and turned out to be a lovely morning.
We had started by the first two and then made our way to the three main prominent hangars.
Hanger 1A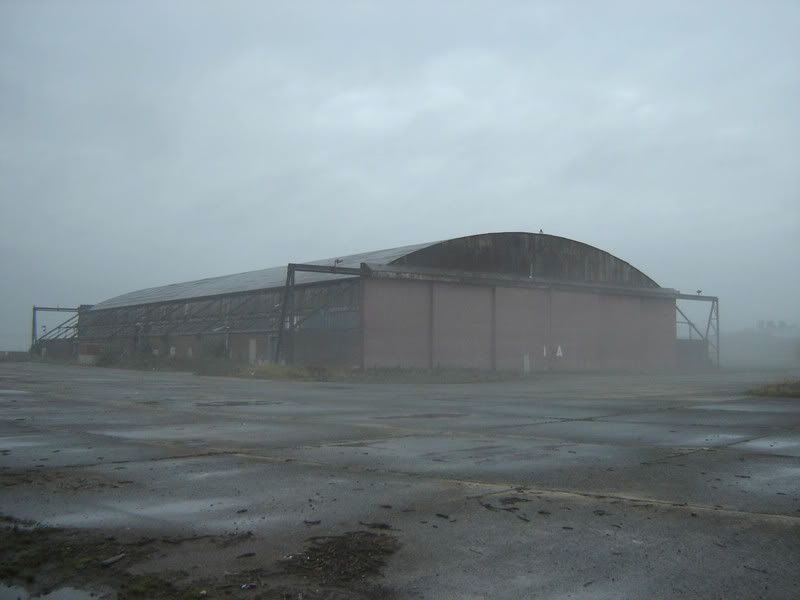 I found a sneaky way in while the others kept guard anxiously and kept hurrying me up. There was a security cabin nearby so nerves were fraying.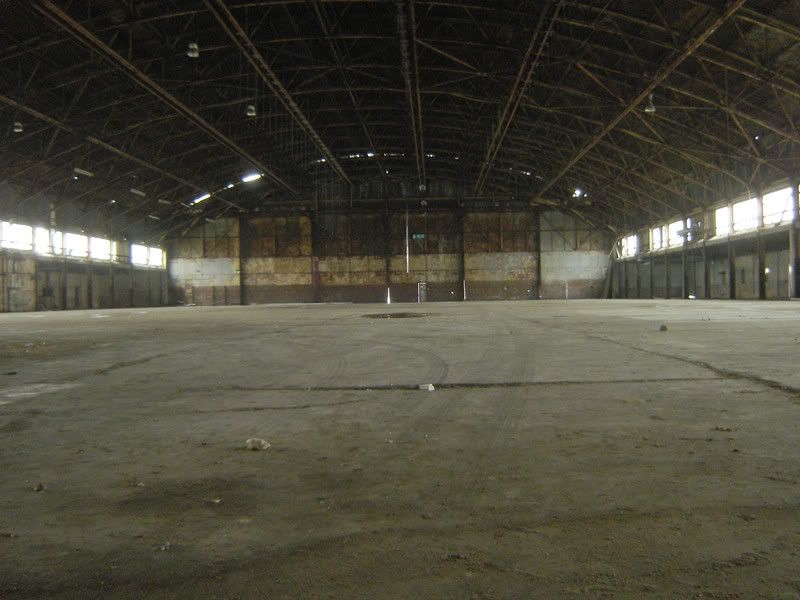 The door mechanism.
Artistic shot!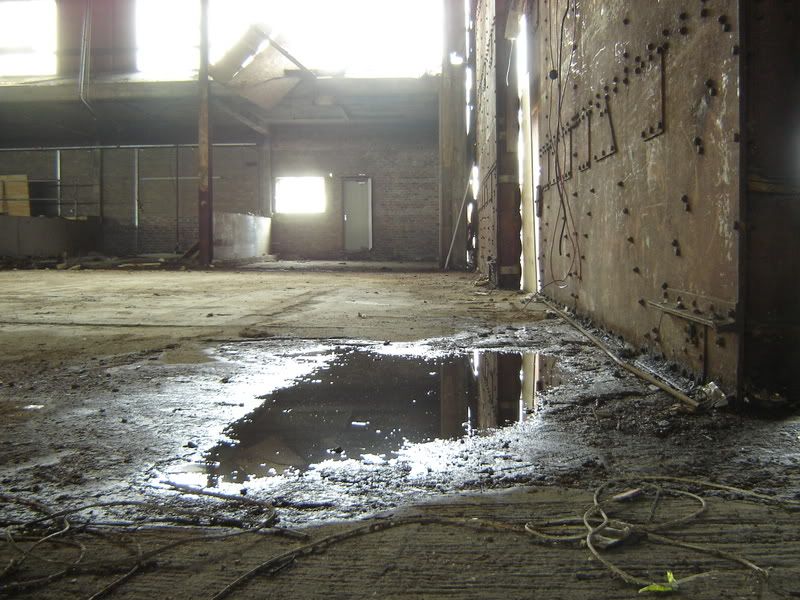 Base of old water tower by Hangar 8E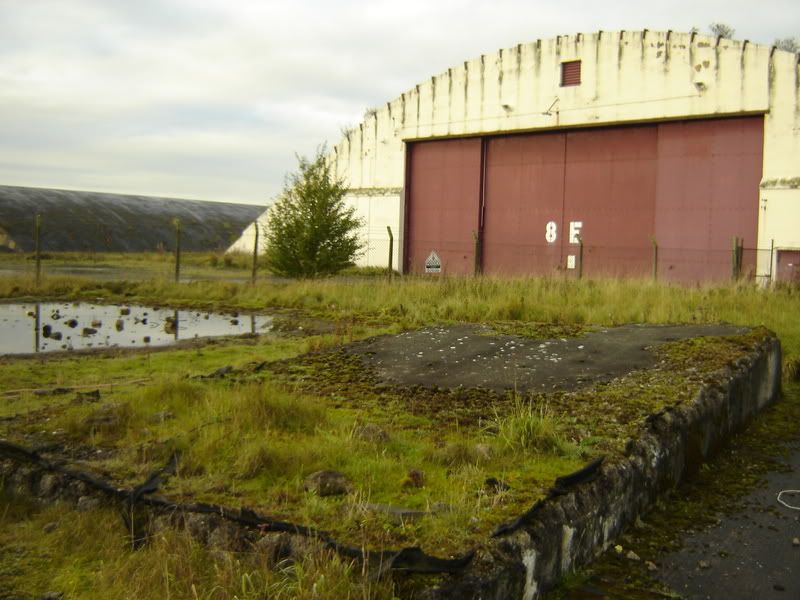 Office roof of 6E
Inside the office!
I wasn't sure what this was, some kind of pressure gauge left on the floor.
Year 2000 wall calender
Were they disturbed during chow?
We couldn't get into any of the others but I managed to slide my camera through a gap. Compacts do pay off sometimes, Darkscore's nice SLR wouldn't fit through and he nearly threw his toys out his pram as I snapped away. Thankfully he finally managed to slide through a larger space in the huge doors!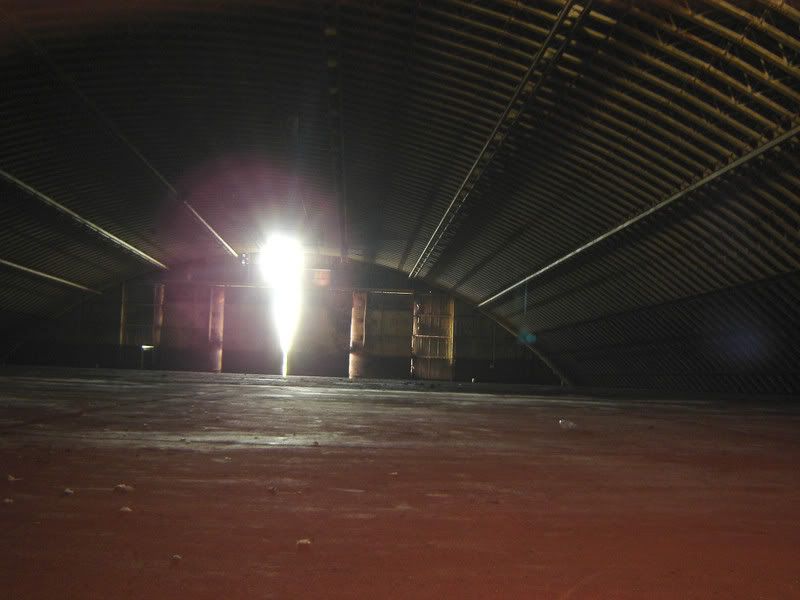 Meeee! I'm finally not an Urbex virgin!
Being a bit of a nutter (According to Darkscore) I could not help but to climb up hanger 6E, it's not as easy as it looks! The sides are too steep, slippy and could be unstable so I edged up the front supporting wall.
Getting there!
An old light fitting right at the very centre top! It was safe but I was nervous of being spotted - well? Where could I have run to? ha ha.
This is my favourite shot of the explore.
Looking along the length of the hangar, the roof was concrete and ashphalt. And crumbly!
Looking down! It felt a lot higher!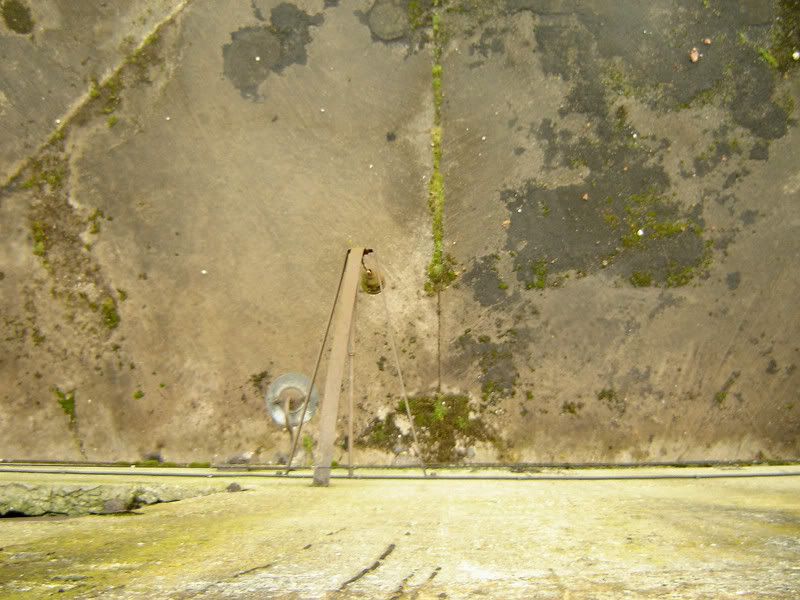 The power station at Runcorn! Something you can see for many miles!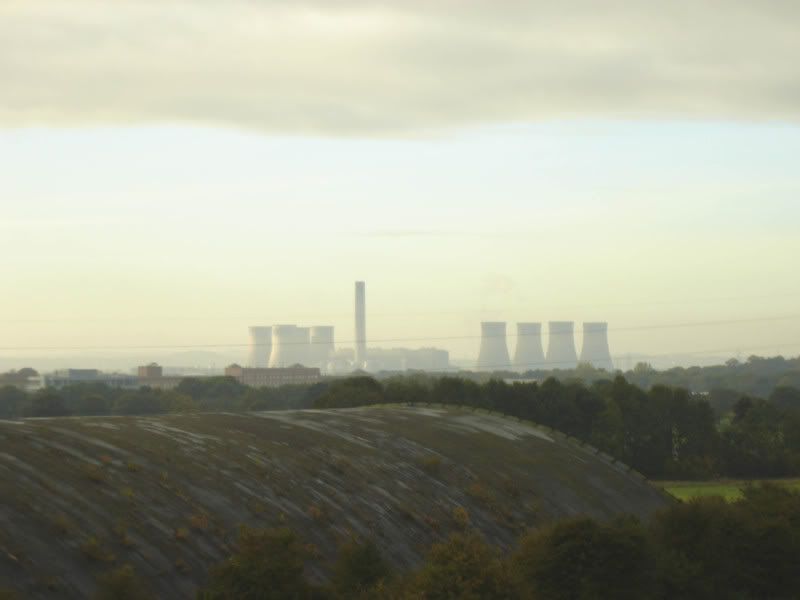 Hangar 1E from 6E.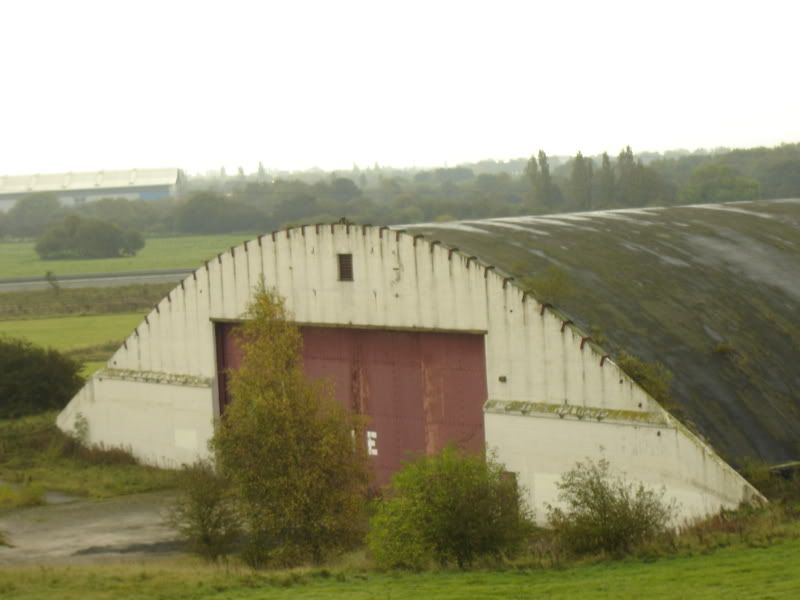 Climbing down! Lots of sliding on my arse!
A view across the old runway, showing where it vanished beneath the M62. Lines can still be seen in the field across the carriageway where it originally continued.