Went on a weeks hol to Bossiney just north of Tintagel by about half a kilometre. We stayed in The old Borough house which was Sir Francis Drakes house whilst he was an MP for Bossiney1584-1585. It was a rotten borough where all the votes where bought. The house itself has been split into two cottages but still retain all original beams (which you have to duck under to get round the upper floor) and stone floors. With walls 1.5m thick it was cold in the main part of the building even though it was 25.c outside. Unfortunately no treasure was left in there from his privateer days.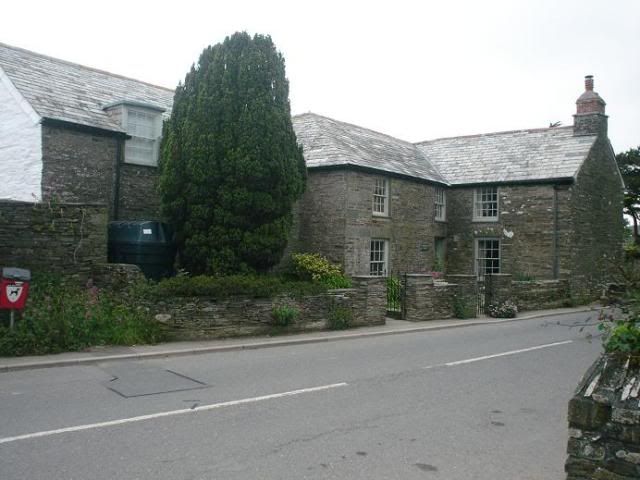 Spotted a few adits on the explorer map one of which was bricked up and couldnt for the life of me find the other two towards Trebarwith Strand, they're either overgrown, back filled or hidden by rock slides. Plenty of quarries round them so after letting my legs recover from walking up and down the cliffs, I opted to mooch round them instead. I started at the Trebarwith end and walked across 3 quarries nestled in the cliffs - more ridiculous leg work worse than Old Man of Coniston's Moss head mine approach.
Taken from
http://www.cornwall-calling.co.uk/mi...e/tintagel.htm
The coast path between Tintagel Church and Trebarwith Strand enables you to see a number of coastal slate quarries. Slate quarrying began here probably in the late 1400's. The last of these, Long Grass Quarry, closed in 1937.
A low white building you will pass, is now a Youth Hostel, but was previously the old office, engine and blacksmith's shop of Long Grass Quarry. You can see the slate waste on the cliff face down below it. In 1886, three men were killed when the rock they were drilling, snapped off and took them into the sea below.
Slate was taken to Tintagel Cove. A boat would be moored below the cliffs, and a derrick perched on the cliff edge would be used to load slate. A wharf was also constructed at Penhallic Point where the cliff edge was cut back to form a 100ft vertical face. Ships would lie against this cliff in the natural deep-water berth, and the slate would be lowered by crane.
Large quarries were formed by Lanterdan and West quarries. In Lanterdan quarry there is a tall, distinctive, pinnacle of rock left behind in commercial quarrying, as the slate in the pinnacle was not of a sufficiently good quality. Pinnacles were similarly left in West Quarry. The remains of old tram lines and buildings can be seen on the sites of these two quarries. Between Vean Hole and Hole Beach, at the northern end of Trebarwith Strand, is Lanterdan Slate Quarry which was once one of the biggest in North Cornwall. Lanterdan Quarry is now owned by the National Trust.
North of Hole Beach, small quarries working the cliff side. Strong points would be built into the cliff face and cradles and buckets could be down the cliff face to enable removal of slate. It is possible to see the fixing points, if you know what you are looking for.
Gull Point Quarry is opposite the Youth Hostel. You can see a round platform near the top where a blindfolded donkey would walk in a circle to activate the winding gear.
Walking towards Trebarwith Strand from Tintagel Head you will pass the sites of:
Gillow Quarry
Long Grass Quarry
Lambshouse Quarry
Gull Point Quarry
Dria Quarry
Bagalow Quarry
Lanterdan Quarry
West Quarry
Tintagel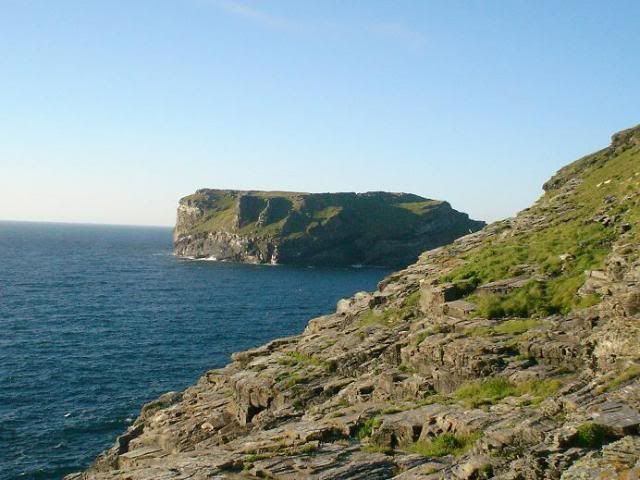 The Pinacle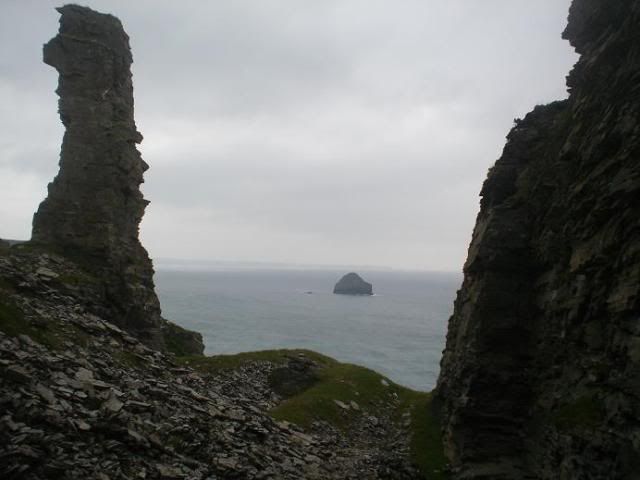 worked faces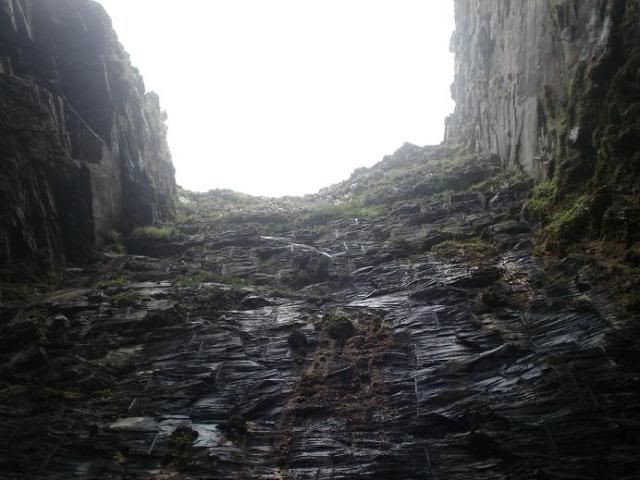 Looking across 3 quarries Gillow, Lambshouse and either Dria or Baglow.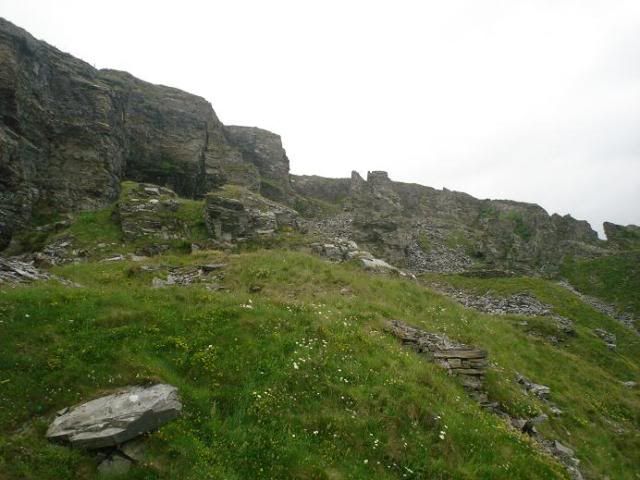 artifacts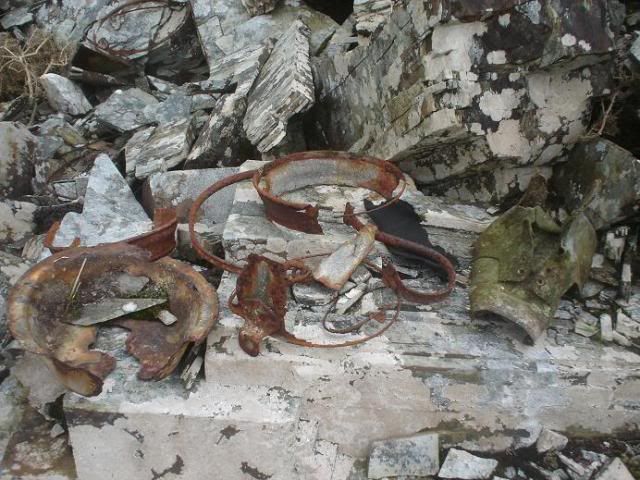 herring bone style dry stone wall Ive not seen outside Cornwall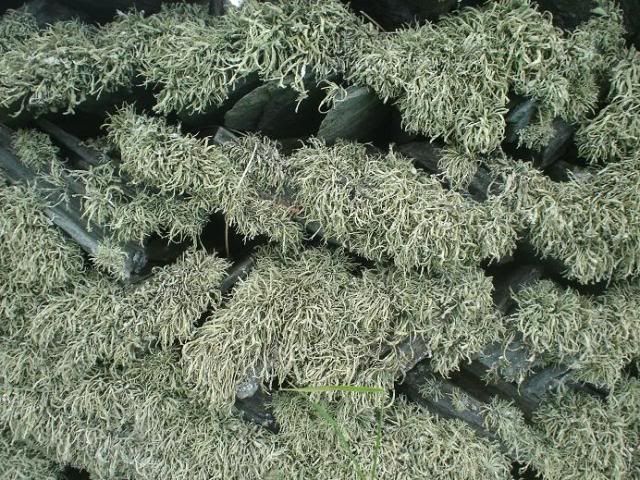 Another trip out to see the winding drum pit and rope runs/ tunnels of Long Grass Quarry
This is where a wooden drum would be and a donkey would walk in circles lifting and lowering the slate from higher in the quarry.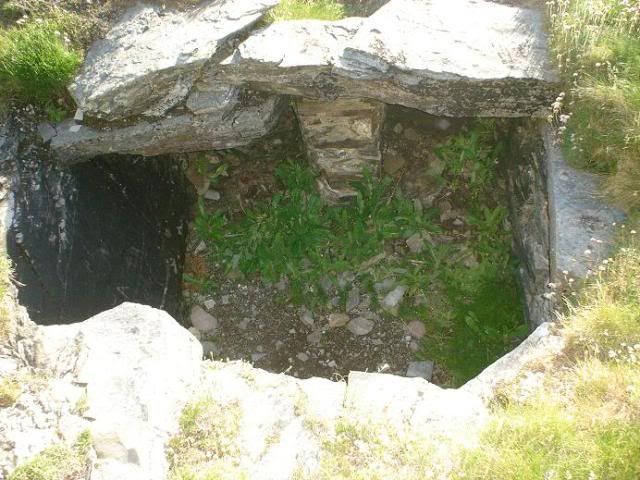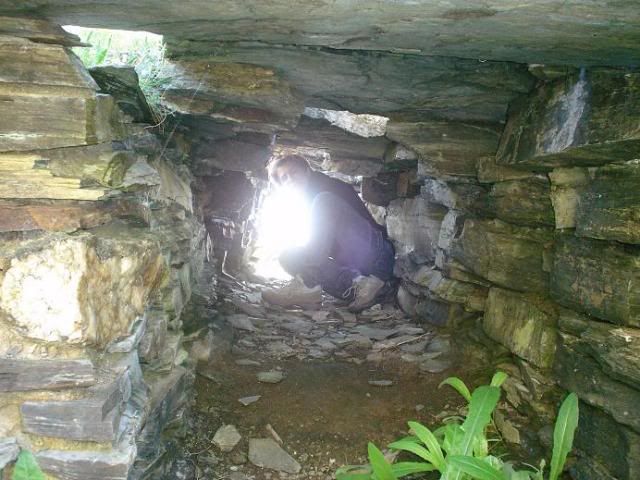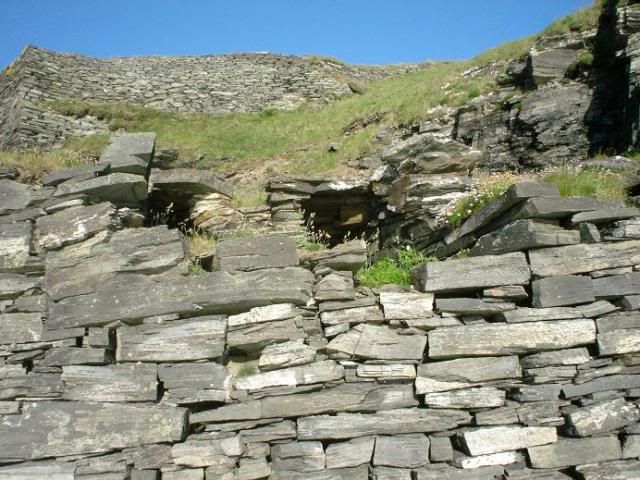 Looking down to where the boats where loaded by an A frame
Taken from the above website - "Gull Point Quarry is opposite the Youth Hostel. You can see a round platform near the top where a blindfolded donkey would walk in a circle to activate the winding gear"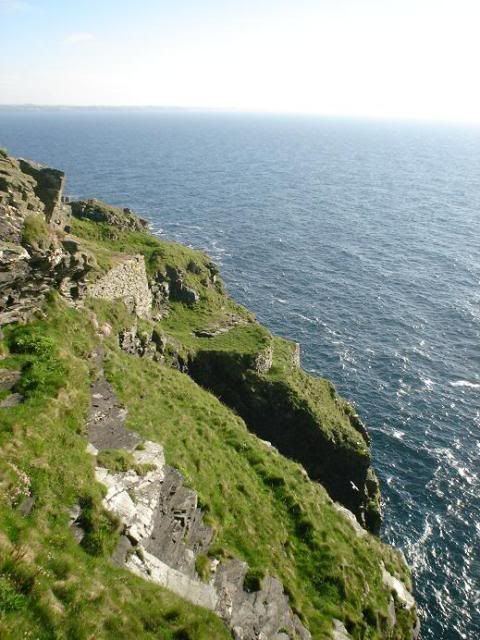 Worked Cliff face just above the loading dock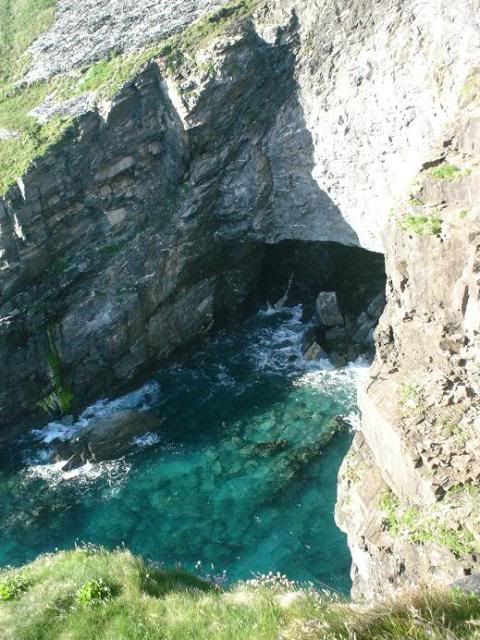 Not my usual fare but interesting none the less and I was particularly pleased with the few artifacts that are still lying round, more impressive is the amount of workings that litter the Cornish coast in this area - them Cornish miners were another breed having to work in Cornish weather on those cliff faces.
TJ