Penarth Slate mine is located in carrog, inbetween Llangollen and Corwen, it produced "black slate" so named as it is much darker in appearance than the grey or blue varieties.
Penarth is also basically moel ffernas baby brother as it stands on the same mountain and whilst not as sizeable and impressive still makes for a good few hour explore.
Visited with Gibbo, pleaserunmedown and stealth88.
Its a good mile walk from where you park, uphill to the base of the spoilheaps with plenty of mining relics along the way: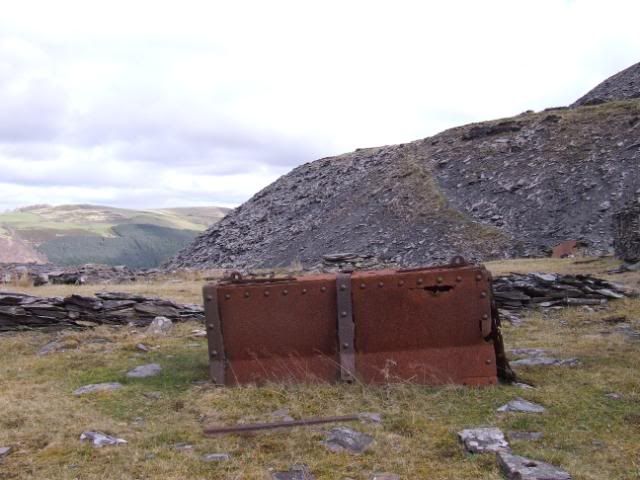 Looking back down the tramway we had just climbed, complete with rails and metal rope haulage system still in place: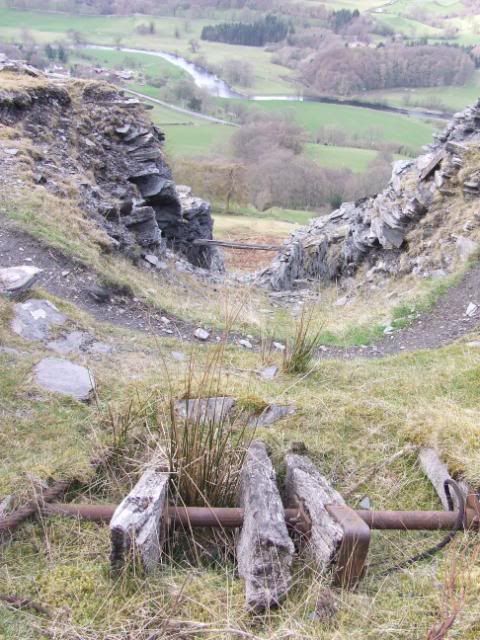 Rope haulage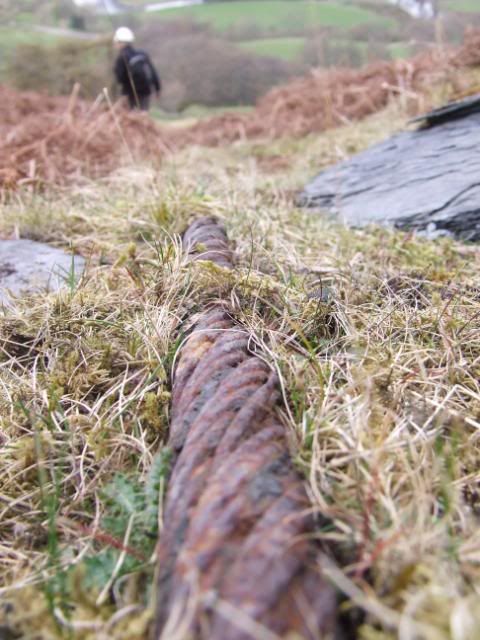 Theres still plenty of evidence of the processing buildings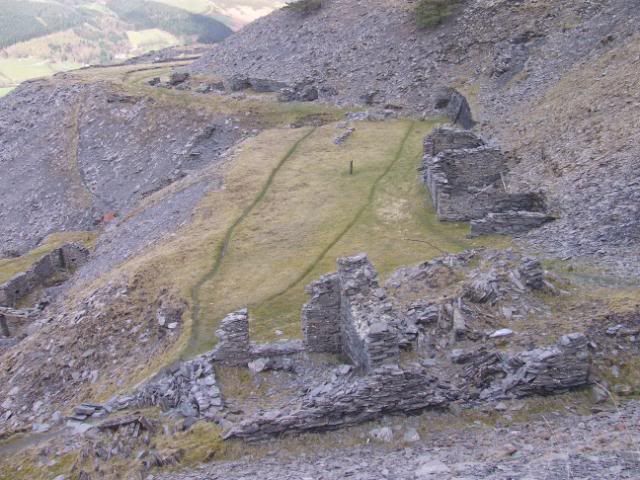 The first view into the quarry proper with its two adits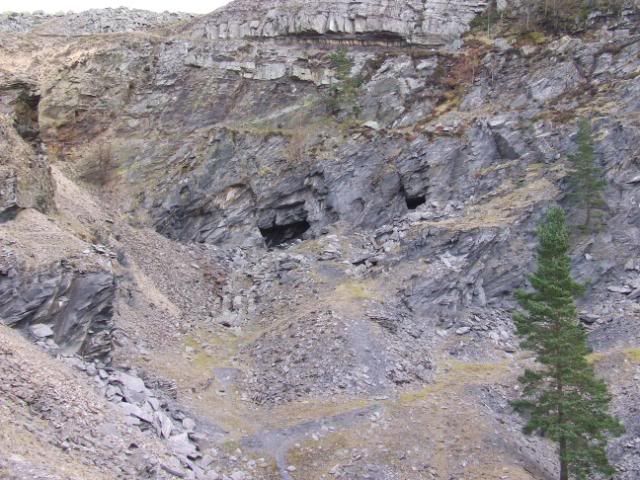 PRMD and stealth at the entrance
Blasting holes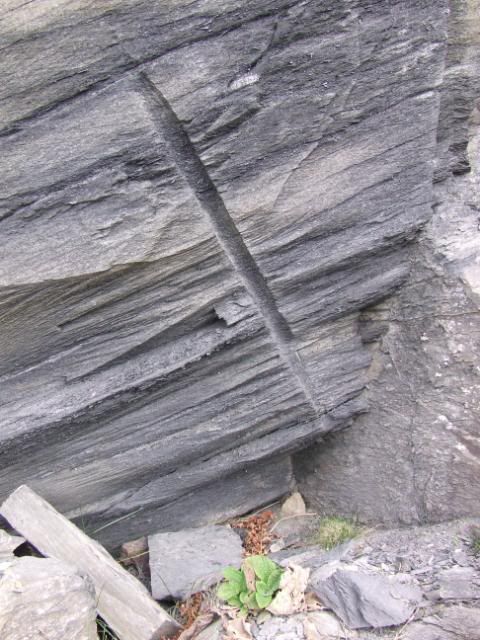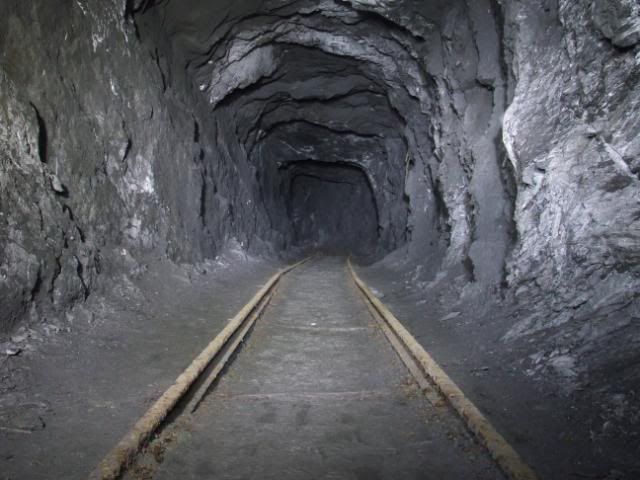 Top of the massive double incline