The Cracken Edge Quarries were exploited for gritstone in the nineteenth century and probably earlier. There is very little published on the history of the site even though it is extensive and clearly visible from a long way off. What is clear is that the best stone became difficult to access by quarrying and was then exploited to a small extent by mining under the existing quarry faces.
Visited with Caver Keith to see what we could find underground. One or two possible entrances were no-go due to the 'hanging rocks of death', but we did manage to enter some workings, of which two were more than just a few chambers just under the face. Worth it to see what was there, but a mere drop in the ocean compared with some of the workings in Lancashire.
Extensive workings just below the crest and in fine countryside.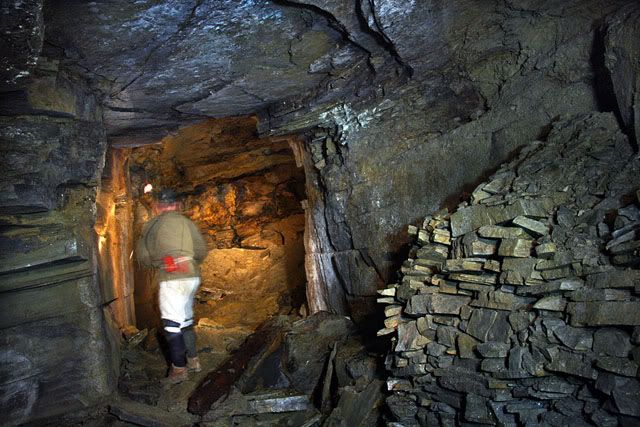 Inside the first mine we found
Remains of the rope drum for the quarry incline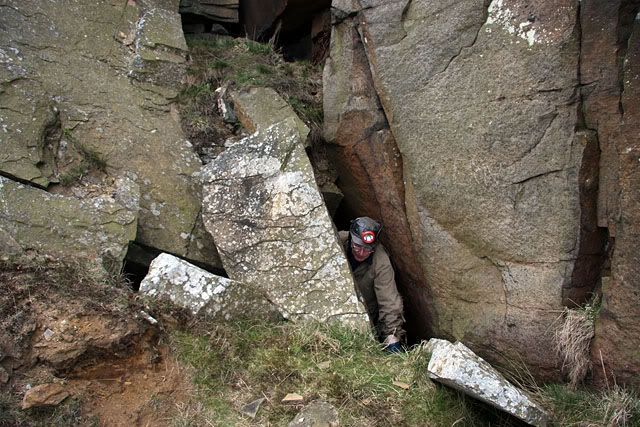 Not a big entrance to the second set of workings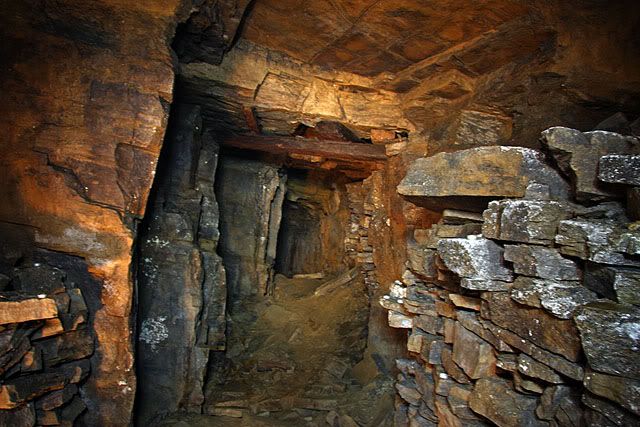 It was 'tea light world' in one of the chambers.