I was up in the Lakes today and just had to scope something while I was out. Came across this on 28DL from a few years ago and it seemed perfect for the job. Loads of old dears knocking about and tutting as I came back over the fence.
The Grange lido was built in 1932, as with many regional buildings it displays the stylistic time lag common with more provincial towns; other lidos can be strikingly art-deco in style. The complex consists of three main buildings, each of two storeys, constructed from orange/red medium fired brick laid in stretcher bond, with smooth concrete detailing to windows and doors, quoins, coved cornices and a number of thin banded elements. The central building would appear to be for viewing and refreshments, the two flanking structures, male and female changing, the changing pavilions both have an arcaded loggia. Opposite is the concrete diving platform structure, surrounded by a stepped concrete terrace.
I managed to get my hands covered in anti-vandal paint which I still havenít managed to remove.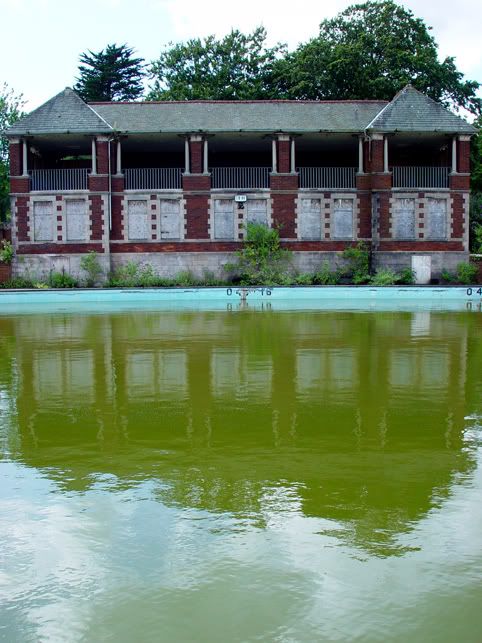 Central building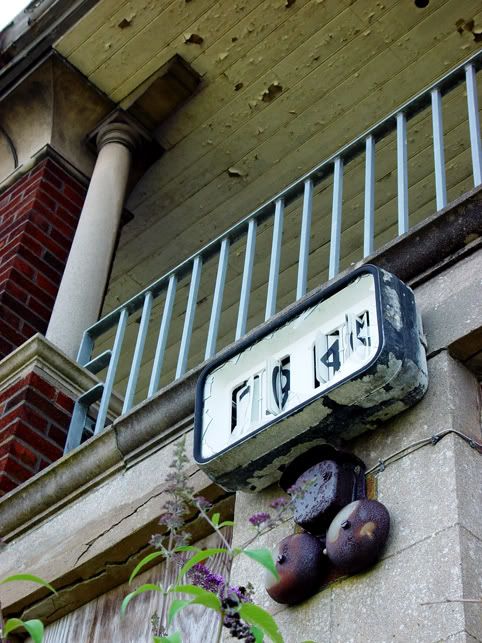 Clock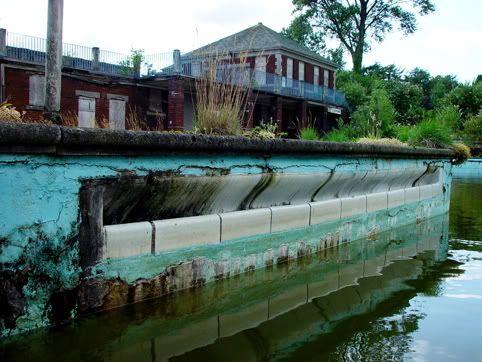 Male changing
Diving boards from loggia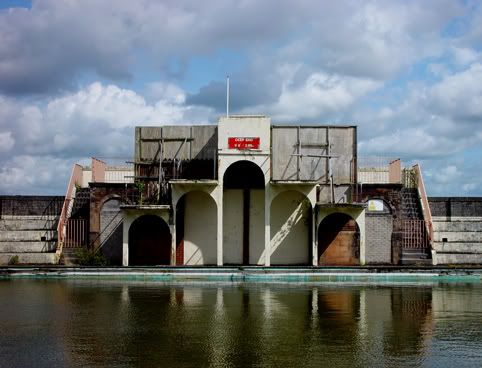 Diving Boards
Terrace and diving boards
Under diving boards
Top board, water looks a bit green for me.
Top of diving platform structure
I think this is some sort of siren(?) It was in the little box in the last shot.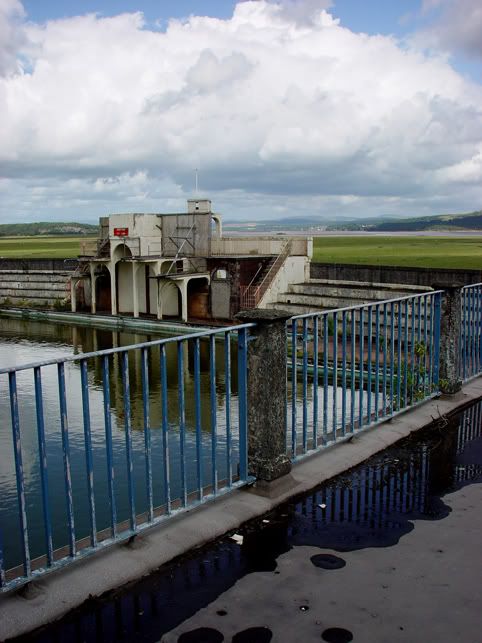 View from veranda above male changing
back in the day, I nicked this from
here
peace
NMB