My turn to report on a part of the day out around Rossendale and northwards with n10694.
Coal working around the hamlet of Gambleside dates back to at least 1612 with seven collieries working in the area at the end of the nineteenth century. Gambleside Colliery was well established by the 1890s with a pumping shaft just above the nearby Clowbridge Reservoir and a winding shaft higher up the hillside to the south. At that time there were 30 men underground and 2 surface workers. It was owned by George Hargreaves & Co (later Hargreaves Collieries Ltd).
Coal from the winding pit was carried over a long ginney line which commenced with a tunnel in front of the winding engine and through the hill to the site of Swineshaw Colliery from whence it ran on the line that had connected that mine to the staithe at Crawshawbooth from 1837. The pithead comprised a number of substantial stone buildings containing the heapstead, winding engine and boilers with adjacent manager's house. Gambleside Colliery ceased production in 1936 with the closure of its major customer, the Sunnyside Print Works, located opposite the Parish Church in Crawshawbooth.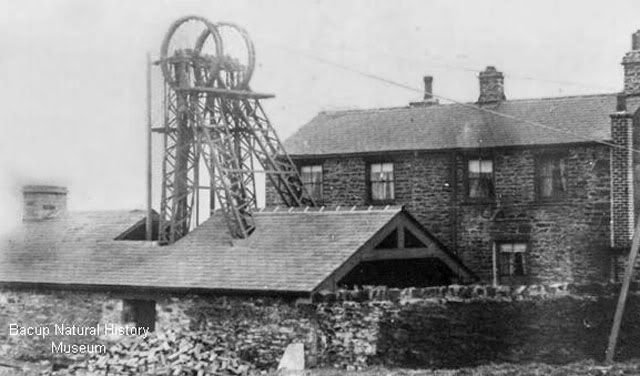 Standing on top of the tramroad (ginney line) tunnel looking down onto the pithead with the (dry) colliery reservoir at the left side. The mound to the right is the remains of the chimney.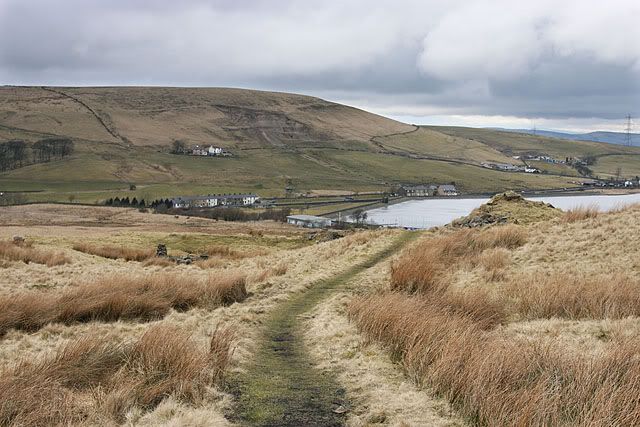 Looking into the winding enginehouse with the shaft visible right of centre.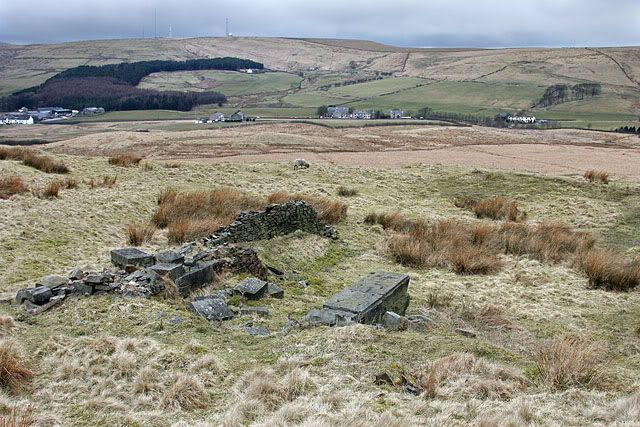 Engine beds with boilerhouse behind.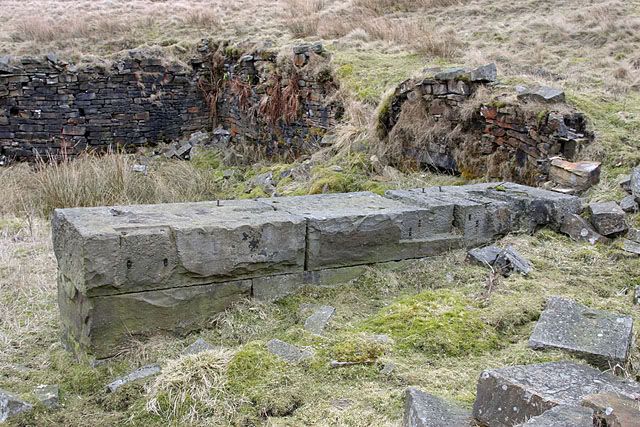 Looking over the shaft towards the winding enginehouse with the boilerhouse to the left. The entrance to the tunnel was just to the right of centre.
Some of the workforce.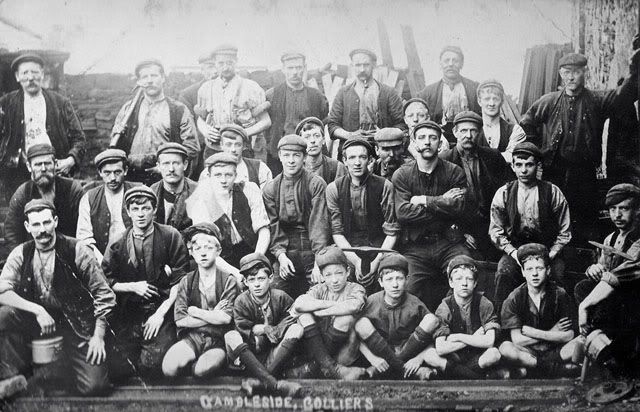 The winding engine was slightly off set from the shaft and consequently the winding ropes passed through a framework containing vertical rollers or pulleys to correct the difference. Under the pullies, was the entrance to the tunnel towards Swineshaw Colliery.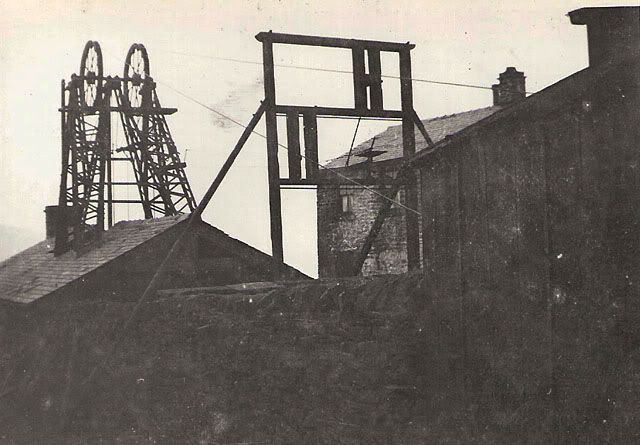 The pumping pit was the first shaft sunk at Gambleside colliery c1870. This shaft was 122 ft deep to Lower Mountain seam and 8 feet in diameter. Men were lowered into the shaft in a tub attached by chains to the winding gear. As there were no guides along the sides of the shaft, the men had to stabilise the tub using sticks if it started to swing. Today the shaft is used by United Utilities to supply water to Clowbridge Reservoir when needed the plates on top of the pumping shaft can be clearly seen in this view. When the colliery was operating here the pithead was level with the bank that surrounds the present pumphouse.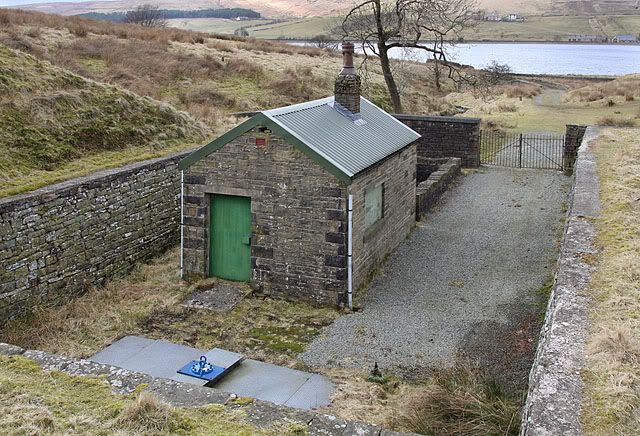 Map showing the ginney line and tunnels between Gambleside and Swineshaw.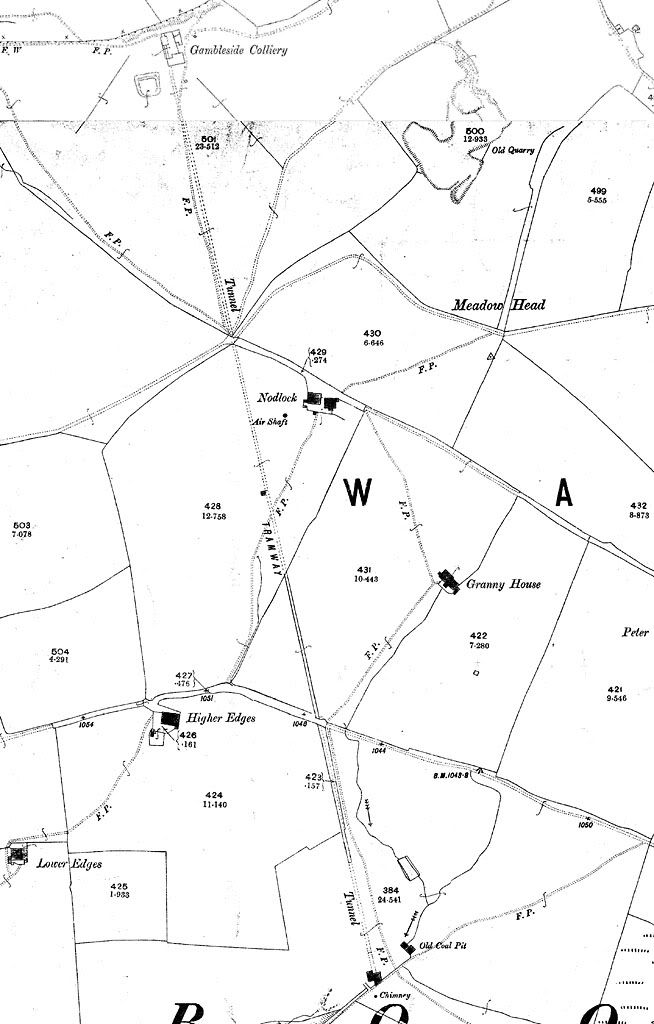 The staithe at Crawshawbooth at the end of the ginney line via Swineshaw Colliery.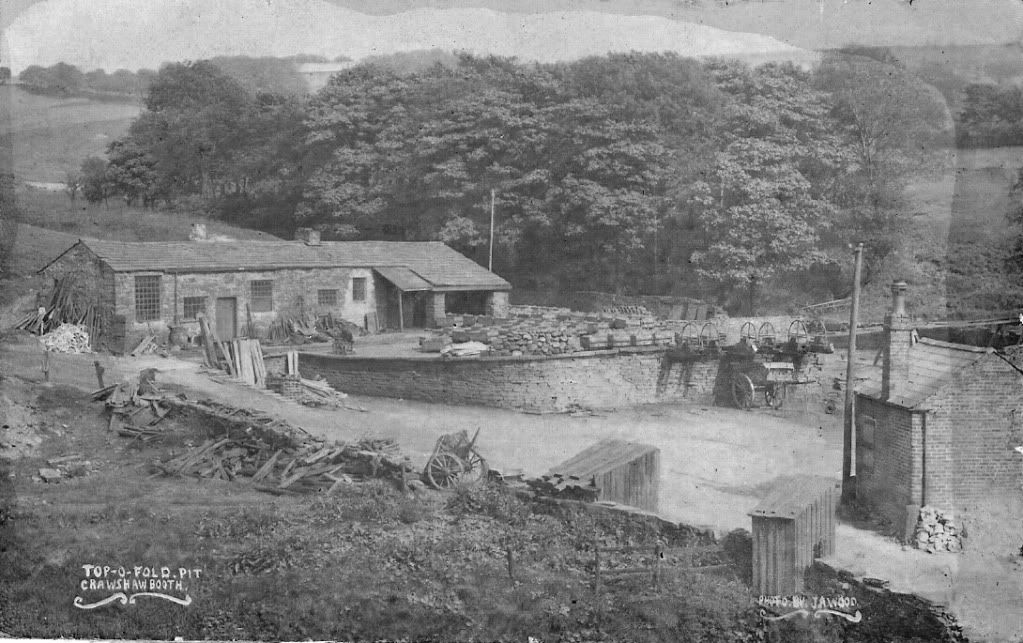 Thanks to Clive Seal for some of the images.