Another mini-tunnel on the old Micklehurst loop line in the Stalybridge- Diggle area of Lancashire.
This one's 315yds long, built 1888 & kept on into the 1970's serving a power station in the area, the rest of the line having closed in 1966.
Was also the scene of an accident in the tunnel in August 1913, no -one killed fortunately. A Leeds-Llandudno express ran into the rear of a slow goods train going slow, making a bit of a mess!
A construction shaft sits midway through, having been capped off many years ago. A viaduct was also beyond the wall at the east end, but got demolished in the 80's
Piccies:
The west portal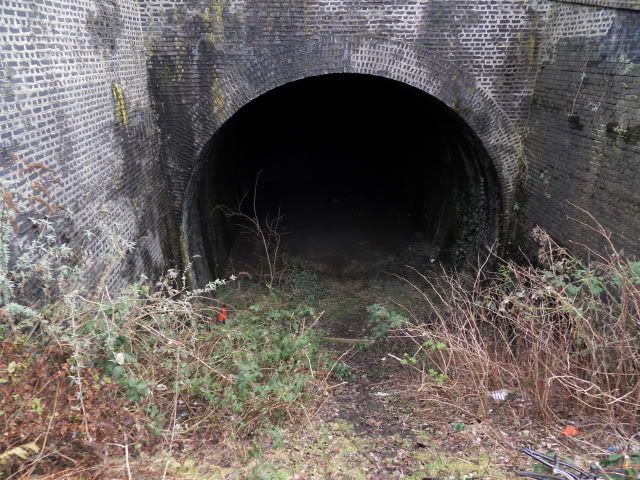 Looking west:
Looking east at the wall: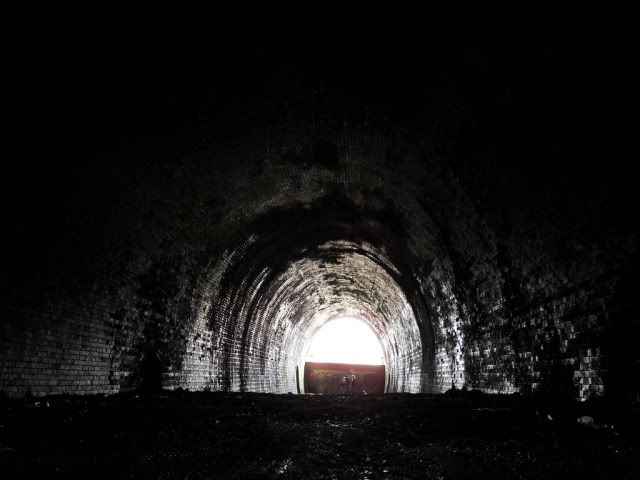 Were the line would have diverged from the current mainline (the bridge abutments furthest)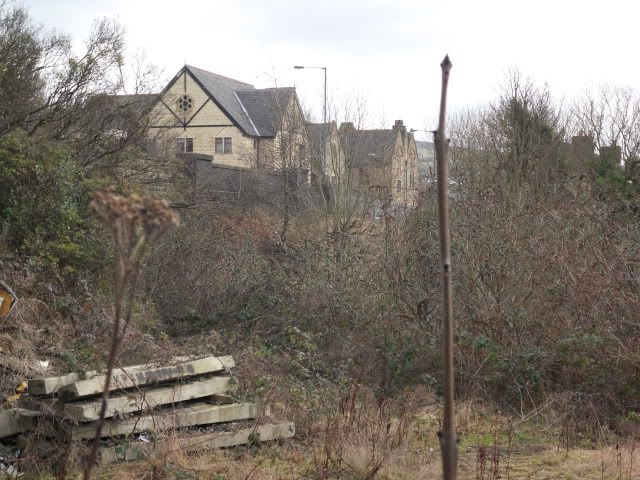 More at the Ytube vid:
http://www.youtube.com/watch?v=RVhXR5JZRM0
Cheers!