Martins Bank in Liverpool, id forgotten about this one. Old disused bank in the city center, now maybe outside of what many consider UE as i had to get pre mission to shoot in here, but well, we all like old buildings, photography and architecture so i thought id bang it up. Im just glad that it's not in a state of decay even if it is disused.
Most people in Liverpool into photography love the local buildings, I've taken shots in many of the listed locations around town, but this one i didn't even know about until last month. The old bank has been disused for a while now but got opened up a few weeks back for some art exhibition, wasn't until then i found out about it, i don't even recall seeing any photos of it previous to that.
The outside is nothing amazing, but it's the inside that counts on this one. The street, which when the bank was built, was at the time called Bank street and is one of the original seven streets of Liverpool.
Two prominent slave trading bankers, Benjamin and Arthur Heywood, brothers from Liverpool, founded Arthur Heywood, Sons & Co. (Heywoods Bank) in 1773, which merged into Martins Bank in 1883. This was the former headquarters of Martins Bank. Designed by architect Herbert J Rowse and completed in 1932. The bank was bought by Barclays Bank in 1969. The banking hall still retains its original fittings and it was this i was able to see.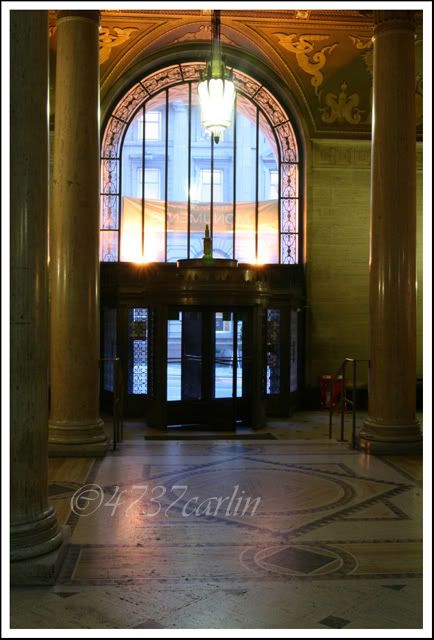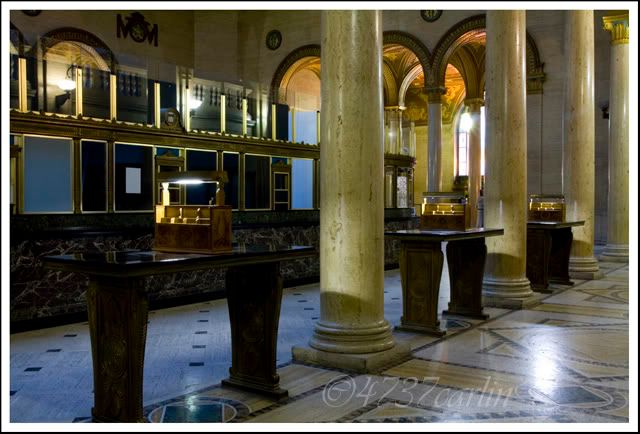 The big black looking box thing in the middle contained the art, of which i had no interest myself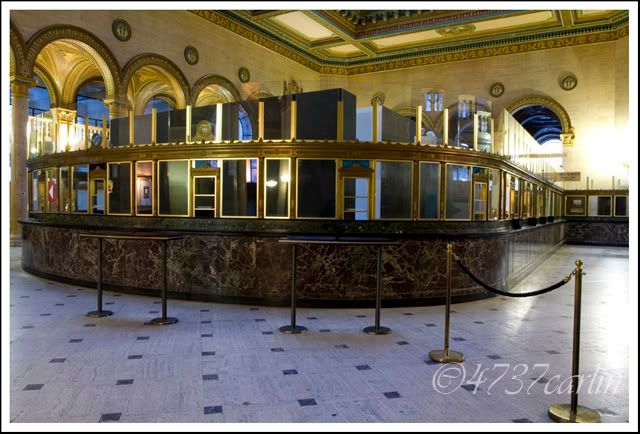 Note how one counter must of had a more popular service and the floor is worn in some place which must of had more traffic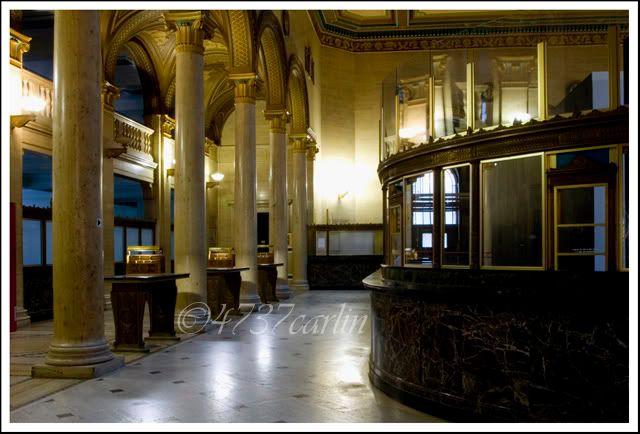 Wonderful pillars and arch ways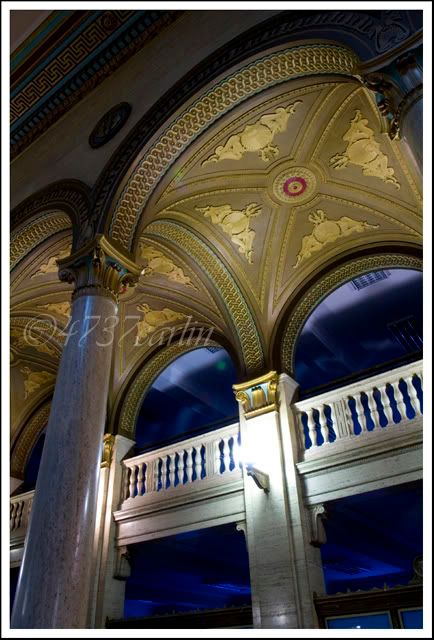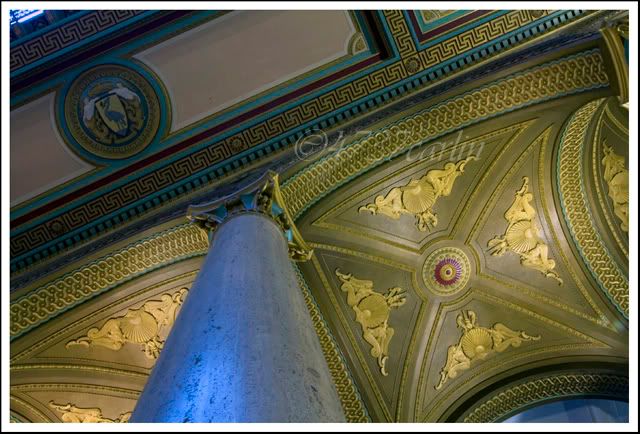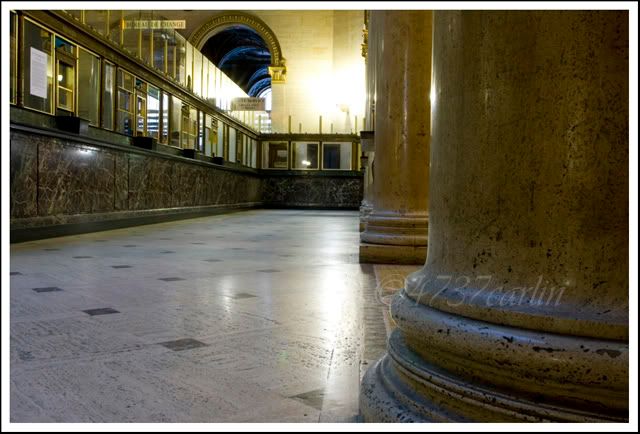 War memorial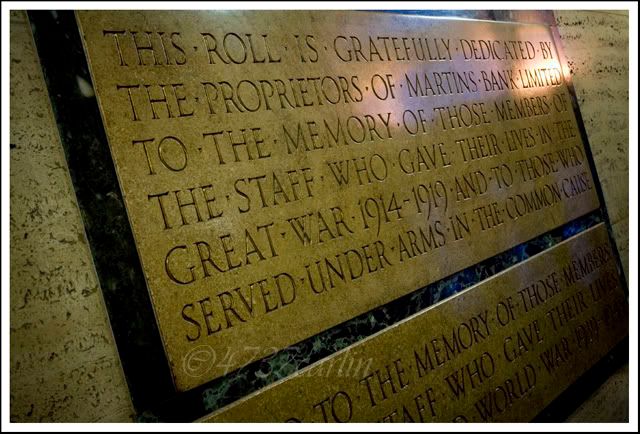 From the center looking over the counters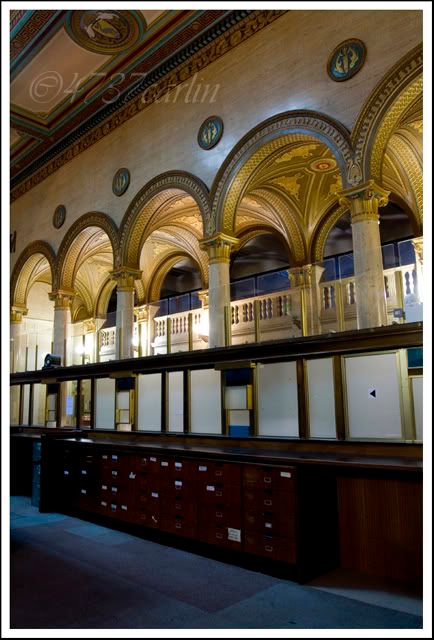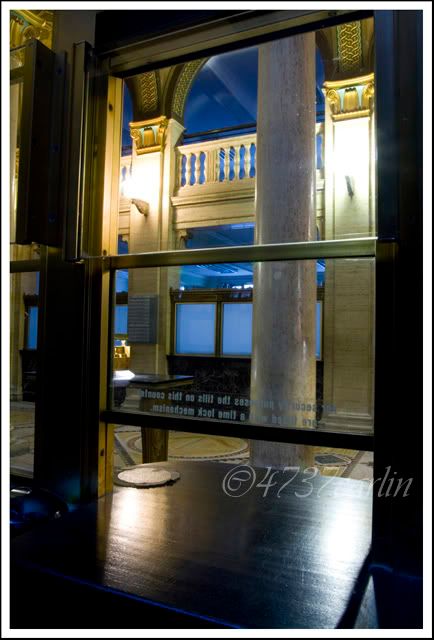 And from the public side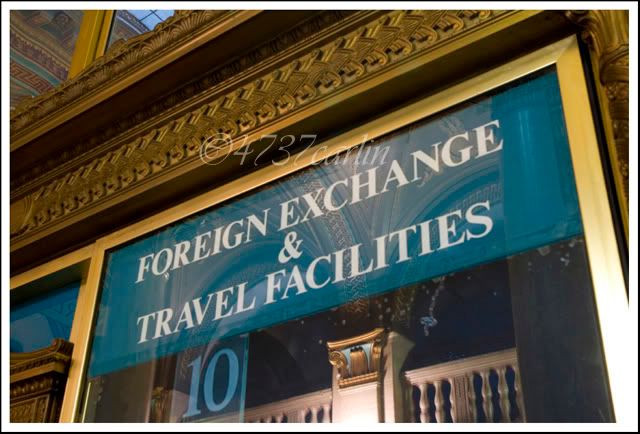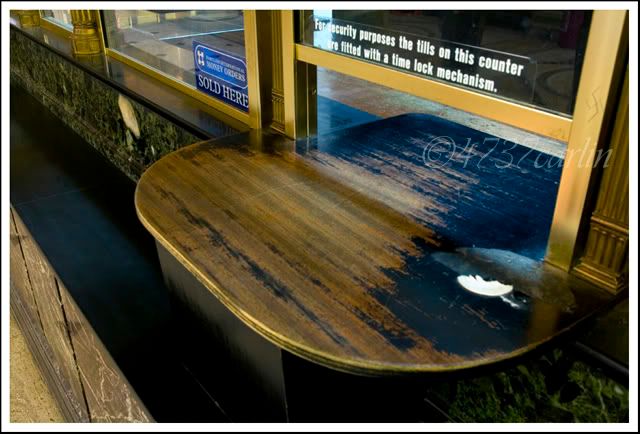 Nice old clocks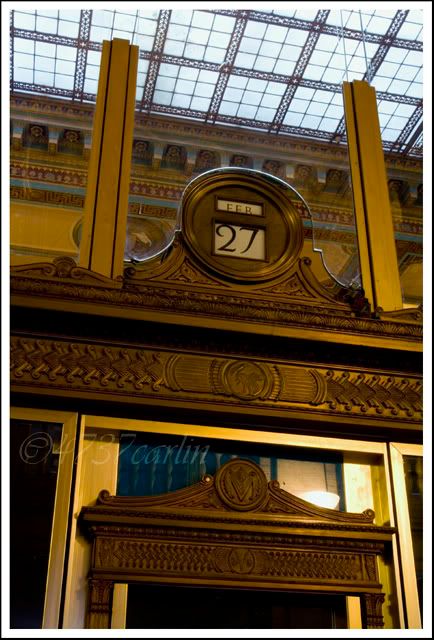 Everything about the place was wonderful, from the glass ceiling.....
....down to the floor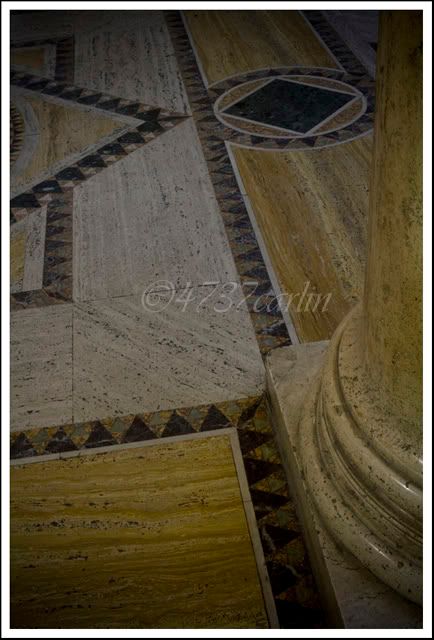 Many of Liverpool's finest building were built with money made out of slavery, and the old bank features sculptural decorations referring Liverpools past slave trade links. One of which on the outside shows Neptune, symbolising Liverpool's maritime fortunes, with his hands on the heads of two African children with manacles on their wrists carrying bags of gold! i wasn't able to get a shot of it thou, in fact i only found out about it after id left!!! but since its outside next time I'm passing ill go find it.
During the Second World War, a large part of Britain's gold reserve was stored in the vaults of this bank, this was dramatised in the film The Bullion Boys. A great place to see and photograph in my opinion.